NeverQuest: The Fall of Highever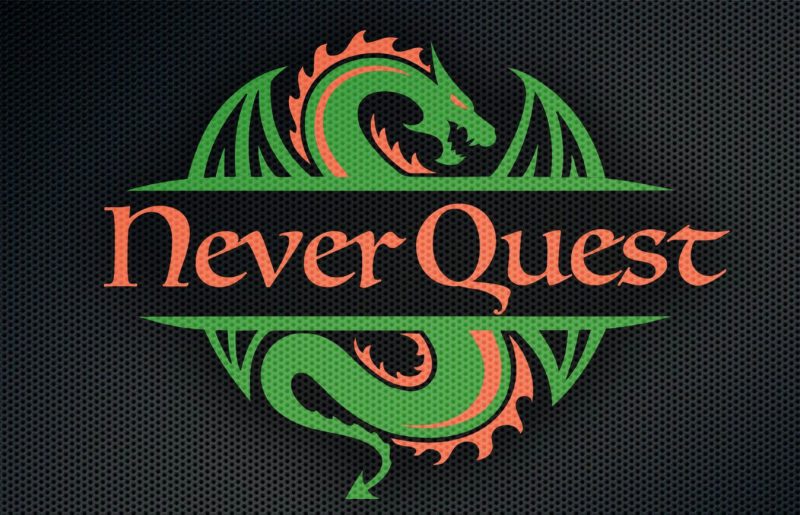 This week, the undead rise, a town falls, and our heroes beat up a necromancer.
NeverQuest is a weekly celebration of the fact that we live in a world where there are 14 different Air Bud movies, including two different holiday specials. And the majority of these movies star the Air Buddies, a team of smart pups who can get up to no end of mischief.
So to celebrate this font of creativity in a world that is otherwise bereft of the creative vision required to drive fourteen different installments of the same franchise and still be going strong, we engage in the most creative, life affirming activity known to man, playing Dungeons and Dragons. Each week our team of specially trained operatives hand delivers adventure straight to your eyeballs. Behold!
This week, Highever burns as the undead pour up from below. Our heroes confront a necromancer deep within the bowels of an undead manufacturing complex, and try to save as many as they can. Act one comes to a close here on NeverQuest!
Or join us live every Monday at 5:30pm CST as we stream the campaign on Twitch. We're always glad to have people in the audience. New to NeverQuest? Here's a handy rundown for you:
Our heroes are:
Barnabus Annabelle Goodfellow Hawthorne Merriweather Jr., etc. aka Bags. – A Goliath Wizard raised by Gnomes, currently a pit fighting champion known as 'The Gravedigger.'
Ravener Scheppen – A Gnome Ranger (presumably also raised by gnomes) who has befriended a "flying squirrel" that is almost certainly a griffon.
Alamar Vel Crow – A Half-Elf Warlock who traded his soul in order to be really good at card tricks, currently possesses a magical artifact of immense power.
Subscribe to our newsletter!
Get Tabletop, RPG & Pop Culture news delivered directly to your inbox.
Peren Greycastle – A Half-Elf Bard who is a pacifist, but incredibly skilled at looking out for Peren Greycastle.