SJG: Get Deranged with Conspiracy Theory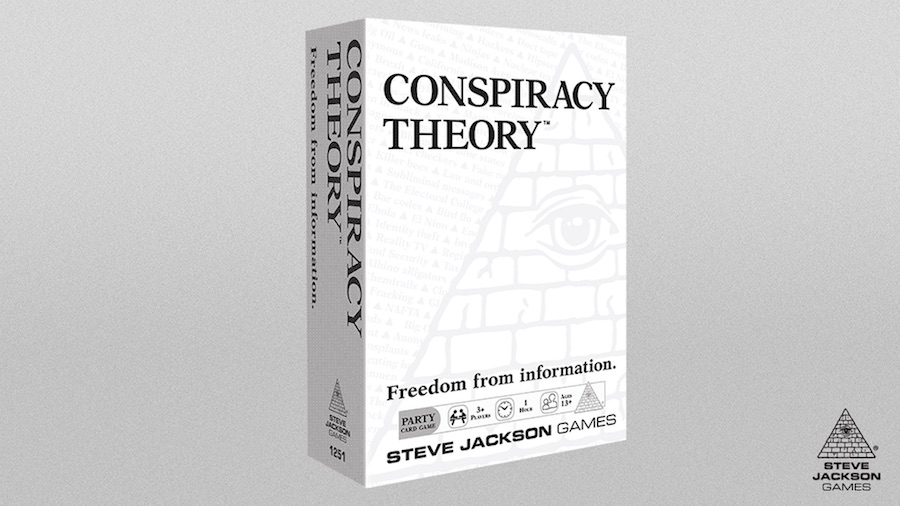 The Kickstarter is now live for Steve Jackson's latest paranoid card game.
Conspiracy Theory – designed by Steve Jackson, the creator of Illuminati – is a stand alone for three or more players. Depending on the number of players game time runs from an hour and up.
In this fast playing game you'll attempt to see your theories to other players while trying to figure out who is doing what to who and why. It's an all ages game that involves all players – including the ref. Everyone can get in on the zaniness.
Why should you trust us? Because according to many almost-reputable websites, we have known the truth for years. Why trust the news when we make the news? Help us forge the future by making your own conspiracies at home, like we've been doing for over three decades. Who knows, maybe one of your own conspiracies will make the front page!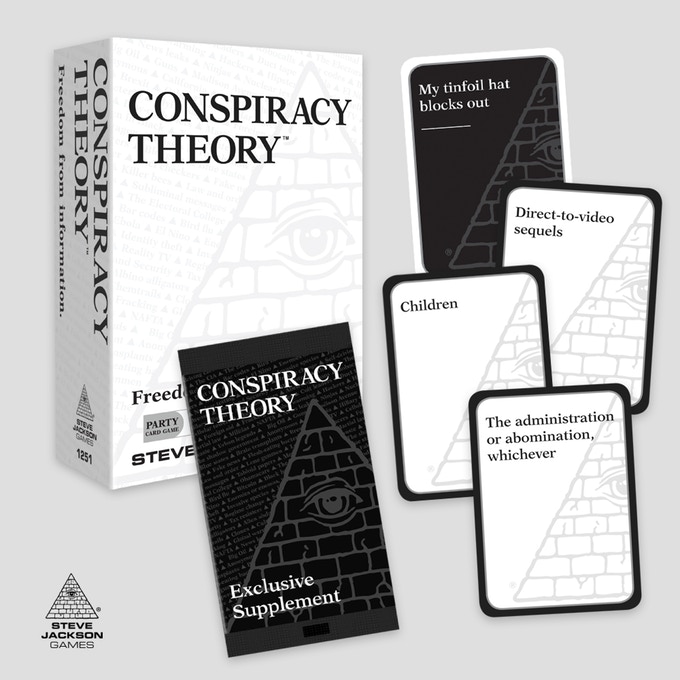 The set will include:
480 cards – more will be added if stretch goals are met
The exclusive supplement just for Kickstarter backers that won't be re-printed
Stretch goals can potentially add 32 cards to your deck in 4 different packs, so get those pledges in to unlock them!