Tabletop Crowdfunding Round-Up October 17th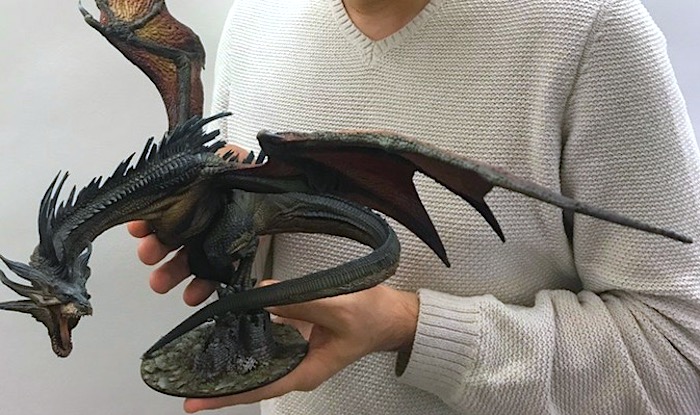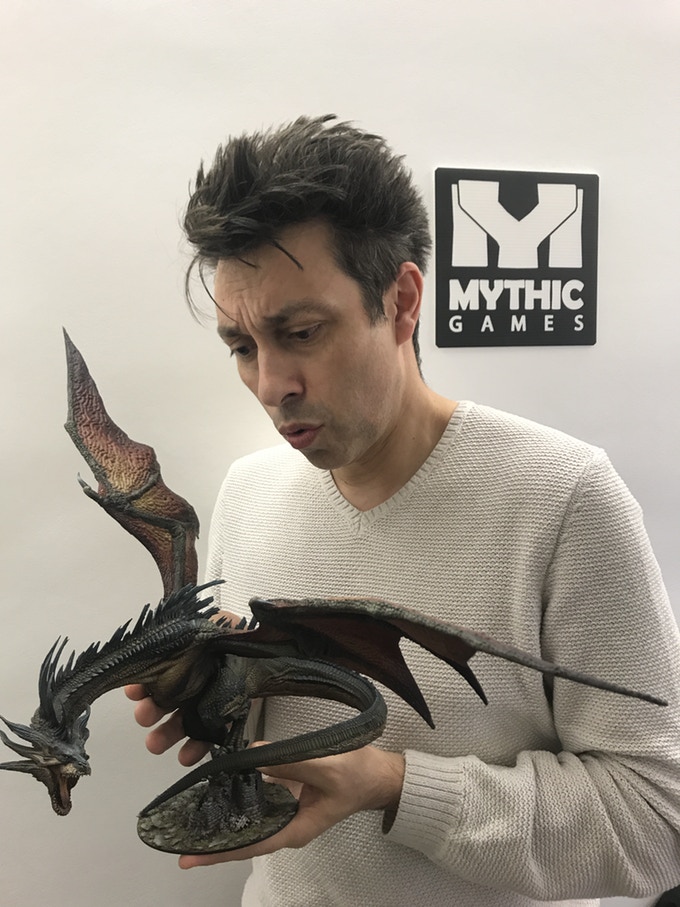 Cold-blooded lizardmen, Oldhammer undead, and angelic defenders. Come check out this week's batch of tabletop Kickstarter highlights!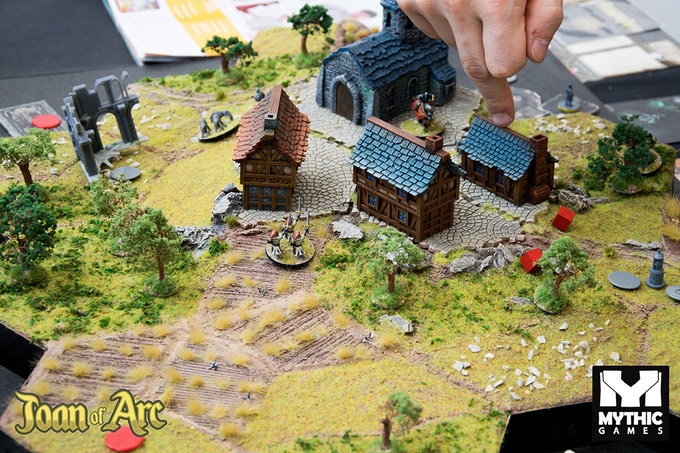 Let's start with our biggest campaign this week, Mythic's Time of Legends: Joan of Arc. This massive tile-based wargame allows you to replay battles from the Hundred Years' War with armies of roughly 15mm miniatures. While the game can be used to recreate historic battles, I suspect that the main draw will actually be the impressive array of mythical units. Angels, demons, unicorns, and the undead are all represented in the game's fantastical Heaven and Hell armies. The centerpiece of the game is easily the dragon that comes in one of the expansion boxes. This model is marketed as the biggest board game miniature ever and, outside of something crazy from Kingdom Death, I suspect they are right. The dragon would be fairly large even by 28mm wargame standards, but as a miniature for a board game that uses models closer to 15mm in scale it looks outright ridiculous (in a good way). You can grab the standard game for $120, but there are plenty of optional buys you might want to check out as well.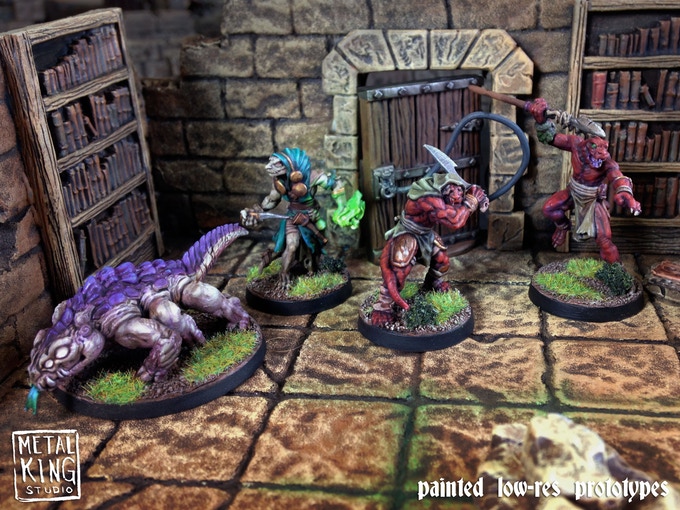 Sean Sutter over at Metal King Studios has returned to Kickstarter for his third Relicblade expansion. Relicblade is a fantasy adventure skirmish game with art and miniatures reminiscent of old-school pen-and-paper RPGs. One player controls a band of heroes exploring forgotten ruins in search of ancient artifacts, while the other player controls monsters ready to feast on their corpses. This new set introduces the elf-like Wilderkin heroes and the reptilian Iguans to bolster your forces. Existing Relicblade players can grab everything from The Wretched Hive expansion for $60, while newcomers can check out some of the previous sets as add-ons.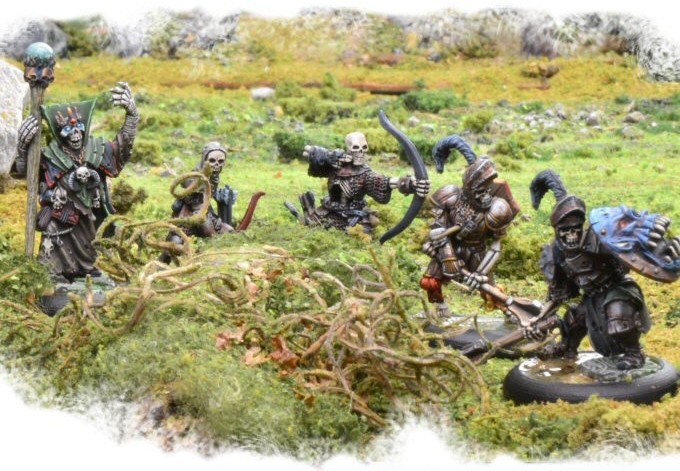 Diehard Miniatures is expanding their range of fantasy minis with a ton of metal Oldhammer-style skeleton warriors. The campaign started with around 23 miniatures, including some sci-fi skeletal soldiers. Bowmen, swordsmen, and some command models make up the initial set, with various cavalry, zombies, and snakemen making up the stretch goals. Pledges start at £16/$21 for a small unit.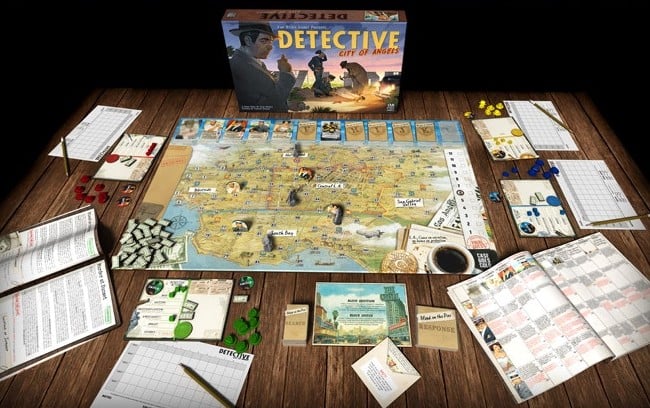 In Detective: City of Angels, up to four players take on the role of homicide detectives in 1940's Los Angeles. The detectives compete to solve a series of murders, and players can even go so far as to tamper with evidence and use other dirty tactics to mislead the others so they can claim all the glory for themselves. A fifth player is the chisel, and it's their job to disrupt the detectives and prevent them from solving the murders. The chisel has complete knowledge of the current case, and must use that knowledge to bluff and redirect the others into chasing false leads. The basic version of Detective will set you back $64.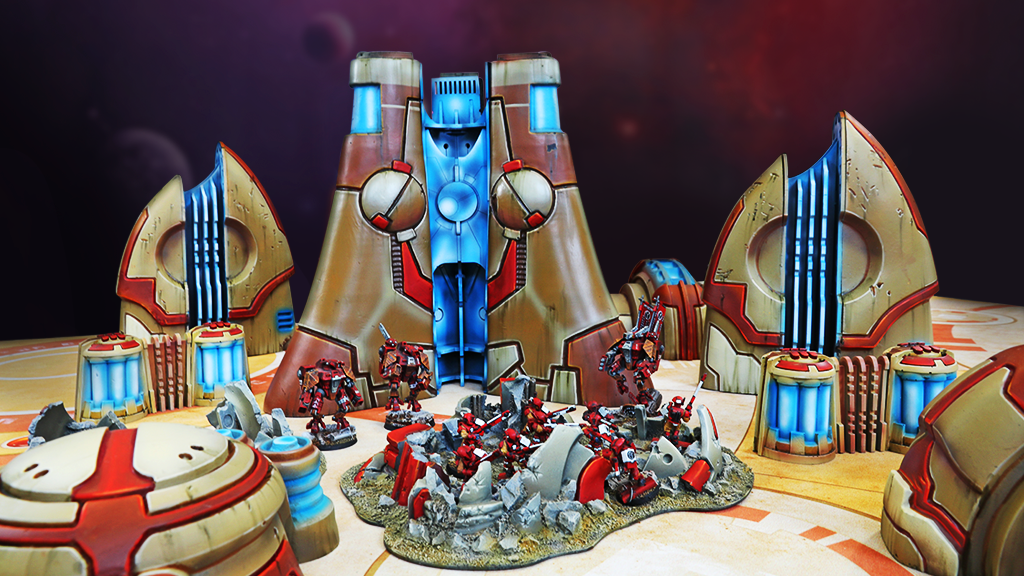 Finally we come to the latest terrain Kickstarter by Micro Art Studio. This campaign will fund the production of three full lines of sci-fi terrain, all with matching tablemats. The terrain sets include TauCeti, Alien Hive, and Ruined Outpost. The initial lines typically include a few hills, rubble, and an obstruction or two like a building or tower. Stretch goals will add even more terrain pieces for each theme, various smaller obstacles like crates and low walls, and objective markers. There's many different pledge levels, but you can grab a mat and enough terrain to cover it reasonably well for $340.
Subscribe to our newsletter!
Get Tabletop, RPG & Pop Culture news delivered directly to your inbox.
~Which of these campaigns caught your attention?