Tabletop Spotlight: This War of Mine: The Board Game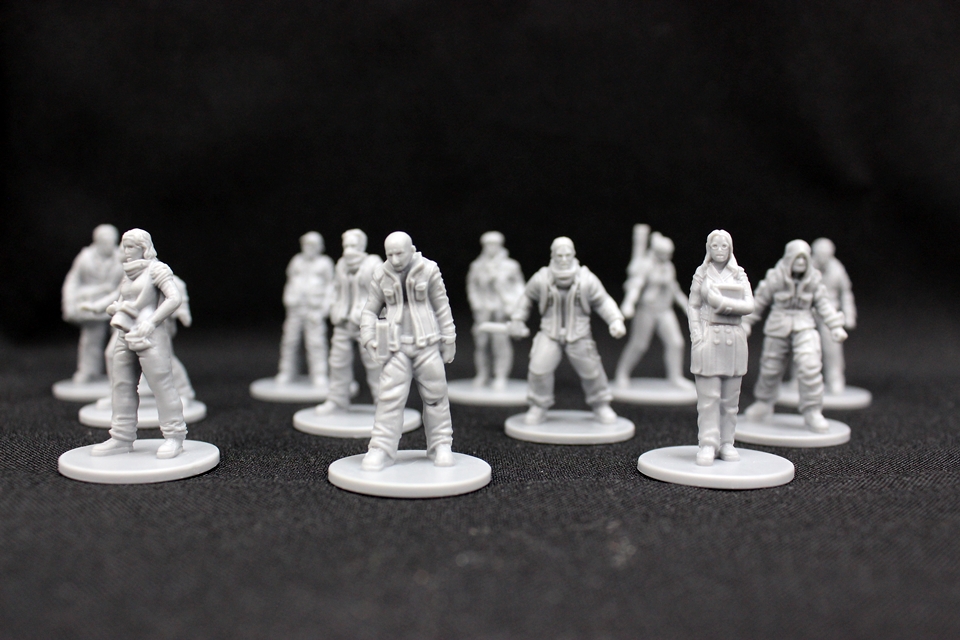 When you're caught in the middle of warzone your only chance at survival is relying on your instincts – but will those be enough?
Our friends at Dragon's Lair Comics & Fantasy brought over a game unlike most others for our Tabletop Spotlight. This War of Mine is a bleak game with a heavy focus on player choice and lasting consequences.
In This War of Mine the players take the role of a survivor and the game is divided into days. Each day is broken up into segments like "Morning", "Mid-day", etc. As the day progresses players will pass around the Journal which details how each segment works – the rules are explained on each section. It's similar to a resource management game but only in the sense that players will have to manage their health and supplies. As the game progresses you'll have to make other long lasting choices that will impact future events.
Rules wise – it's a little difficult to explain because each segment has different things going on – but that's also what makes it unique and "easy" to play. You're literally reading the book and passing it to the next player for them to read their part, do what it says and then pass the book. In between there will be choices and decisions to be made. In a strange way, each player isn't just responsible for their "character" but rather the survivor group as a whole. That leads to some heated debates and some great moments of emergent gameplay. You can even work together perfectly and still feel the stress and strain of this game.

This War of Mine also comes with some nice miniatures and the rest of the components are all really well done. It has lots of tokens and pieces to play with and they are all pretty high quality. We jokingly wondered if this was an FFG game based on the tokens.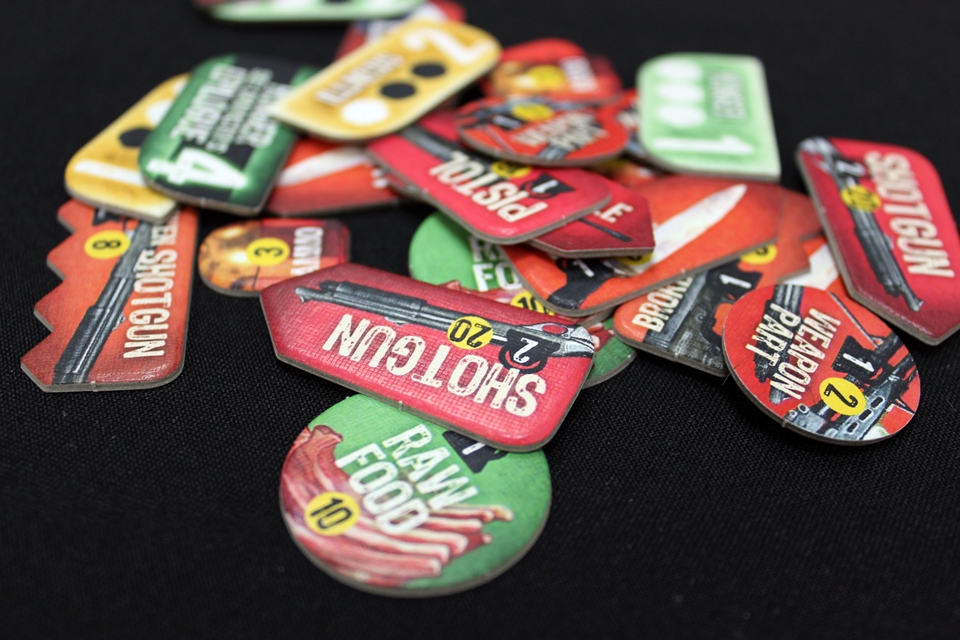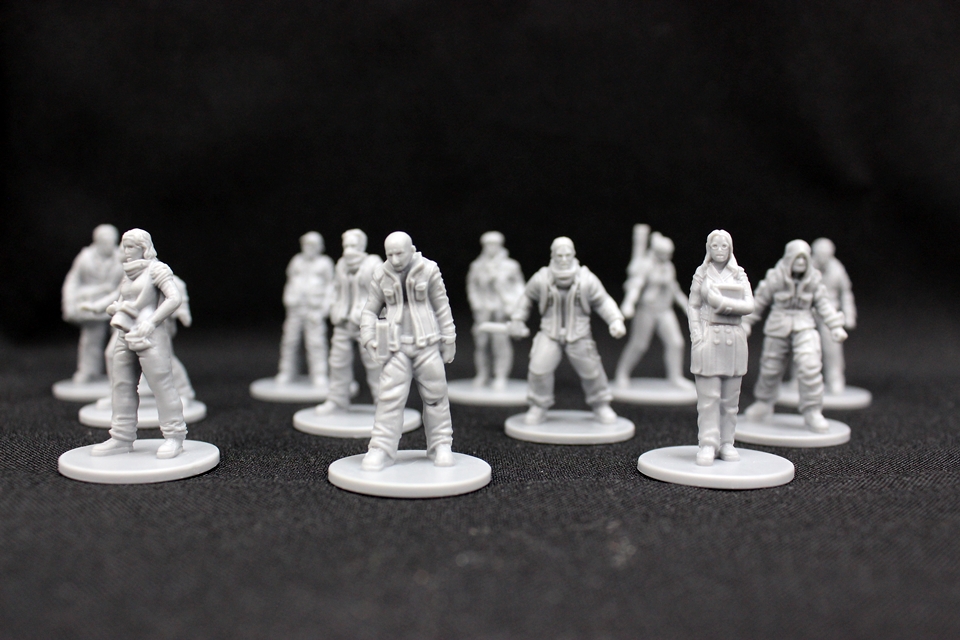 It's a pretty intense cooperative experience and it's one that might not be completed in a single session – but that's okay! There is a "Save" option so you can come back to it. This War of Mine is a really unique board game experience. Based on the subject matter and it's focus on the emergent gameplay and narrative elements, this is definitely not a kid friendly/family game. However, if you want to play something where you player choices do matter and can impact the rest of the group then check this one out.
Subscribe to our newsletter!
Get Tabletop, RPG & Pop Culture news delivered directly to your inbox.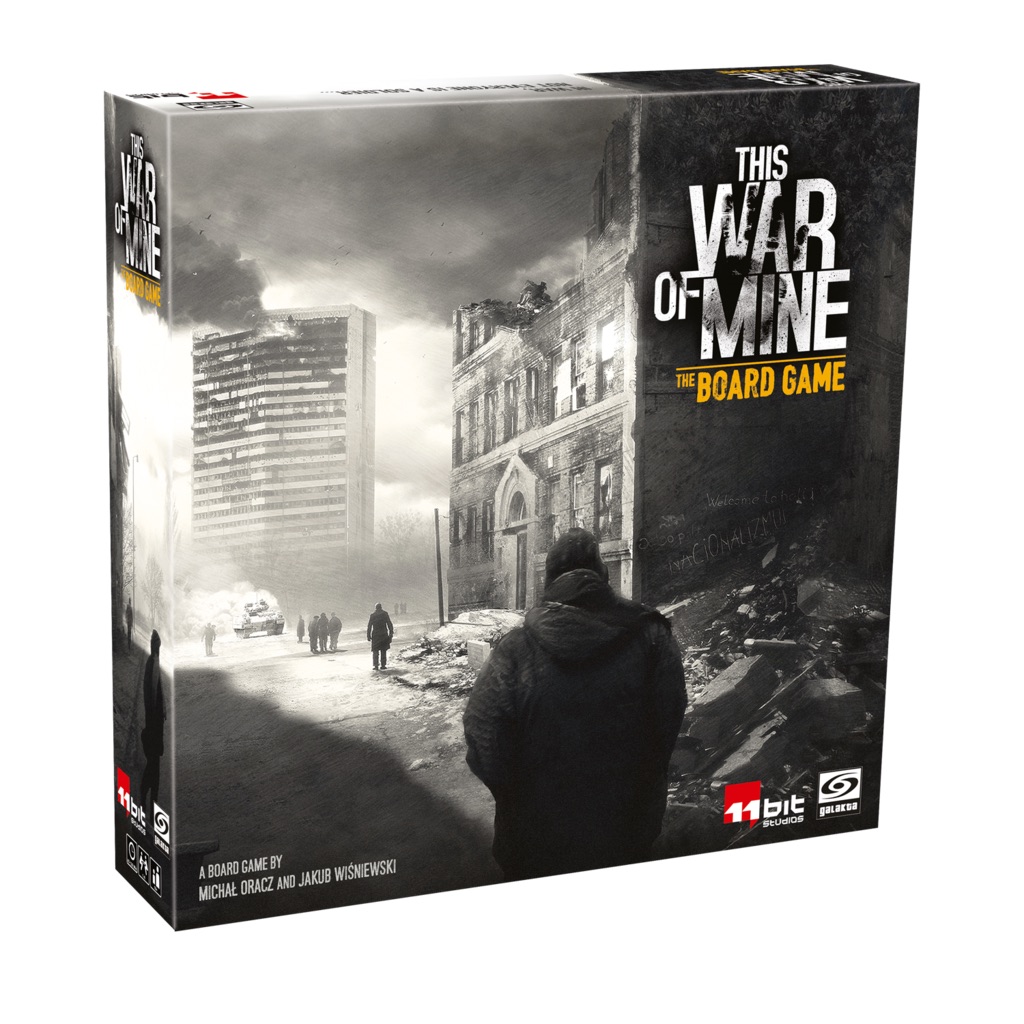 This War of Mine: The Board Game is a cooperative game about surviving in a war-ravaged city for 1-6 players by the well know designers Michał Oracz and Jakub Wiśniewski based on the gripping survival game This War of Mine by 11bit studios In this breathtaking experience players will have to resolve many deeply emotional situations, which are provided by the unique book of scripts – an entirely new way to introduce storytelling and RPG elements into a board game. The brutal realism of This War of Mine: The Board Game is further enhanced by managing the shelter – a ruined building where the players are hiding. You will have to craft new, useful things, search through the rabble or even dig into the collapsed cellar. It is completely up to the players, how they will use their resources and what parts of the city they will explore. Will you survive the war?
Wars don't just impact the ones who fight…