40K: Chapter Approved – Table of Contents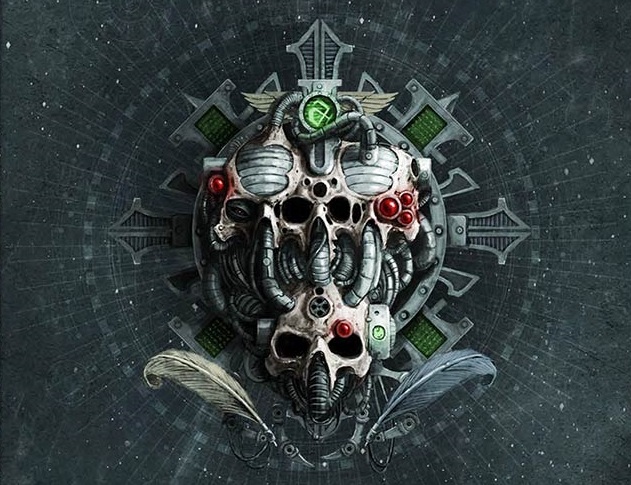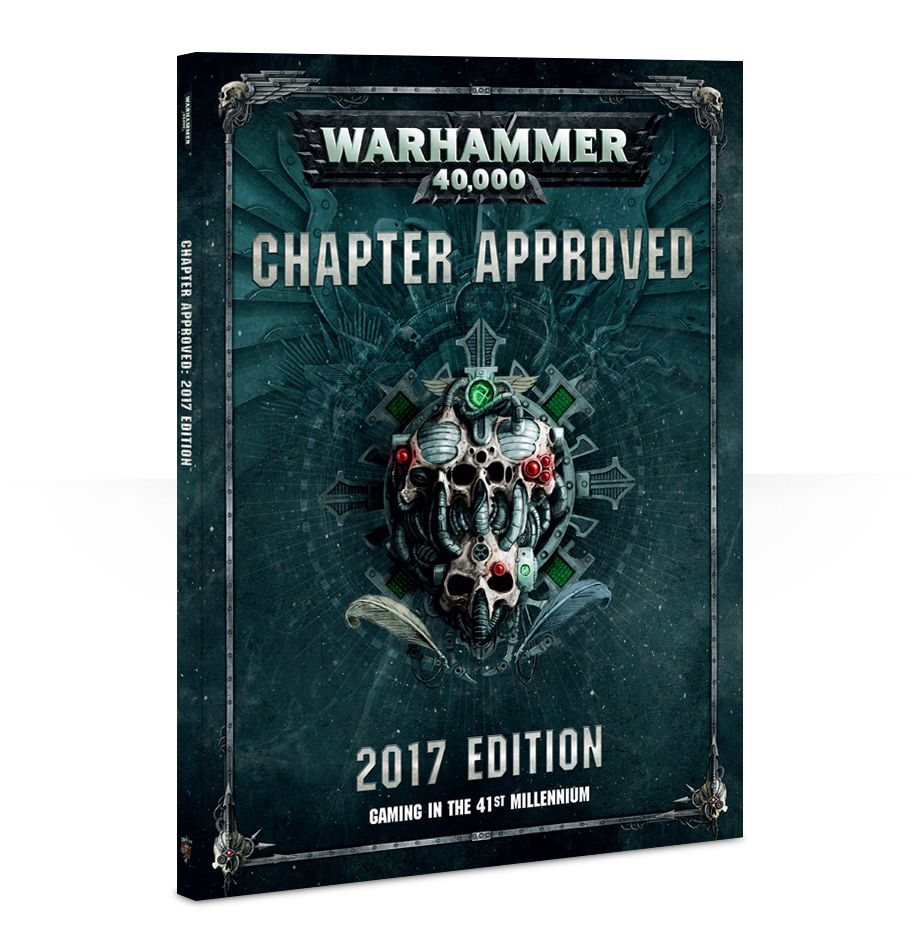 Come check out the Warhammer 40,000 Chapter Approved 2017 Table of Contents!
We got a copy of the new Chapter Approved and we're going to be taking a deeper look at it all week long – but for now take a look at what's in the book and let us know what you want to see covered!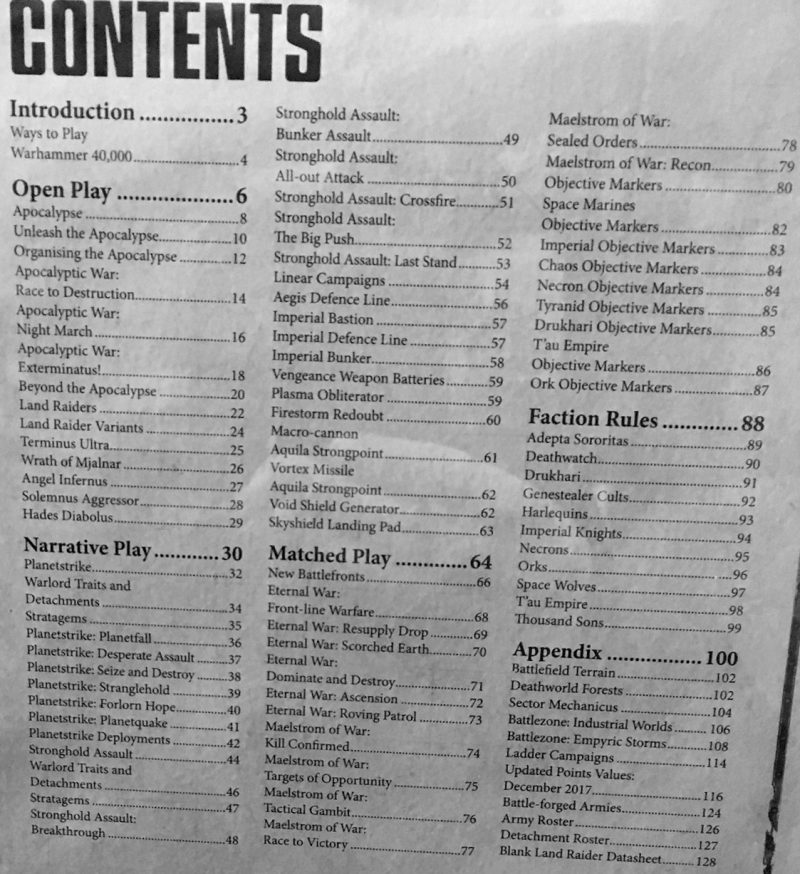 I'm really looking forward to diving into the Apocalypse rules! Oh and it shouldn't be a surprise to anyone that this book contains Faction rules for all the armies that don't currently have a Codex (or have one that has been announced).
We're still combing through the book but there are lots of points changes that are going to shake-up list building in terms of having to re-calculate popular units. On the Rules front the VDR (Vehicle Design Rules) are really just Land Raider Variants – sorry folks! And if you're looking for an update to the Smite Power or other Psychic Power changes – they aren't here.
Also, if you're wondering what the "objective marker" section is the Chapter Approved has examples of custom objective markers like these: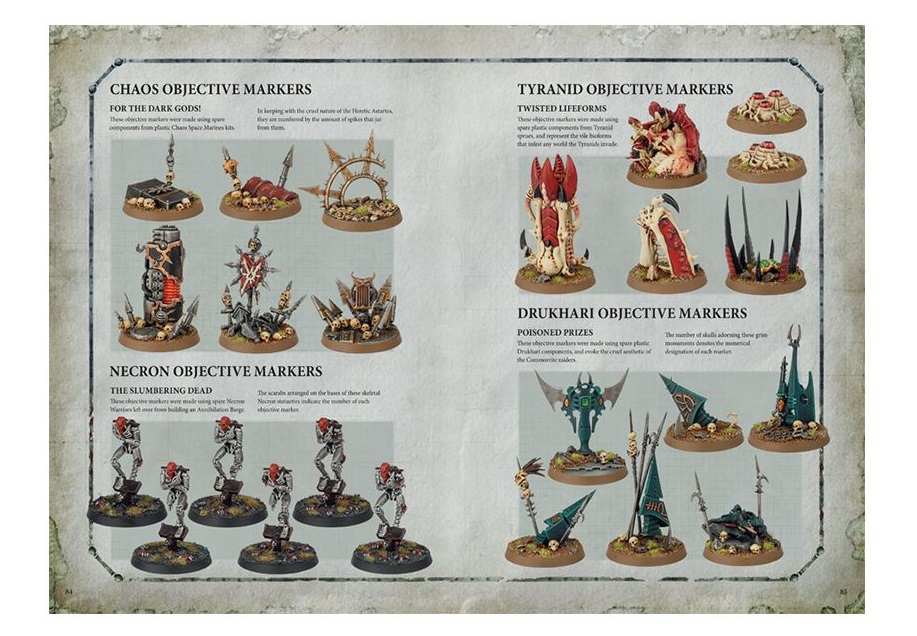 We'll be back with more from the Chapter Approved all week long – stay tuned!