GW: Community Survey – Give Them Feedback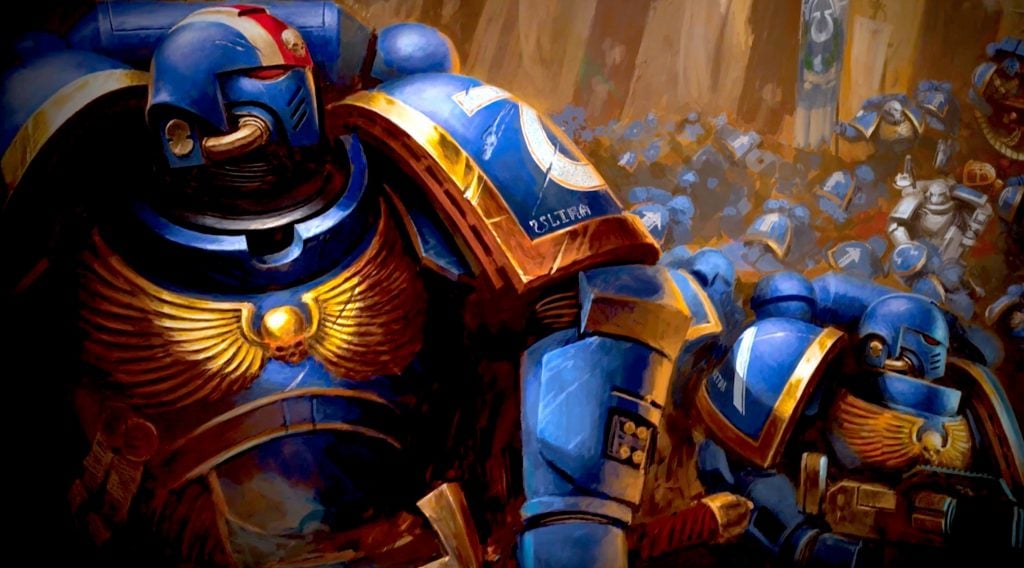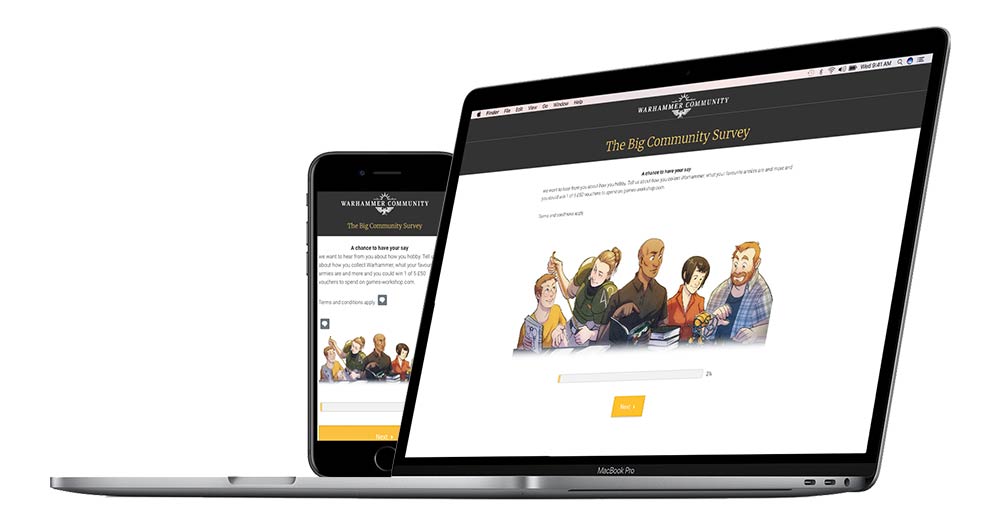 Games Workshop wants your feedback – so give it to them!
Warhammer Community is hosting a "Big Community Survey" going on right HERE. According to GW:
via Warhammer Community
"The Big Community Survey is the largest Warhammer survey ever. This is an unprecedented opportunity for you to tell us, directly, about your hobby. Let us know about your favourite armies, how you build, paint and play, and what you might like to see from Warhammer in the future. Your answers will help us to deliver the kind of content YOU want to see in future – in short, it's a chance for you to shape what we do."
I actually took the time to check out the survey so you know what you're getting into. Other than some generic demographic data (fairly high-level) GW wants to know what you think of their product, how you participate, and how to make things better.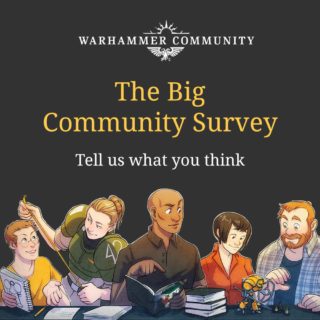 There were a few "open answer" sections where you could type in your reply as well. That's where you can open up with your feedback. There was also a final spot for feed back at the end of the survey. It really didn't take more than 5 minutes to fill out. Normally, I would have skipped it – but I feel like GW has been making some pretty big strides to reach out to the community over the past two years and I had 5 minutes to let them know what I thought.
"The Big Community Survey will be live for ONE WEEK and will close at 11:59 pm (GMT) Thursday, December 7th, so be sure to fill it out before then."
Oh – and if you do fill out the survey, you have the chance to win some online product vouchers from them:
"What's more, as well as influencing Warhammer Community (and beyond!), 5 lucky entrants will win a £50* voucher to spend online."
Now the cynical side of me is thinking "this is all just for market research and data collection." Well of course it is – but it's also a chance to actually speak your mind directly to GW. Someone is going to get the job of sorting through all that data, collating it, and probably making some pretty graphs and charts showing off how the community responded. I don't envy that person. I'm also hopeful that GW will release the results about some of the high-level stuff like "which armies are the most popular" and "what games are people reporting they are playing" – those types of things.
Subscribe to our newsletter!
Get Tabletop, RPG & Pop Culture news delivered directly to your inbox.
Tyranids #1!? Yes?! …I can dream, can't I?
So if you have a few minutes to spare today (or until December 7th) why not pop over and fill out their survey. Blast them with both barrels or give them a digital high-five – just let them know what you think!
What do you think of the Big Community Survey? Are you going to take it? Why or why not?