Tabletop Podcast Review: November 12th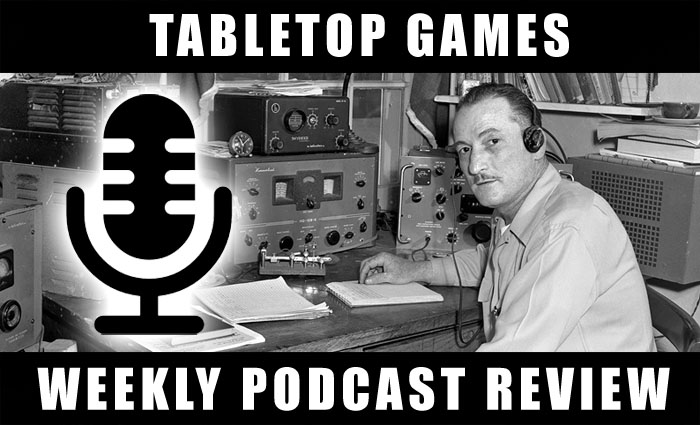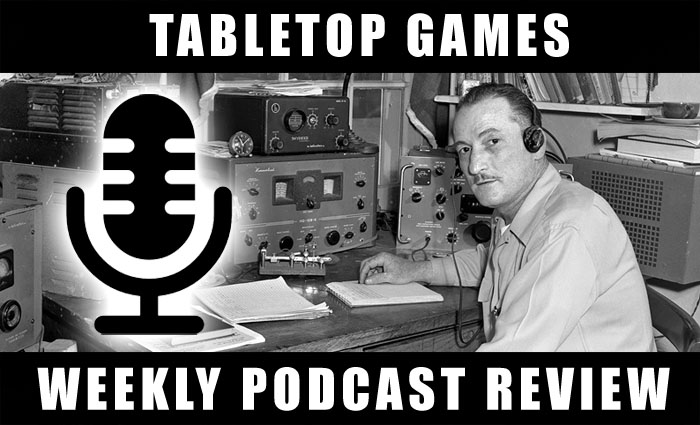 Adam here  for another week of tabletop podcast reviews! Codexes, interviews, & more!
Hey all, Adam here, from TFG Radio, for this week's reviews! Bit of a light selection this week.  This week we are still seeing talk about the Craftworld Eldar and Tyranid codex, and an interview. So, let's get on with the reviews!
Fanatic Podcast 11/8/17 – This episode Greg talks about the latest GW game App, Heroquest 2. He talks with one of the game's developers. They talk about the changes they made to the original, why they made those changes, and some of the philosophy behind developing a game. It's a nice talk about how to bring a game to life and is an interesting listen.
Forge the Narrative Episode 214 – In addition to part 2 of their Tyranid review, Paul talks with Rob Symes, from The Honest Wargamer. They talk mainly about Age of Sigmar, but they do talk a little 40K. If you are curious as to what Rob is trying to do with his new project, then you should listen to the episode. It comes up around the middle of the episode.
Wrong Side of the Maelstrom Episode 24 – After being absent for several months, this 40K podcast comes back with some updates and a new format.
Age of Sigmar Daily – Nice source for daily Age of Sigmar talk
Signals from the Frontline – Always a good listen for new and rumors on 40K
Also Out This Week
Allies of Convenience Season 2 Episode 11 (40K)
Battledriven Season 2 Episode 7 (Warmachine)
Beer and Bolters Season 2 Episode 2 (40K)
Canhammer Episode 117 (40K)
Subscribe to our newsletter!
Get Tabletop, RPG & Pop Culture news delivered directly to your inbox.
Chain Attack Episode 73 (Warmachine)
Chapter Tactics Episode 44 (40K)
Combosmite Episode 177 (Warmachine)
Dark Guidance Episode 29 (Warmachine)
Eye of Horus Mechanicum Episode (30K)
Fully Boosted Episode 60 (Warmachine)
Honest Wargamer (AoS/40K)
Inches and Cubes Episode 26 (General)
Long War Episode 126 (40K)
Mayacast Episode 157 (Infinity)
Mynock Squadron Episode 93 (X-Wing)
MoM Episode 331 (Warmachine)
Party Foul Episode 27 (Warmachine)
The Pitch Episode 4 (Guildball)
Radio Free Isstvan Episode 78 (30K)
Storm Chamber Episode 23 (Warmachine)
Veteran Gamer Reenlisted Episode 16 (40K)
As always, check out our blog, at TFG Radio, and give the podcast a listen. We talk 40K mainly but delve into other game systems. This week we have Tom once again join Adam and John. We talk about the concept of "good guys" in 40K, and how it relates to each faction, the 30 day window that tournaments in the past used, along with shades of politics, for some reason.
Have a different opinion? Post in the comments below or email me at [email protected] and let me know!