Tabletop Spotlight: Dream On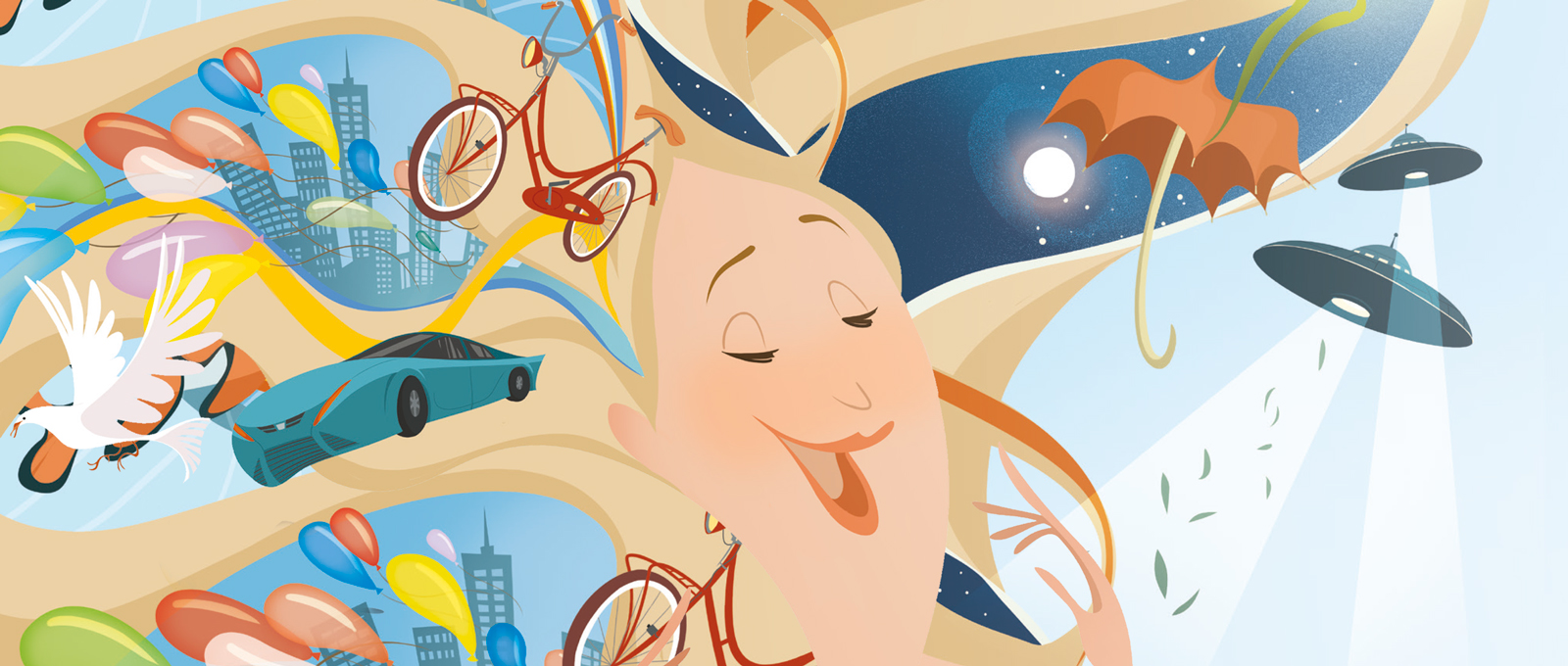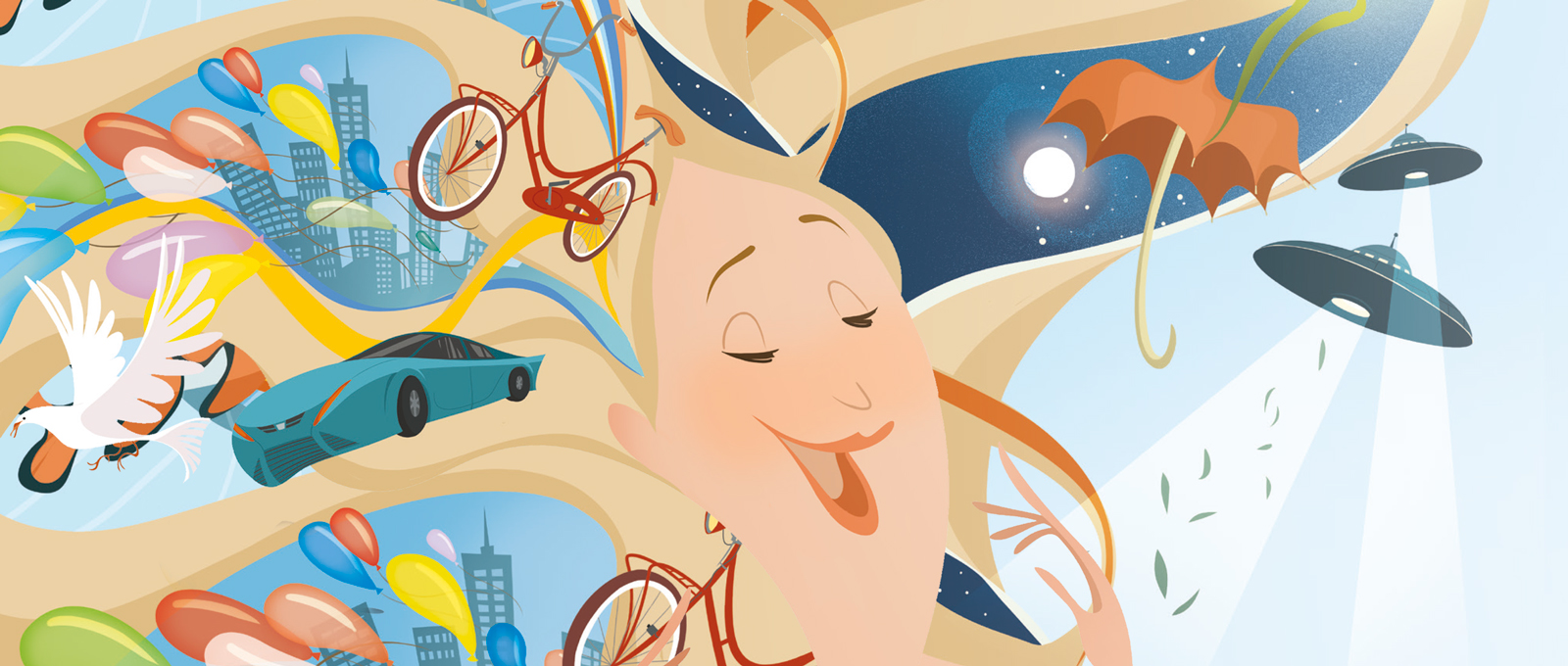 How good is your memory? How about your story-telling skills? Dream On challenges you on both counts – check it out on the Tabletop Spotlight!
Dream are weird sometimes and Dream On perfectly captures that feeling of trying to remember something that you can't quite recall. Our friends at Dragon's Lair Comics & Fantasy brought over a copy for us to take a look at:
At it's core, Dream On is a memory game. It just so happens that those memories are tied to a story and randomly drawn cards. Players, as a team, will craft a dream using those cards. Each player has the ability to place a car on the dream pile but they must say a few words that connect the card to the dream. There is no player order! Players can even play multiple cards in a row as long as they connect them all. Every time a player plays a card, they can immediately draw a new one. The dream phase stops when the timer does.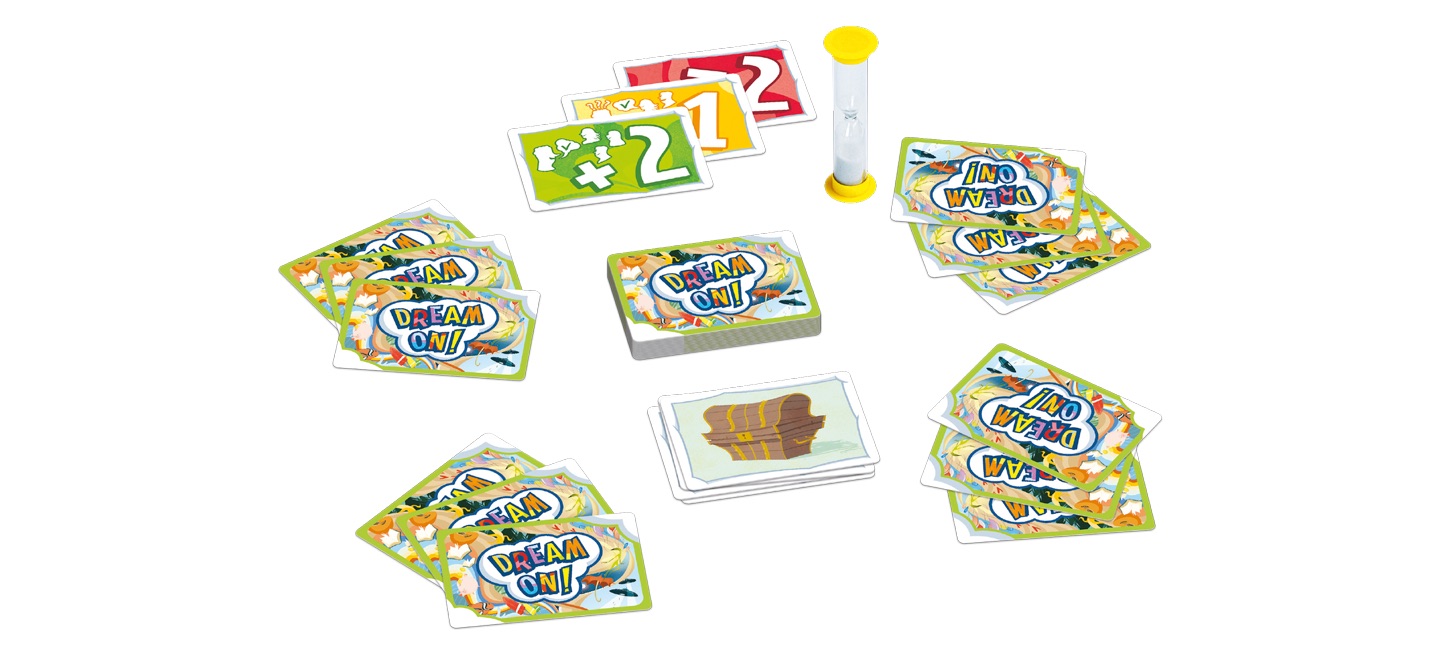 After the "dream" has been established, players now have to flip the dream pile over, face down, and try to remember the dream AND the story of it. If you can correctly remember the dream you get points for each card/story part you get in the correct order. If you can remember it solo – ie, with no help – you score your team 2 points. If you get help and get it correct, you get 1 point. However, if you get it wrong you team loses 2 points! That's pretty much it. If you like to read the full rules you can do that HERE.

There are 156 dream cards included in the box along with all the other components needed to play. The art style is pretty colorful and diverse with lots of things going on. Each card is different, wonderful and strange – just like a dream. This game is perfect for creative types or folks who want to stretch those memory banks. It's a good time for the whole family as kids can easily jump in and play this one along side grown-ups. If you're a creative person who's looking to look for some random inspiration I say check this one out, too! You never know where the dream is going to take you.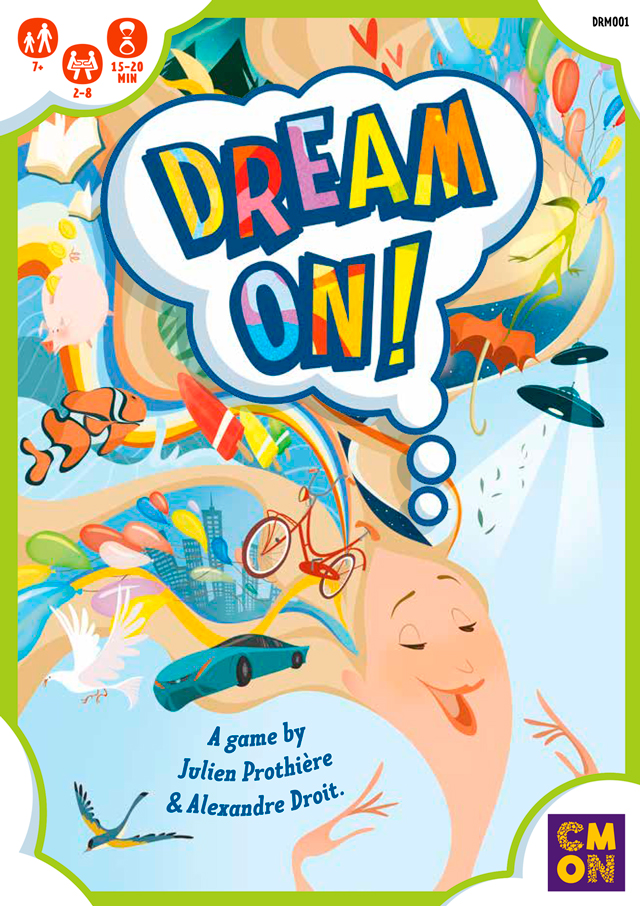 You are about to enter a shared dream with your friends. It may take you on a wild adventure under the sea, or to a faraway land, or even soaring through the stars. In Dream On, you will tell the story of your dream together, one card at a time. When you wake up, you'll work together as a team to remember everything that happened, before the story slips away from you. The better you're able to recall the story of the dream, the more points you'll earn. But don't worry if your memory is a little foggy, you can rely on your teammates to help you out! Dream On is a fast, simple, cooperative game with stories you'll want to relive again and again.

Subscribe to our newsletter!

Get Tabletop, RPG & Pop Culture news delivered directly to your inbox.
Okay CMON – Now I'm waiting for the Horror Version called "Dream On! – Nightmare Edition"…call me, I got ideas!