Teen Titans Go! Deck Building Game Coming Soon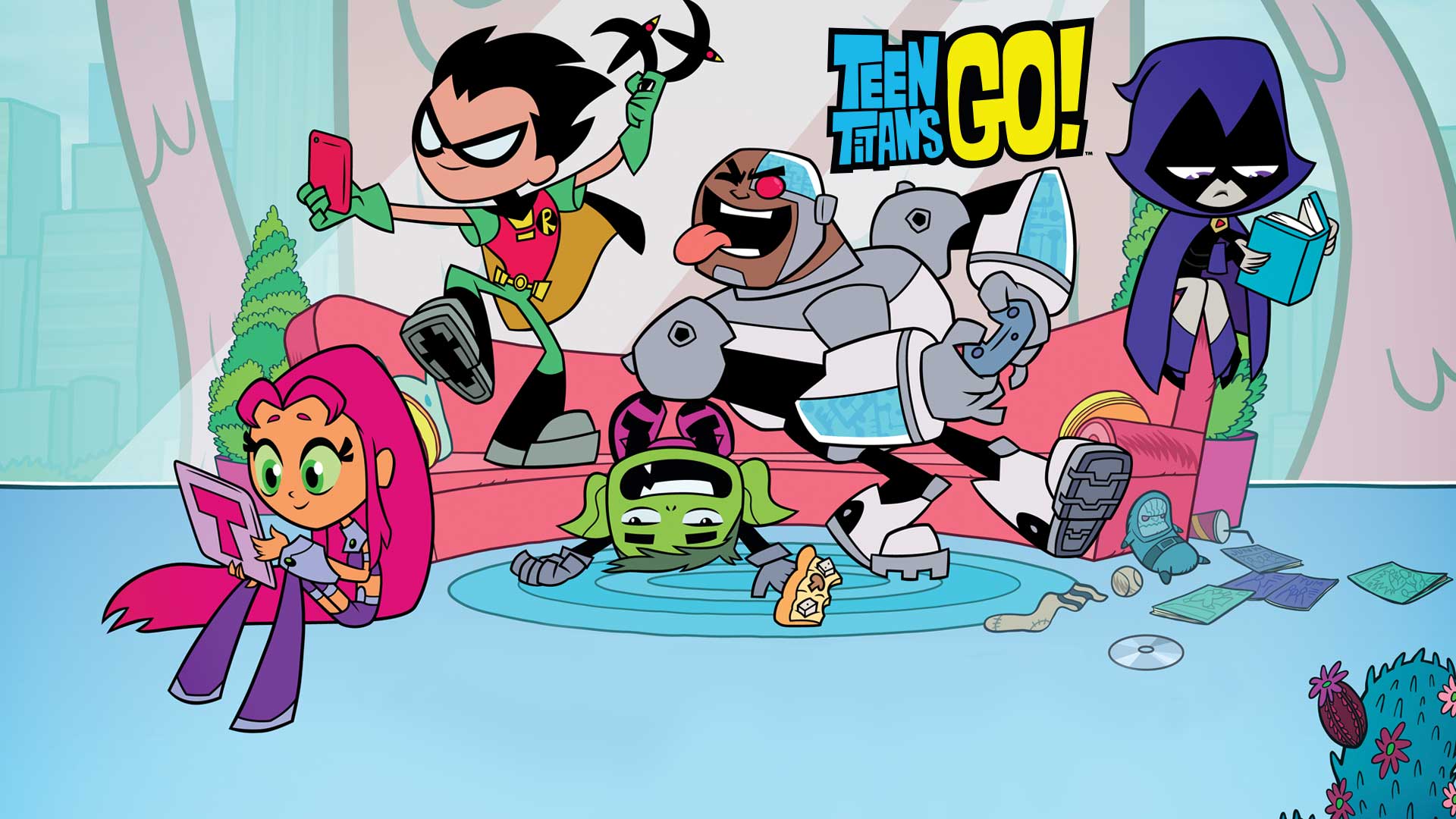 Play as your most favorite young DC characters in your third favorite version of them in Cryptozoic's new deck builder.
Cryptozoic Entertainment has announced they will be releasing a deckbuilder game based on the TV show, Teen Titans Go! "This is a great first set for anyone new to the world of deck-building games," explained VP of Creative Adam Sblendorio. "For our long-time fans, it's still 100 percent compatible with all of our DC titles. You'll also find unique Weakness cards and Event cards to really mix things up."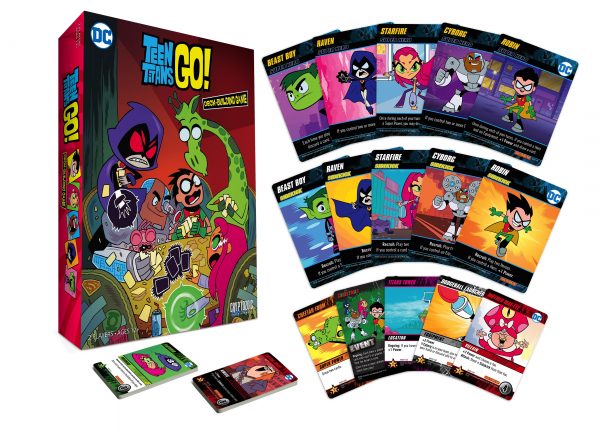 Each player takes control of one of the Teen Titans; Robin, Starfire, Cyborg, Beast Boy, or Raven and competes to see who can take down the villain first. Players are able to recruit "sidekicks" throughout the game to help them on their way to victory. Teen Titans Go! Deck-Building Game will be available at retailers nationwide November 29 for a suggested retail price of $25. The game utilizes Cryptozoic's popular Cerberus Engine, meaning it can be combined with other Cerberus deck-building games to expand gameplay.
via Cryptozoic Entertainment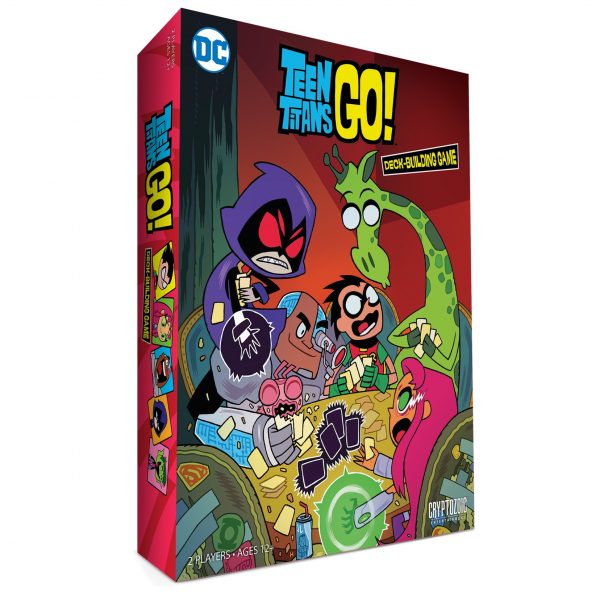 When there's trouble, you know who to call … the Teen Titans! In this two-player game based on the TV series, players new and old to deck-building will find something exciting. Novice players will enjoy the easy gameplay, while veteran players will find fresh challenges with every turn of the cards.

While this is a two-player competitive game, all of the Teen Titans get to join the fun. Both players start with one Super Hero, but are able to recruit other Titans to help them out. This creates an additional level of battling, as you try to steal away allies from your foe. The Titans are a team, sure, but they aren't above a little one-upmanship!

Contents Summary:
115 Game Cards
5 Double-Sided Oversized Super Heroes/Sidekicks
Rulebook
2 Players
30 – 45 Minutes
Ages 12+
Teen Titans Go! was nominated for Most Actually Pretty Good If Given The Chance But No One Did in 2015 but lost to The Leftovers. (not really)
Subscribe to our newsletter!
Get Tabletop, RPG & Pop Culture news delivered directly to your inbox.