Toyland: DC Collectables Releasing Death of Superman Figures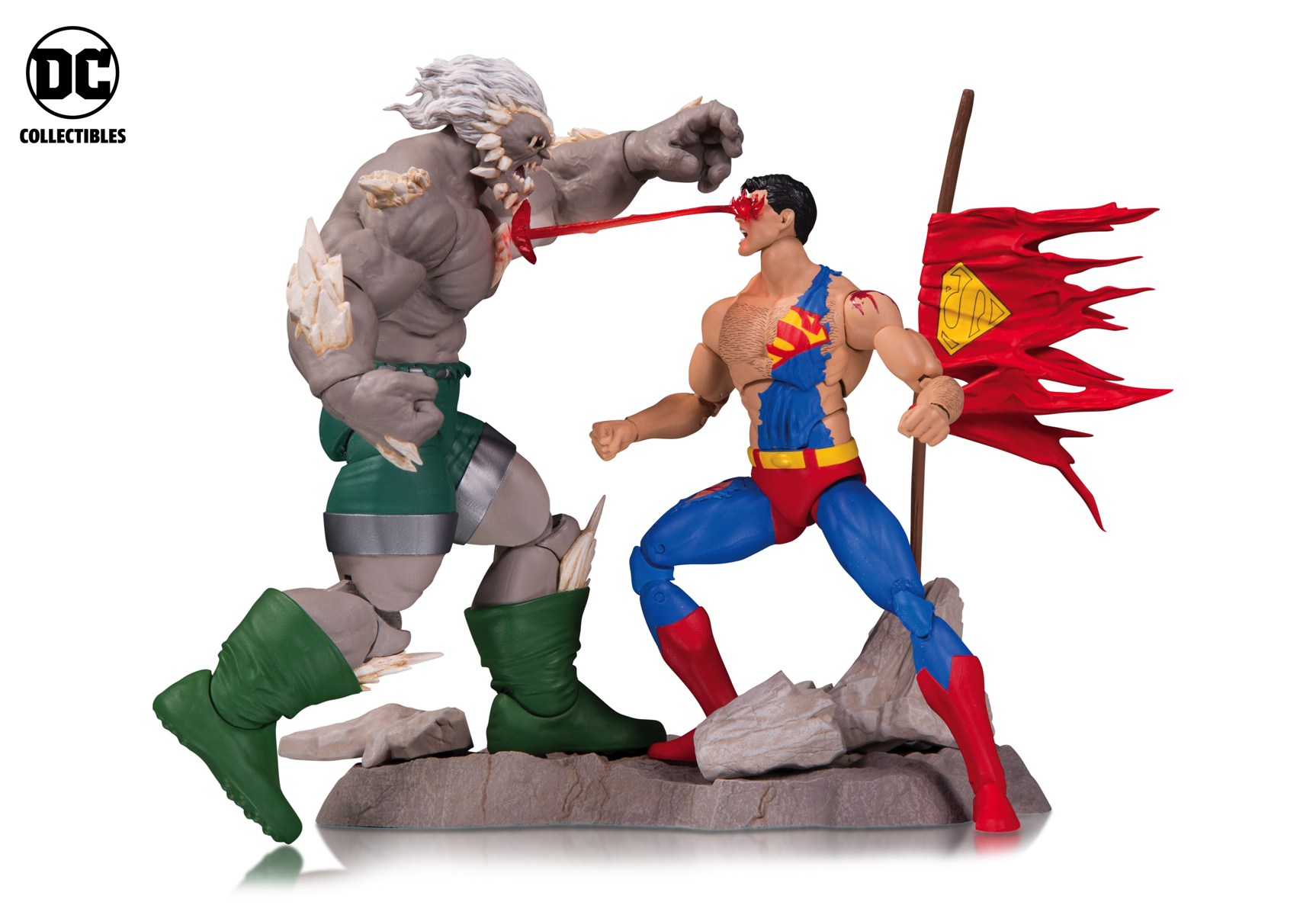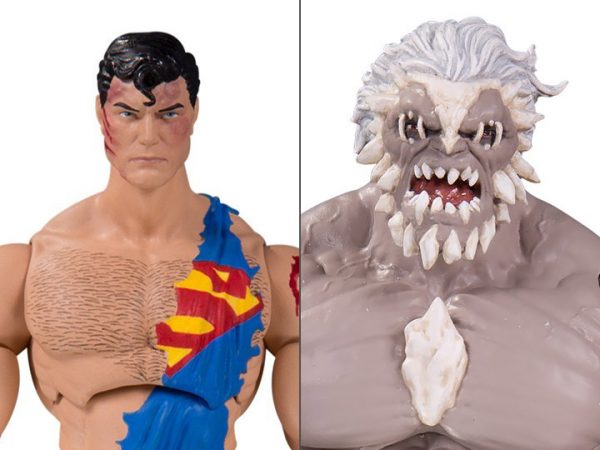 Supes' iconic battle with Doomsday is captured in these figures direct from DC Collectables.
The Death of Superman epic grabbed headlines in 1993, and the story remains one of DC's most memorable. Now, DC Collectibles commemorates it with a new action figure 2-pack that includes two interchangeable Superman heads, snap on heat vision and punch blast effect, two displayable sound effects captions plus a battle base with a tattered-cape flag!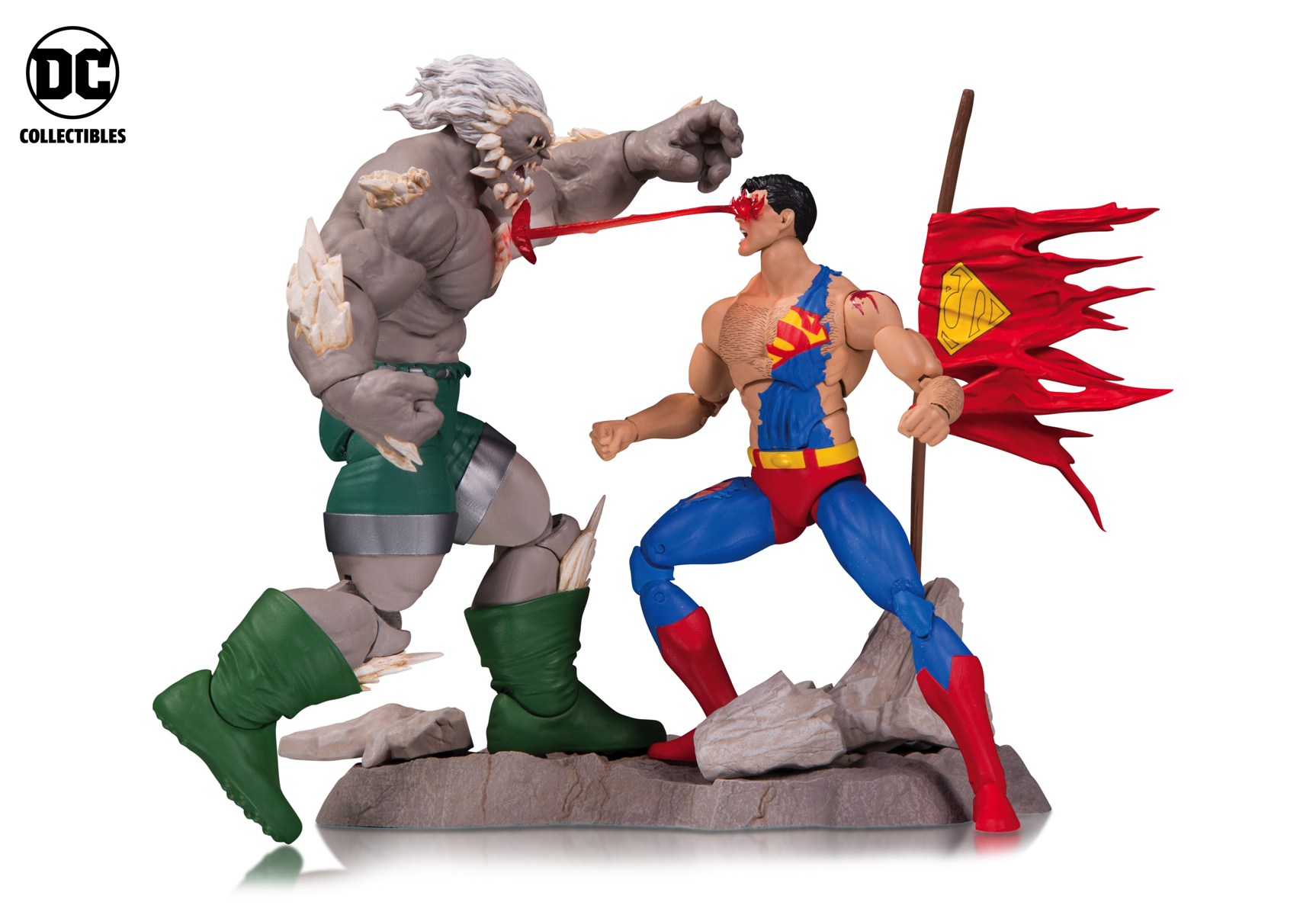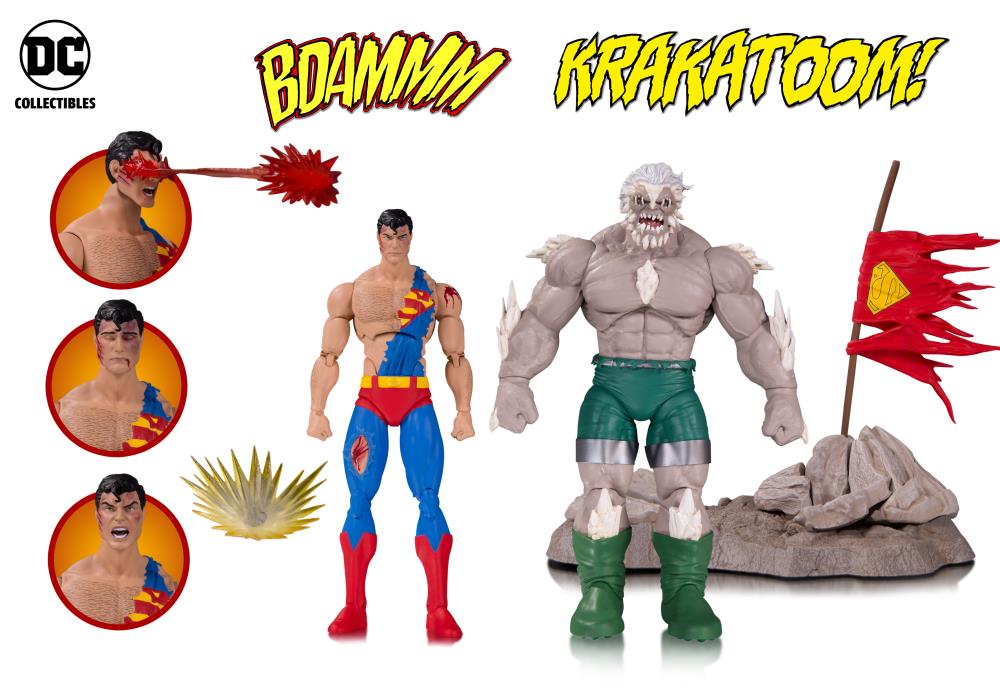 via DC Collectables
Product Features
6 inches (Superman)
7.1 inches (Doomsday)
Made of PVC
Designed by Ivan Reis
Sculpted by Dave Cortes
Box Contents
Superman figure

2 Pairs of hands
Closed eyes head
Yelling head
2 effect parts

Doomsday figure
Torn cape fragment
Flag cape with rock base
Fans have become jaded to Superman dying but it was a big deal in 1993!