40K Surprise: New Great Unclean One, Beasts of Nurgle, Plaguebearers Minis!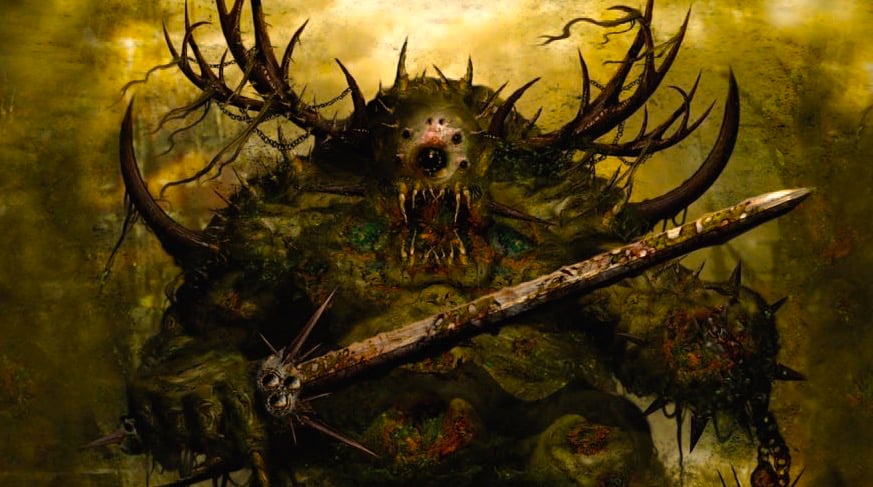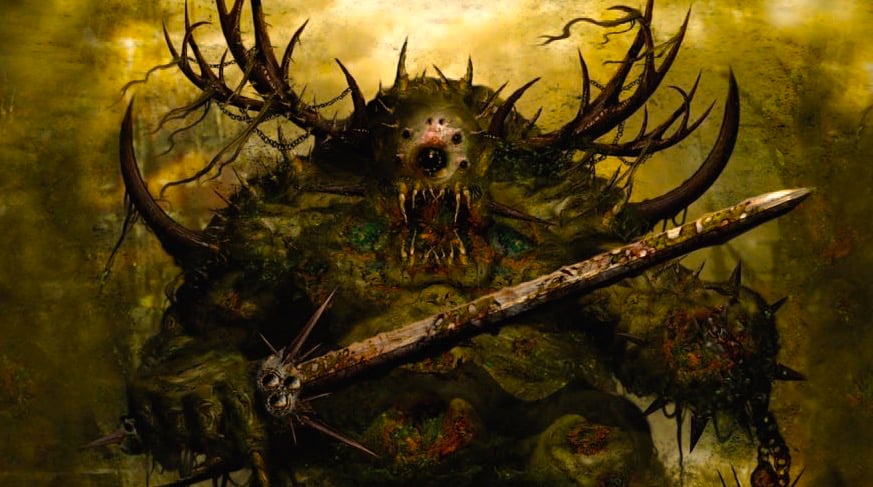 Just in the time for the new year – Nurgle gets an all new plastic range of demons – including "THE BIG GUY". Come see!
We know that January will hold both Codex Chaos Daemons for Warhammer 40,000 and Malign Portents for Age of Sigmar. Either of these could use the all new plastic kits for Nurgle.
Take a look.
SING IT DUNCAN! SING IT!
Mini Closeups
Behold the "Blight Tree".  Nurgle Terrain perhaps?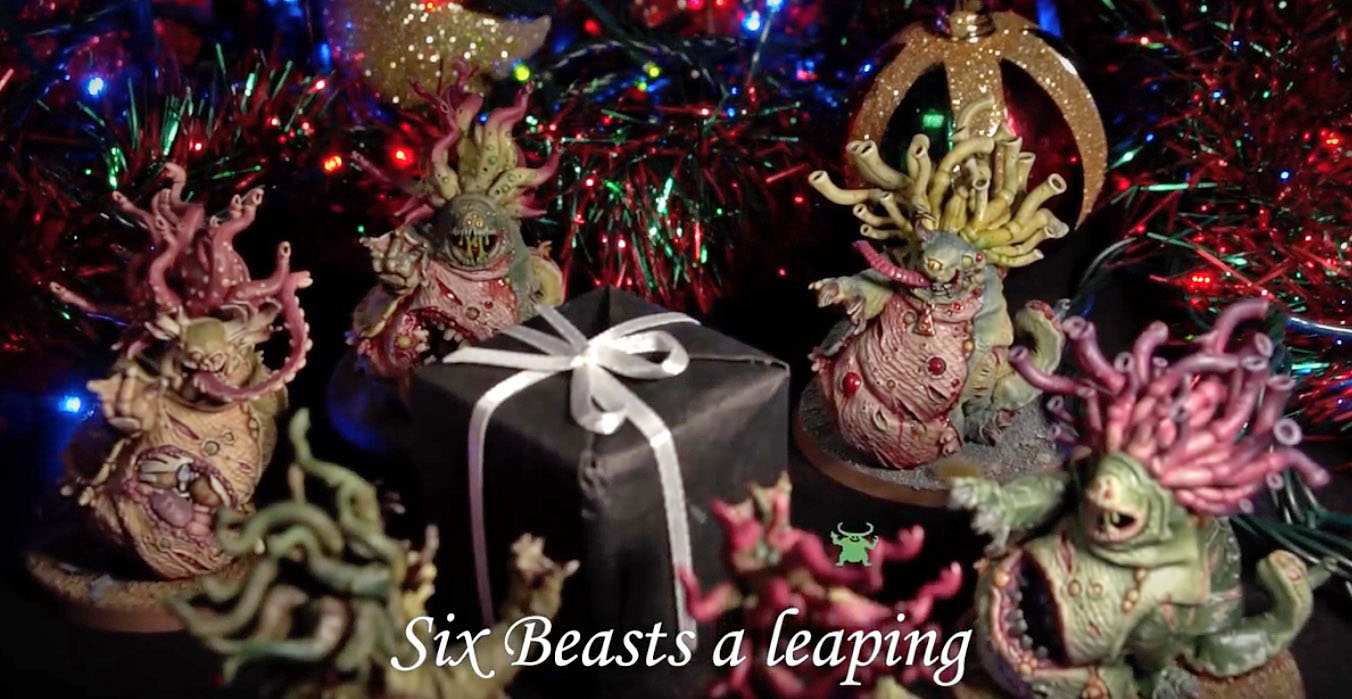 They got the excited puppy dog vibe of these – PERFECTLY. Love those expressions.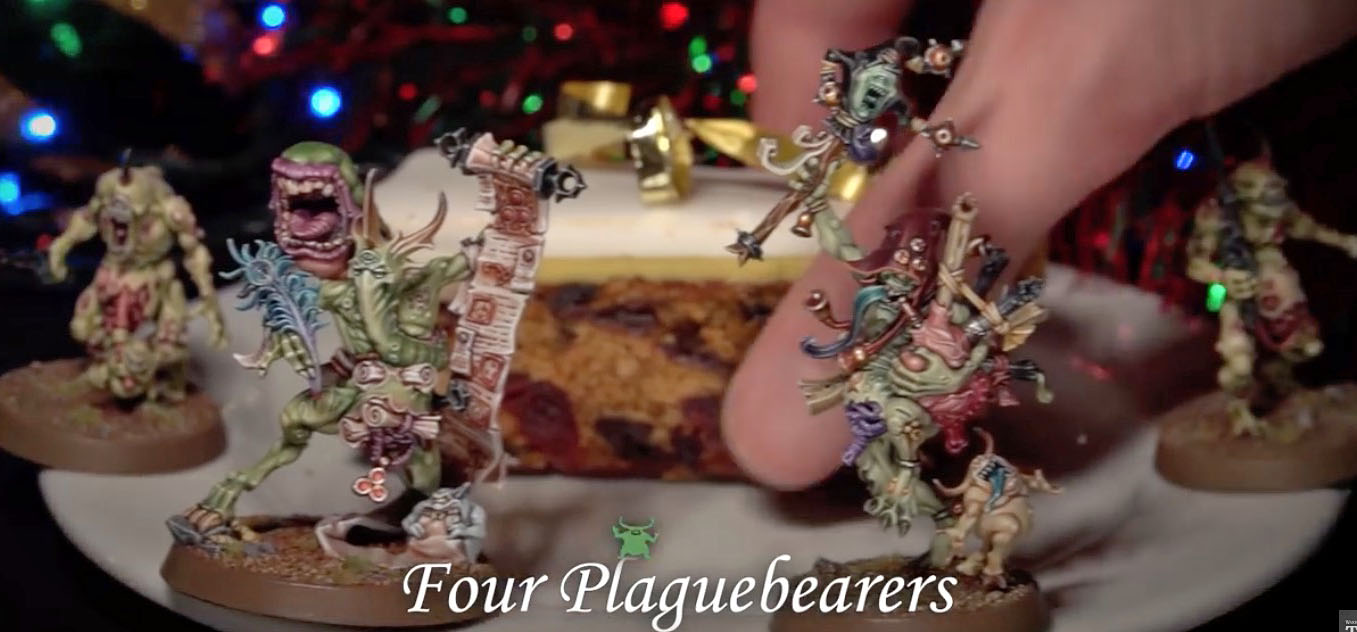 Subscribe to our newsletter!
Get Tabletop, RPG & Pop Culture news delivered directly to your inbox.
4 New Plaguebearers. These look to be either a command group, or characters.
Rumors had said that the new plastic Great Unclean One was in the same vein as the Forgeworld giant model.  He's certainly giant and superfat.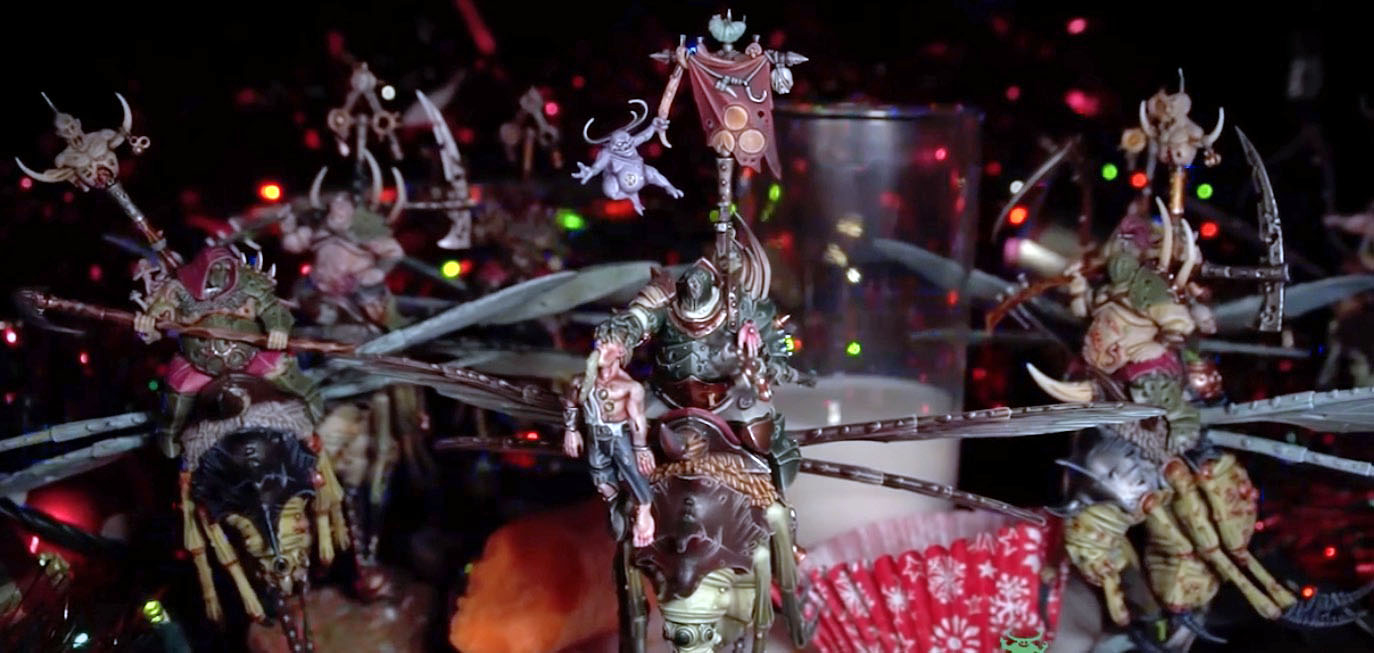 Just for good measure take a look at these Age of Sigmar guys.  Mortal champions on drones, very cool!
~What do you think?