BL: Advent 2017 – Day 6 "Gods' Gift"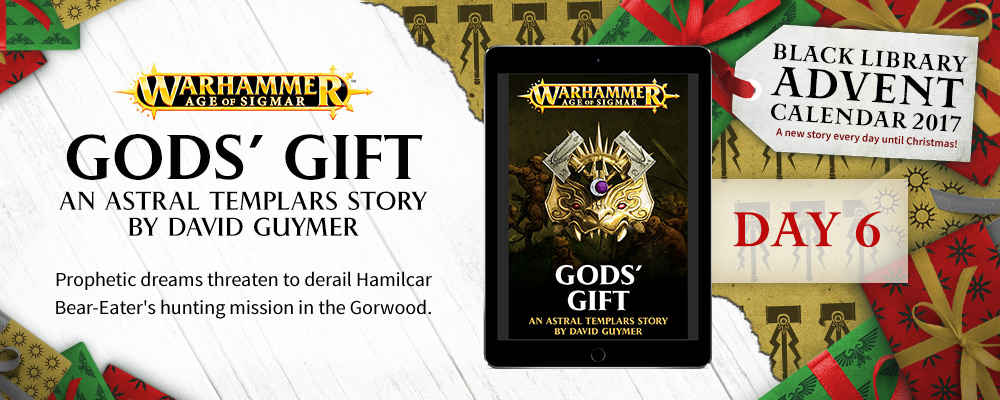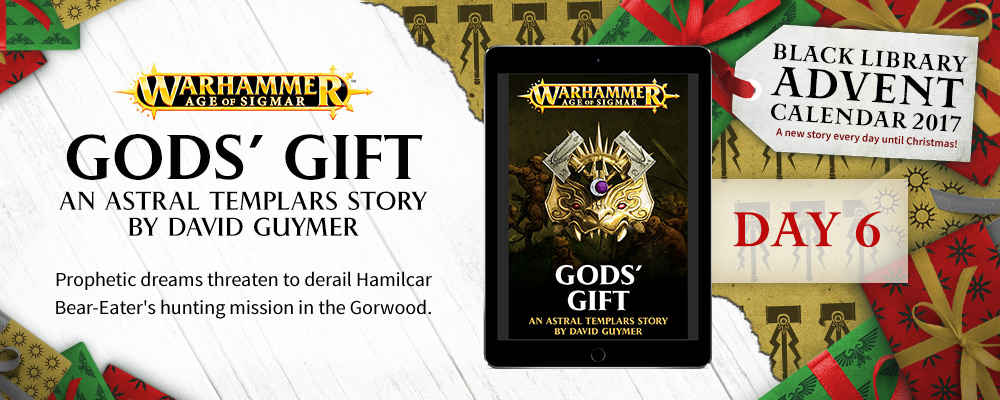 The Black Library tells us a story of Astral Templars for Day 6 of Advent 2017!
If you've been waiting to get caught-up on your fill of Black Library back-stories and lore then now is the time of year to jump in. Running from December 1st until December 24th, Black Library will have something to read, listen to, or just check out for all things Games Workshop. You can grab them individually or pick up the whole thing as part of the Advent Calendar Subscription.
Today's story is all about Hamilcar Bear-Eater, an Astral Templar of some renown. A statesman and head of the Bear-Eater family, you might have heard of his exploits. Aside from his great victory and promise to never be a friend to Rome, Hamilcar Bear-Eater had pull enough to found a city that still bears his family's name. After all, everyone knows of Bearcelona.
As always, don't miss the previous advent stories, which you'll find linked below.
Advent 2017 – Day 1: Stone And Iron
Advent 2017 – Day 2: Endurance
Advent 2017 – Day 3: Doombound
Advent 2017 – Day 4: Duty Waits
Advent 2017 – Day 5: Key of Infinity
Advent 2017 – Day 6: Gods' Gift
via Black Library
Subscribe to our newsletter!
Get Tabletop, RPG & Pop Culture news delivered directly to your inbox.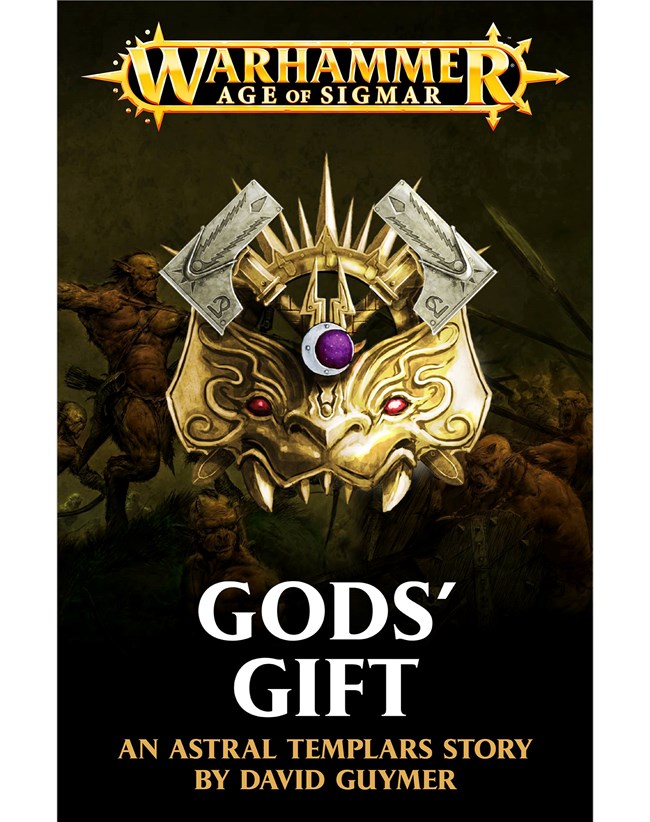 Lord-Castellant Hamilcar Bear-Eater, leading a hunt in the enemy-haunted Gorwoods, has dreams that he deems prophetic – dreams that might derail his mission… or aid it.

READ IT BECAUSE
Hamilcar Bear-Eater returns, and this time he's having prophetic dreams. There's no way that's going to lead to trouble…

THE STORY
Hamilcar Bear-Eater, famed Lord-Castellant of the Astral Templars, leads the hunt for a deadly creature in the untamed Gorwoods of the Realm of Beasts. But when strange dreams come to Hamilcar that he thinks are prophecy, his mission becomes muddied. Will he heed the call of the Oak, or continue the hunt? And if he chooses the former, will it doom the mortal woodsman his warriors aid to a grisly death? Or could the dreams be the key to completing his mission?

Written by David Guymer
You can buy only the stories that interest you or you can pick-up the entire Black Library Advent 2017 Calendar Event as a single purchase.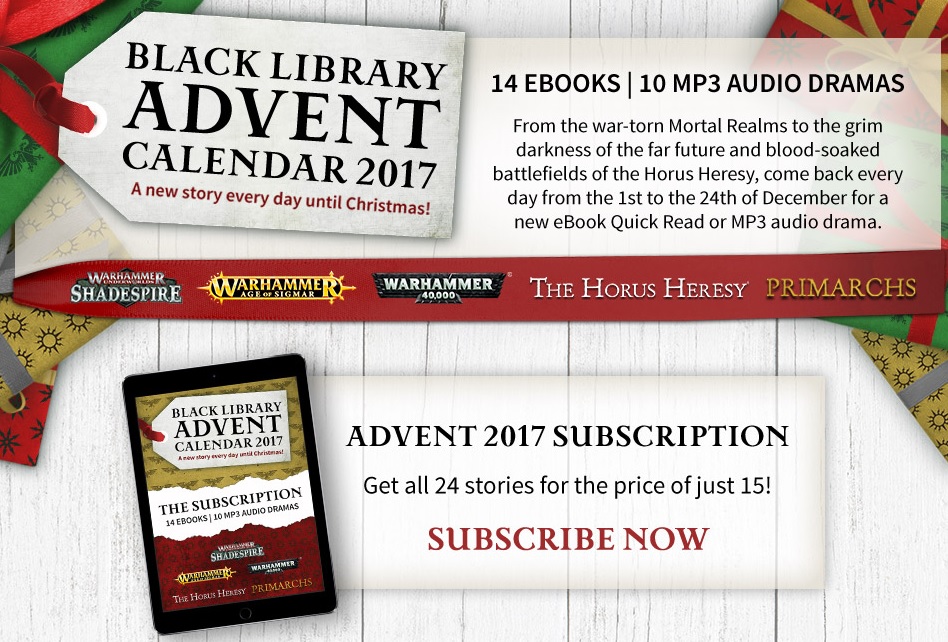 Of course, as everyone knows, it's Hamilcar Bear-Eater's son, Hannibal you really gotta watch out for.