40K: ITC Championship Mission Pack & LVO 2018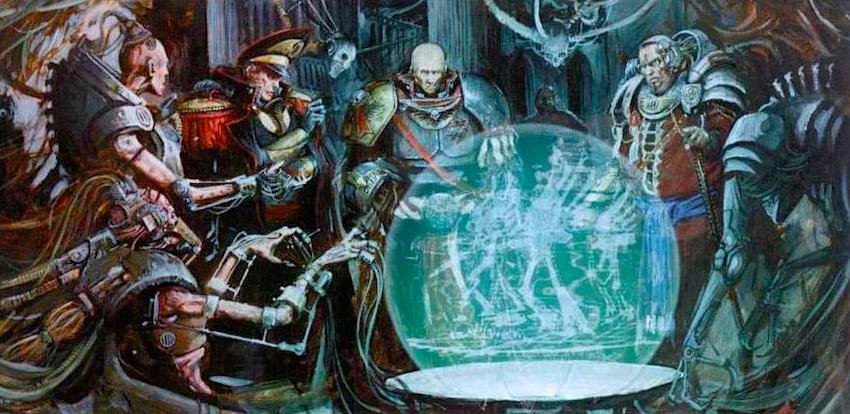 Today we take look at the new ITC Championship Missions for LVO 2018. Bet ready for the new face of competitive play.
If you are planning to play in the 40k championship tournament in Las Vegas this coming January you need to know about the new ITC mission pack and start practicing by playing it as much as possible. The new mission pack was designed as a joint venture drawing from the ITC community, NOVA and GW to help inspire and shape them. If you are familiar with the NOVA missions there are similarities that help a lot to familiarize yourself with the new ITC missions.
The more you play these new missions the more accustomed you'll become with the scoring system and learn how to properly track your score. There are six missions in total, they all follow the same format and are designed specifically for eighth edition. ITC has a scorecard you can use to track your score turn by turn. I am playing in a local league that uses this mission pack and have designed my own scorecard – mine is very simple to use and I'm more than glad to share it publicly. I'm an engineer by trade and crunching numbers is something I do every day. My scorecard also lets you record which unit you select as your Warlord, which relic(s) you use and which characters they are assigned to plus you can also list all the psychic powers you choose.
You can score a lot of points each turn so it's really important to make sure you keep track of every single point you score!
Use the following link to access the new mission pack

++ Mission Format ++
There are a total of six missions. Each mission has a unique primary objective you can score each turn. There are also two more primary objectives, one is to hold an objective each turn and the other is to destroy an enemy unit. If you hold more objectives than your opponent at the end of a turn you score another point. If you destroy more enemy units than your opponent during a turn then you score another point.
You select three secondary objectives from a set that you can also score each turn. The secondary objectives help you to optimize how your army performs by selecting those best suited for your specific build. Some of the secondary objectives are scored by board control while others are scored based upon destroying certain types of enemy units. Each game you roll for the deployment zone and every mission has a fixed number of six turns.

++ Conclusion ++
That's pretty much it in a nut shell… like I said the best thing to do is practice as much as possible. Mastering the scoring system is very important and the more you play the more you'll become astute at it.
I find these missions are very dynamic which equates to having fun. Obviously some armies it's easier to score more points than others but like I said you can still win by selecting the secondary objectives best suited for your particular army to score. Mobility, raw killing power and survivability are all very important aspects to performing well.
So start practicing and have some fun.
Subscribe to our newsletter!
Get Tabletop, RPG & Pop Culture news delivered directly to your inbox.
~What do you think of the missions? Too hot, too cold, or just right?