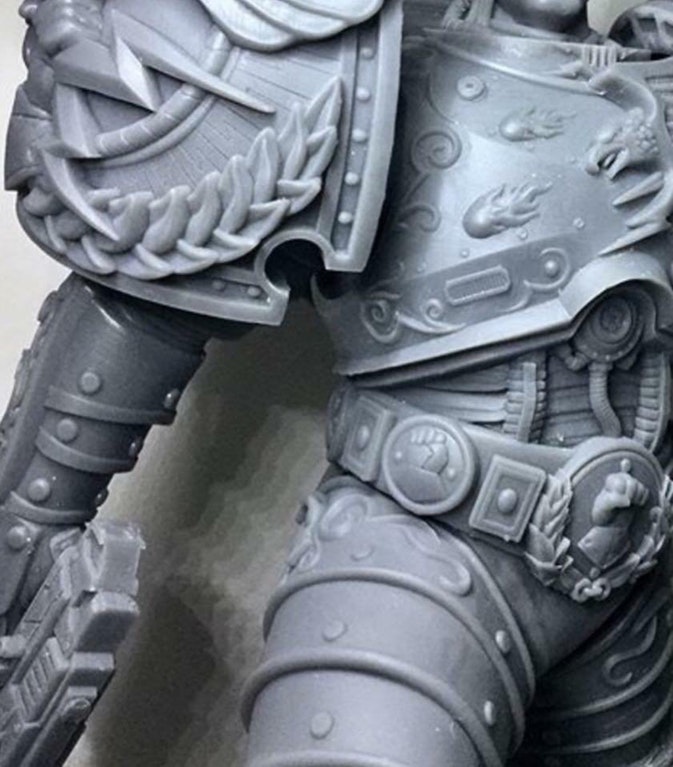 There's a beautiful new model of Rogal Dorn – but it's not what you think…
Sculptor & painter Andrey Demidov has been working on a new sculpt of Rogal Dorn for a couple of months now.
You can see the models progression from digital sculpt to physical model here: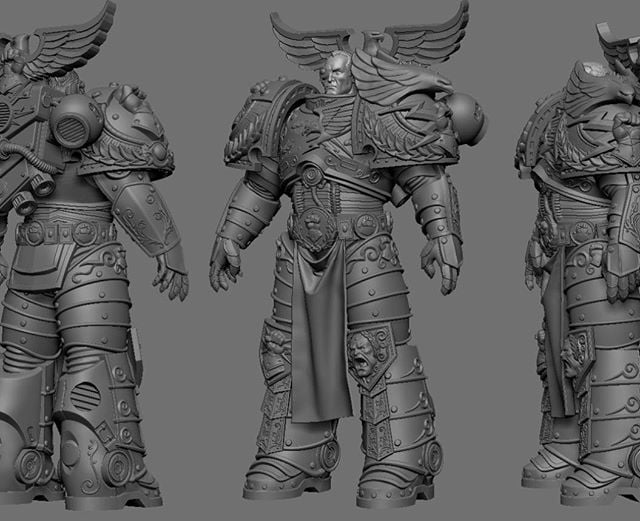 dorn digital sculpt (instagram)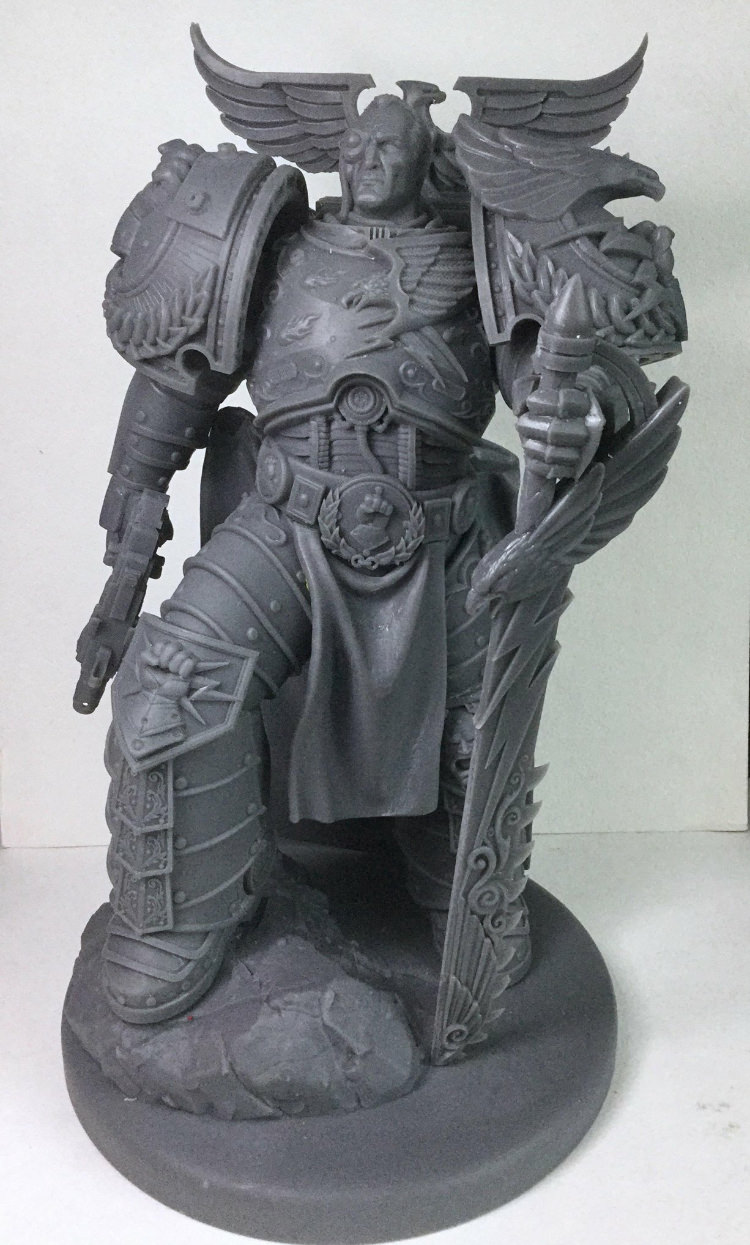 dorn posed and 3d printed (instagram)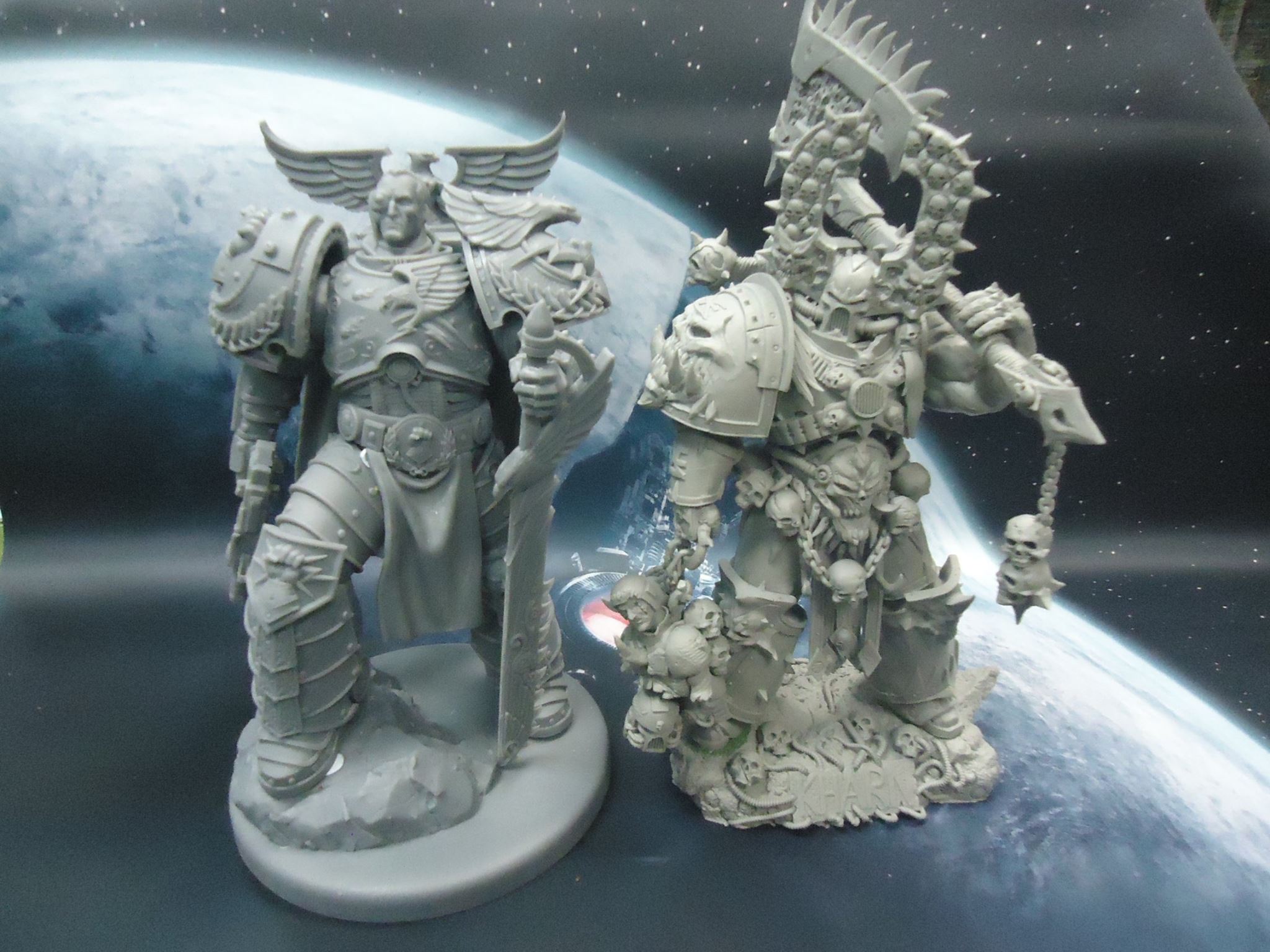 dorn aside previous Kharn the Betrayer project (facebook)
Demidov is an astounding artist and his painting is off the charts. Just go back and look at his Instagram gallery.  The model is inspiring and full of detail.
It's now doing the rounds on Reddit and everywhere else – so just a quick note.
There is ZERO EVIDENCE THIS MODEL HAS ANYTHING TO DO WITH GW.
~So enjoy the beauty and the skill – but let's not put the cart in front of the horse.