Tabletop Podcast Review: December 24th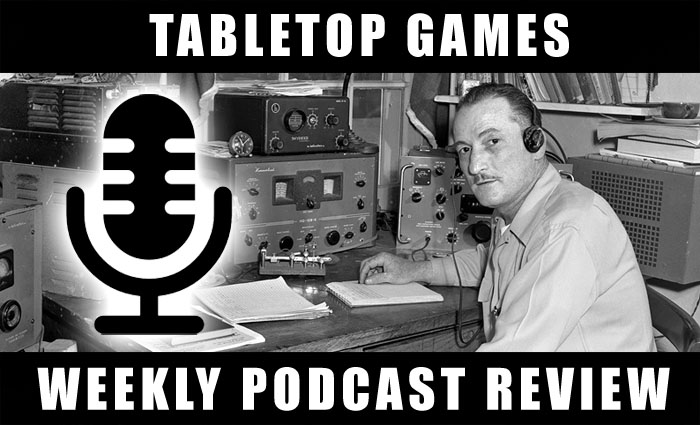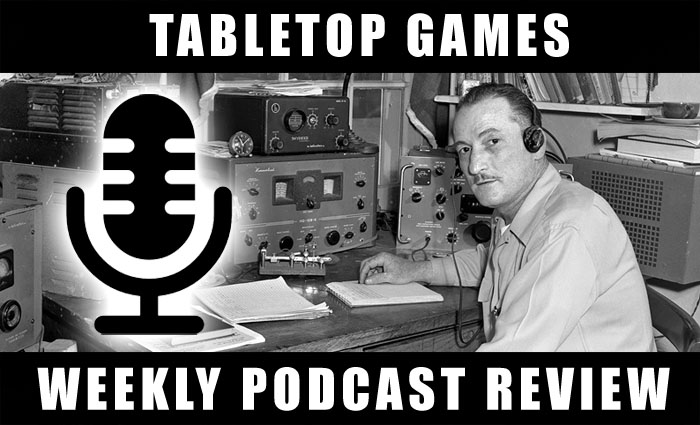 Adam here to wish you happy holidays and for another week of tabletop podcast reviews! Chapter Approved, Year in Review, the holidays, & more!
Hey all, Adam here, from TFG Radio, for this week's reviews! This week we are still seeing see talk about the Blood Angel codex. We are also seeing some Dark Angel codex talk, a look at Chapter Approved, Year in Review, and more! So, let's get on with the reviews!
Chapter Tactics Episode 48 – If you play, or plan on playing, in a competitive environment, then give this a listen. Pablo and guest host Val actually breakdown the numbers of the 2017 ITC season. They do a deep dive into the numbers of the armies being played. They talk about how the armies placed and how many people play which armies. If you are into the number crunching aspect of the meta then this is a must listen.
After Ullanor Episode 12 – This episode the duo begin their coverage of the book, A Thousand Sons.  They go through each chapter with a fine tooth comb and would expand on certain ideas and thoughts that were presented in the book. If you're a fan of either the Thousand Sons, or Space Wolves even, give this a listen. Be warned, it clocks in at over 3 hours.
Allies of Convenience Season 2 Minisode 2 – In another short episode they go back to their international claim. They speak with Joonas Neva, from Finland, about 40K in Finland and their masters tournament, Triad III.
WWPD News From the Front Last Episode – This last episode also spells the shut down of both the website and any podcasts that were on the podcast network. If you were a fan of some of the other podcasts you may want to visit the main page for updates on what they will do and where to find them.
Age of Sigmar Daily – Nice source for daily Age of Sigmar talk
Signals from the Frontline – Always a good listen for new and rumors on 40K
Also Out This Week
40K Radio Episode 25 (40K)
Battlehosts Episode 54 (40K)
Best General Episode 12 (40K)
Subscribe to our newsletter!
Get Tabletop, RPG & Pop Culture news delivered directly to your inbox.
Canhammer Episode 120 (40K)
Chain Attack Episode 79 (Warmachine)
Combatphase Episode 224 (General)
Come the Apocalypse Episode 13 (40K)
Come the Apocalypse Bonus Episode (40K)
Crippled System Episode 222 (Warmachine)
Eye of Horus Episode 115 (30K)
Facehammer Episode 48 (AoS)
Forge the Narrative Episode 220 (40K)
Heroic Intervention Episode 57 (40K)
Honest Wargamer (AoS/40K)
Life After the Cover Save Episode 214 (40K)
Masters of the Forge Episode 107 (40K)
Mayacast Episode 162 (Infinity)
Mynock Squadron Episode 99 (X-Wing)
Pitch Episode 7 (Guildball)
Radio Free Isstvan Episode 84 (30K)
Reanimation Protocols Episode 6 (40K)
Splintermind Episode 40 (40K/Dark Eldar)
Veteran Gamer Reenlisted Episode 21 (40K)
As always, check out our blog, at TFG Radio, and give the podcast a listen. We talk 40K mainly but delve into other game systems. This week its just Adam and John. They talk about the new Chapter Approved, the ins and outs of judging an event, and the upcoming Las Vegas Open!
Have a different opinion? Post in the comments below or email me at [email protected] and let me know!