Tabletop Podcast Review: December 31st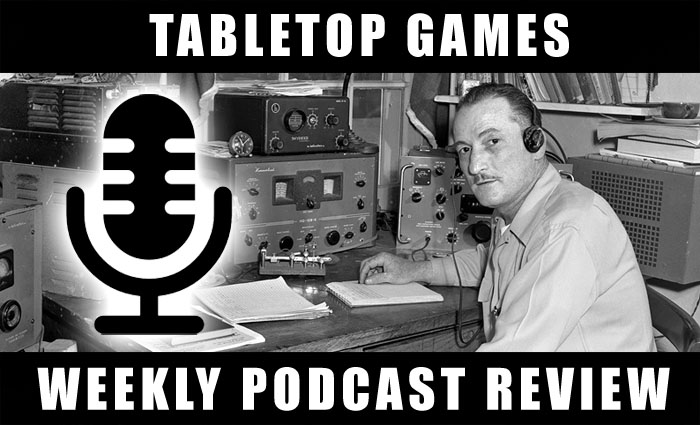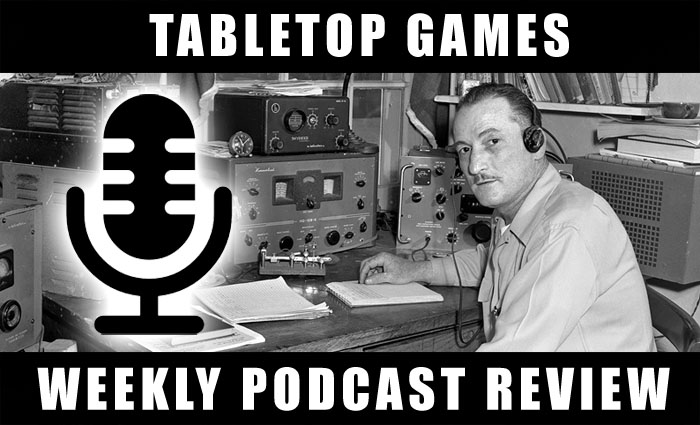 HAPPY NEW YEAR! Adam here  for another week of tabletop podcast reviews! 2017 recaps, Chapter Approved, Las Vegas Open, codex talk & more!
Hey all, Adam here, from TFG Radio, for this week's reviews! A very small number of podcast episode this week due to the end of the year. This week we see talk about the year in review, a look at the latest codexes, the upcoming Las Vegas Open, and more! So, let's get on with the reviews!
Exploding Dice Episode 8 – In this episode the duo continues to give us whatever information they have available about the games that used to be produced by Spartan Games. They mainly ta;k about Dystopian Wars, and how they are splitting up the game, but also discuss the plans that the new studio, Warcradle, are making in regards to the other license they acquired, Wild West Exodus. They also talk about the change in the background may be received by the community, and the status of some of the other game systems. A nice listen as it helps you see the process of a game, or games, being reborn and re-imagined.
Meeples & Miniatures Episode 238 – This episode the lads talk with Annie Norman, the owner of Bad Squiddo Games. They discuss the growth of her business as a distributor, and manufacturer, of female miniatures for fantasy, sci-fi, and historical games. Nice talk about the female miniatures in the hobby, in general, and how her business has grown while just selling female miniatures.
Age of Sigmar Daily – Nice source for daily Age of Sigmar talk
Signals from the Frontline – Always a good listen for new and rumors on 40K
Also Out This Week
Adeptus Terra Episode 40 (40K)
Age of Darkness Episode 69 (30K)
Allies of Convenience Mini-Episode 2 (40K)
Chain Attack S2 Episode 80 (Warmachine)
Chasing the Dragonfather Episode 10 (Warmachine)
Subscribe to our newsletter!
Get Tabletop, RPG & Pop Culture news delivered directly to your inbox.
Eye of Terror Episode 51 (40K)
Flying Monkey Episode 14 (40K)
Garagehammer Episode 183 (AoS)
Honest Wargamer (AoS/40K)
Life After the Cover Save Episode 215 (40K)
Mob Rules Episode 66 (40K)
Mynock Squadron Episode 100 (X-Wing)
Preferred Enemies Episode 164 (40K)
Radio Free Isstvan Special Episode  (30K)
Roll to Seize Episode 42 (40K)
T3 Episode 31 (AoS)
Veteran Gamer Reenlisted Episode 22 (40K)
As always, check out our blog, at TFG Radio, and give the podcast a listen. We talk 40K mainly but delve into other game systems. This week is the Christmas episode! Travis, Adam, and The Prodicer talk about the six month anniversary of 8th edition, Chapter Approved, and Christmas!
Have a different opinion or did I miss one of your favorite podcasts? Post in the comments below or email me at [email protected] and let me know!