Tabletop Spotlight: When I Dream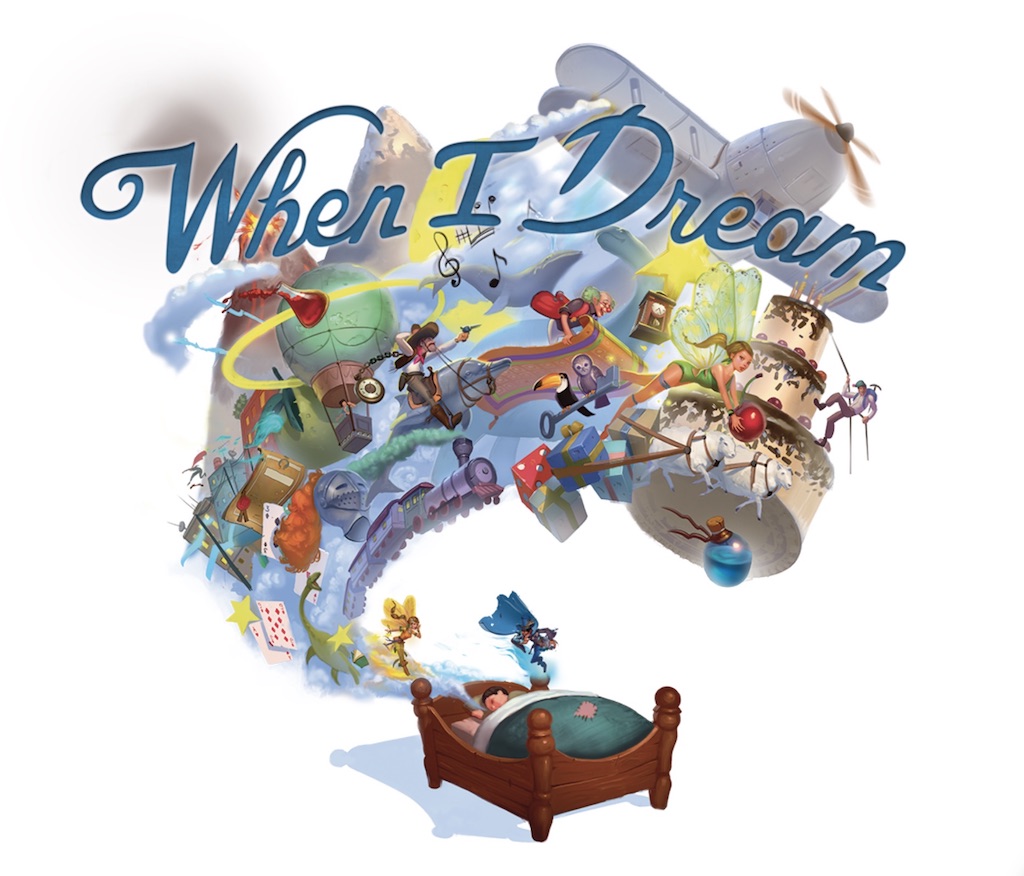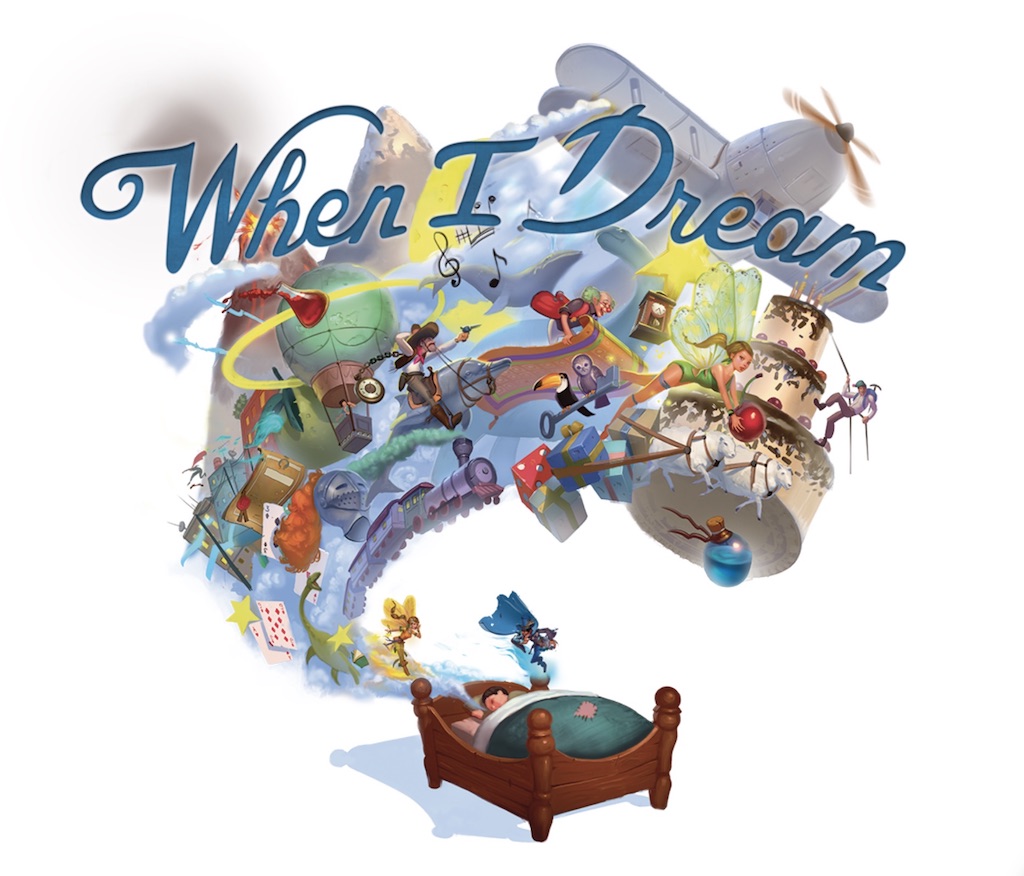 Things get dreamy in the new game under the Tabletop Spotlight – When I Dream!
Our friends at Dragon's Lair Comics & Fantasy brought over a really neat party game that's fun for the whole family – When I Dream:
When I dream is a game where players try to interpret their dreams by listening to the other players and then they have to recall their dreams in a semi-narrative way. It's really clever and colorful. But let me back up a bit. There are a few different roles the players will assume and to really understand this game, you need to know what each role is.
The Dreamer – this is the player who is having the "dream" – they are blindfolded and have to listen to each of the other players. They are the ones that are going to have to make a guess at the picture the others are describing.
The Fairies – These are the players that are trying to get the dreamer to guess what is on the card exactly. They are helpful players.
The Boogeymen – These players that are trying to get the Dreamer to guess wrong. However, they can't just flat-out lie for two reasons 1) if the clue is deemed "improper" then it's a penalty and 2) If you're too obvious the player will know to tune you out!
The Sandman – only one player will be the Sandman. Their job is to try and keep things even between the correct and incorrect guesses.
One other note about the dreamer – they can guess at any time but they aren't allowed to know if their guess was correct or not. They simply guess and keep moving.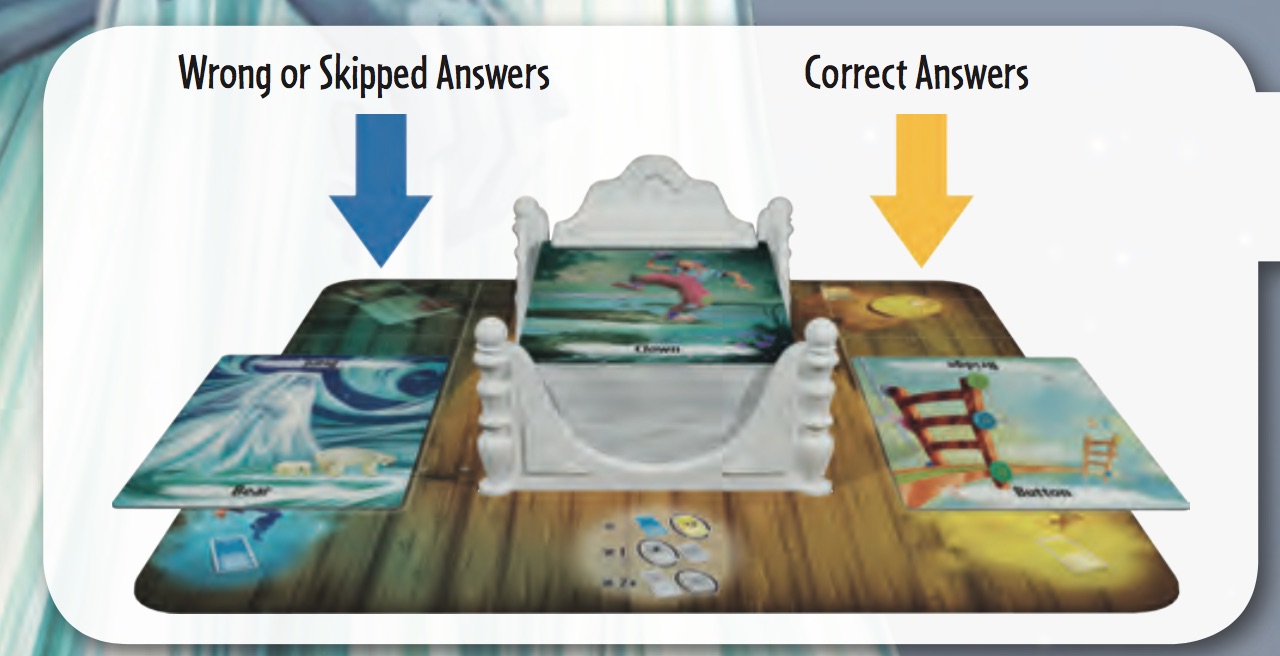 Scoring each rounds is in two parts. The first part is when the Dreamer has to recall their dream. They get points for each element from their dream on the "Correct" side of the board and they get 2 EXTRA points if they recall all the elements of their dream correctly. For everyone else, it depends on the stacks of correct and incorrect answers.
Subscribe to our newsletter!
Get Tabletop, RPG & Pop Culture news delivered directly to your inbox.
Fairies get points based on correct answers, Boogeymen get then for incorrect, and The Sandman gets a points based on how close the decks are. It sounds complicated at first, but after a round it makes a lot more sense. You can actually read the entire rules for the game online HERE.
Overall, When I Dream is a colorful and fun family friendly game that anyone can learn to pick-up and play. It's got a ton of awesome cards and art and each one can be rotated so you'll get lots of replay out of this one. When I Dream is out and in stores now so don't sleep on this one – go check it out!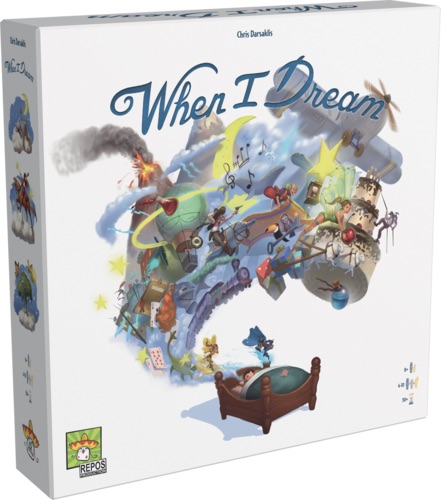 The night has fallen and your mind is floating in the magical world of dreams. But the Dream Spirits want to have some fun tonight! They are giving their best and the dreams become strange and surreal. Become the dreamer, put on your sleeping mask and try to figure out your dream and which spirits are the Naughty ones. Become a good spirit and help the Dreamer by giving him clues about the dream before the naughty spirits mess it up. Close your eyes and dive in!
Sleep tight…