40K Lore: The Kabal of the Dark Eldar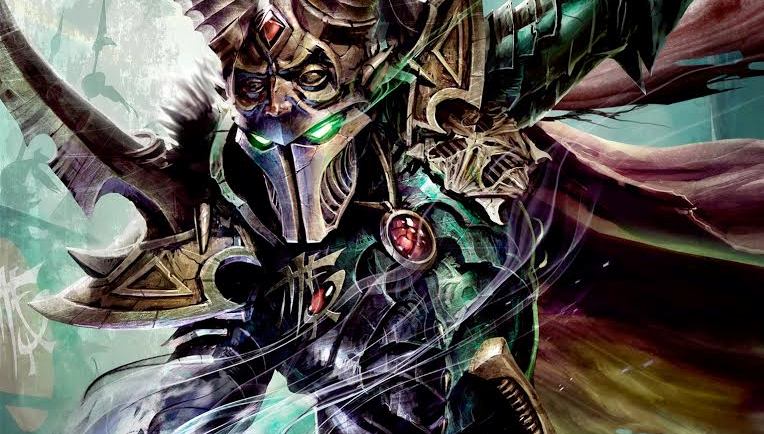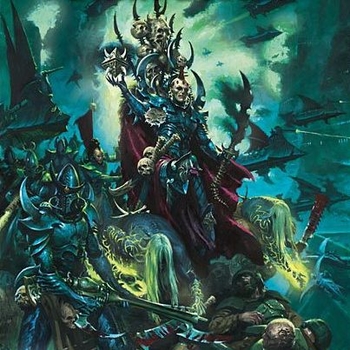 Loremasters – Today we learn the secrets of the Dark Eldar Kabal!
A Kabal is a self-governing socio-economic paramilitary organization. Dark Eldar society is comprised primarily of these Kabals, as well as the Haemonculi Covens, the Incubus sect, and the Wych Cults. These Kabals send out raiding parties through Webway portals in order to collect alien beasts, slaves, and anything else the Kabal may need. The smallest Kabals may consist of hundreds of Dark Eldar, but their territories often consist of scattered hideouts and other secret locations. The largest Kabals contain millions of skilled soldiers.
Archons, the leaders of Kabals, have no real code or law structure to restrict their actions, save for the "Eye for an Eye" philosophy shared by Dark Eldar. Because of this, it is equally likely for Kabals to cooperate in order to achieve a common goal as it is for a Kabal to declare war on another for seemingly no reason.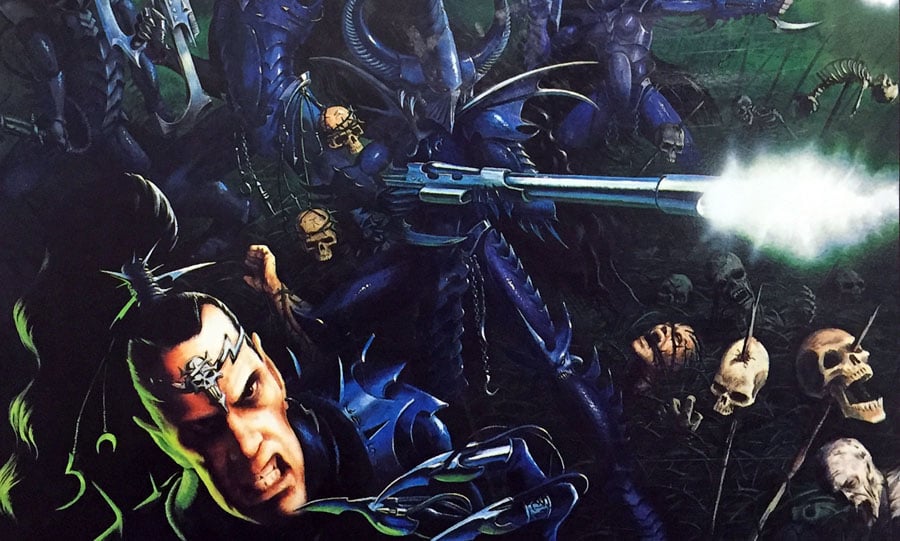 History of the Kabal
Originally, the Dark Eldar society revolved around a small number of noble houses before the Fall and for a time after it. The descendants of these aristocratic houses were a part of the hedonism that ultimately led to the Fall. They ruled from their own province in the central mass of Commorragh, a port established entirely in the Webway that was outside the jurisdiction of the Eldar councils of the time. Elitism was a way of life, and the houses would seek out and kill anyone who threatened their position. They fought for dominance against the Solar Cults and emerged victorious. However, during M32, a Cult called the Black Heart was founded by a slave called Asdrubael Vect. Commorragh had remained as stagnant as it used to be, until Vect's clique planted agents that would make ready for his ascension over the noble houses.
The Kabals became the ruling force in Commorragh after Asdrubael Vect took control of the city, replacing the old aristocracy with Kabalite power. The new system ensured that power would not be inherited but instead taken by force. In many ways, the brutal meritocracy of the Kabals resembles Vect's own rise to power. Many of Commorragh's surviving noble families fashioned themselves into Kabals, but they have not forgiven Vect for usurping their power.
As of M41, some of the greatest Kabals of Commorragh are the Black Heart, Flayed Skull, Obsidian Rose, Poisoned Tongue, Last Hatred, Bloodied Claw, Dying Sun, Falling Moon, The Severed, Iron Thorn, and Broken Sigil.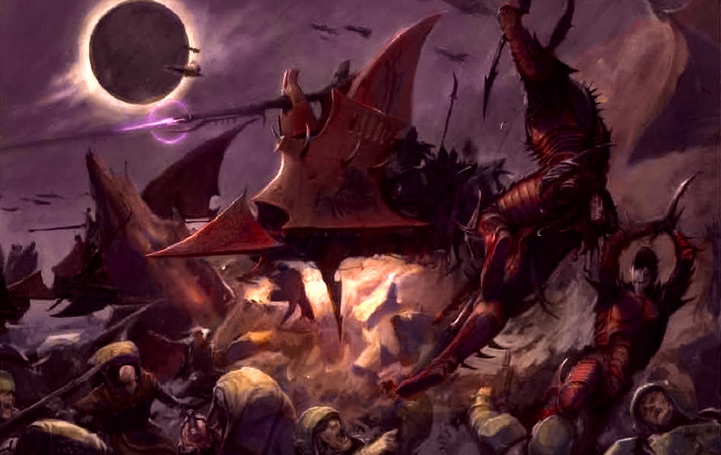 Kabal Command Structure
Positions within a Kabal are quite clearly defined, and anyone overstepping their rights as dictated by their position is seen as attempting to overthrow their superior, usually with fatal consequences. However, even the lowliest of the chain can find security if they manage to become a part of a larger kabal. Killing a Kabalite is to commit hostile action against an entire Kabal.
Competition for membership is rough, as one could expect. Kabals can act with a sense of immortality, for it is rare for an entire Kabal to ever be destroyed completely, and there is a never-ending supply of new aspirants ready to commit to the varied and often violent initiation rites.
It is also not unusual for Kabals to employ different kinds of mercenaries and spies. Many also rely on the Haemonculi Covens for stranger methods of surveillance.
Subscribe to our newsletter!
Get Tabletop, RPG & Pop Culture news delivered directly to your inbox.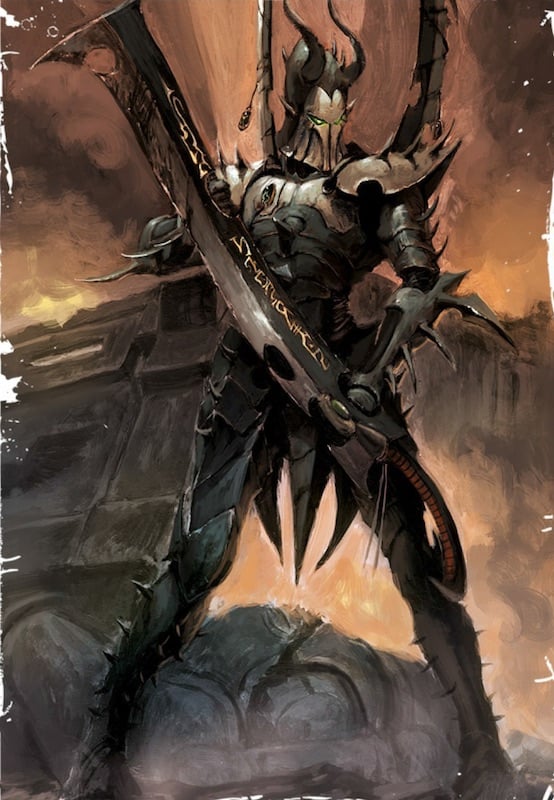 The Covens are also responsible for the extremely important service of regenerating the dead elite of the Kabal after realspace raids. In exchange, the Haemonculus responsible for the healing process will take a permanent portion of the soul from their patient for unknown purpose as well as a significant number of slaves – the currency of Commorragh. For this service to be possible, however, the Haemonculus must to be able to get the corpse in question (though no matter how mangled or broken) back to life in a short amount of time. The revival must happen within a day or so from the battle, which is one reason why Kabals make great efforts to return back quickly from the raid, so that their deceased of high status – barring occasional "accidents" for certain cadavers – will still have another chance at life. This service is typically available only to figures such as Archons, Dracons, Trueborn, and successful Sybarites due to its prohibitive cost and high demand.
The chain of command for a standard Kabal is: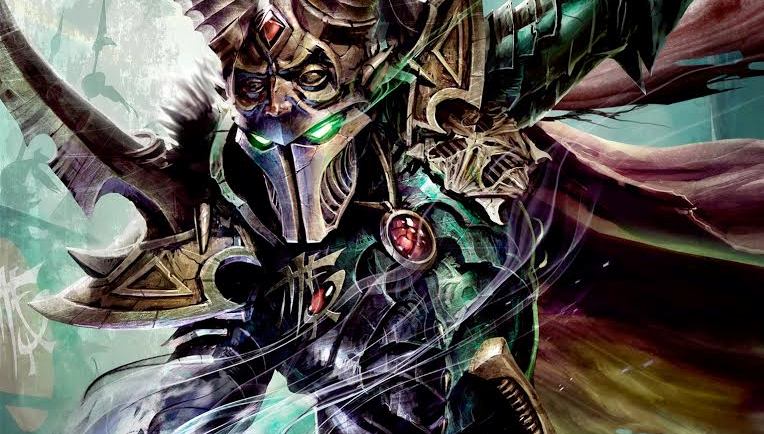 Learn More about the Dark Eldar at the Lexicanum!