GW: Pre-Orders January 27 "Pricing & Links"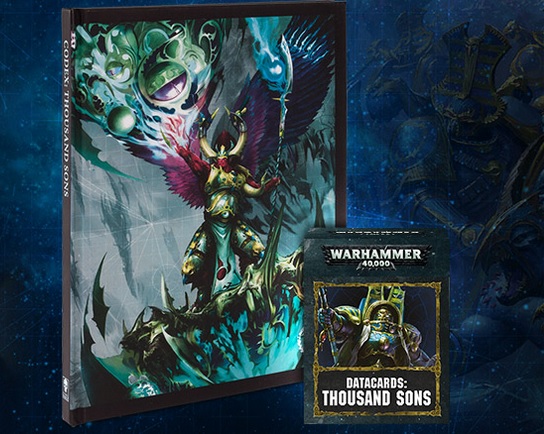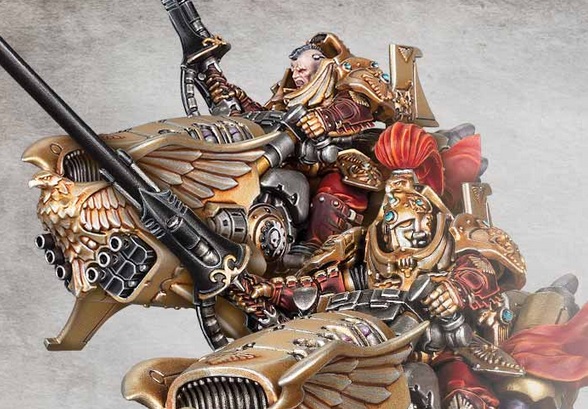 Jetbikes and the Thousands Sons ride into GW's Pre-order shop!
via Games Workshop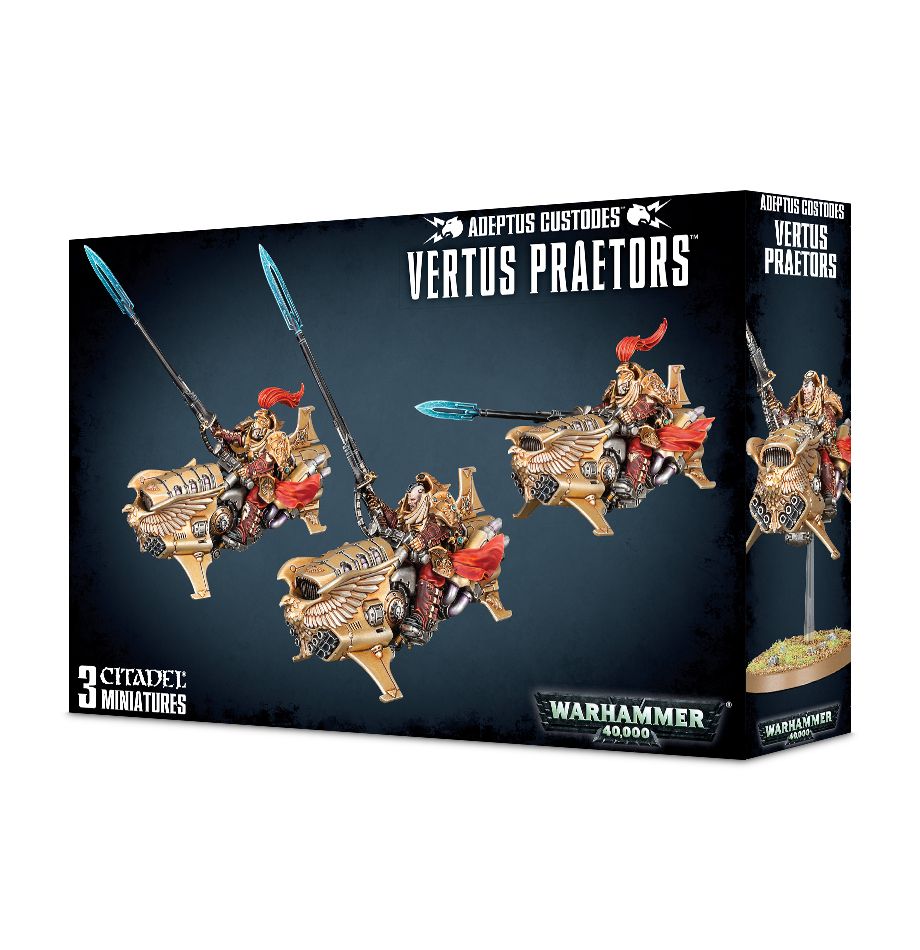 Squads of Vertus Praetors swoop into battle astride powerful Dawneagle jetbikes. Veteran warriors who have seen conflict on a hundred worlds, these Custodians know the true value of speed: not simply to bring the enemy to bear, but to direct their might precisely where and when it is needed most. Wherever they see their comrades hardest pressed, there the Vertus Praetors strike like golden lightning to bolster them. They scream across the battlefield, rapidly outflanking and encircling the heaviest enemy vehicles – even enemy aircraft are not safe, for by combining their fire Vertus Praetors are able to weave airborne webs of flakk into which hurtling enemy craft slam with terminal results.
This multi-part plastic kit contains the components necessary to assemble a squad of 3 Vertus Praetors. Astride their Dawneagle jetbikes, they wear somewhat less bulky armour than the other Adeptus Custodes warriors, in order to maintain lightness – while they are still protected by auramite chest plates, shoulder pads and helmets, they wear woven trousers, boots and robes. The armour that they do wear is covered in finely sculpted sigils of the Emperor, with Imperial eagles, lightning bolts, gemstones and filigree adorning every surface, with the jetbikes they pilot featuring similar details on the aggressively-shaped cowling. The Praetors carry interceptor lances and misericordia, while the Dawneagle jetbikes are armed with a choice of hurricane bolters or salvo launcher – whichever you choose, they're visible at the front of the vehicle, with the engine and weapon feeds visible in gaps in the cowling. The controls feature a large screen, with plenty of dials and buttons. The kit can also make a Shield-Captain, who is distinguished by his bare head.
This kit comes as 111 components, and is supplied with 3 Citadel 75mm Oval stands, with flying stems.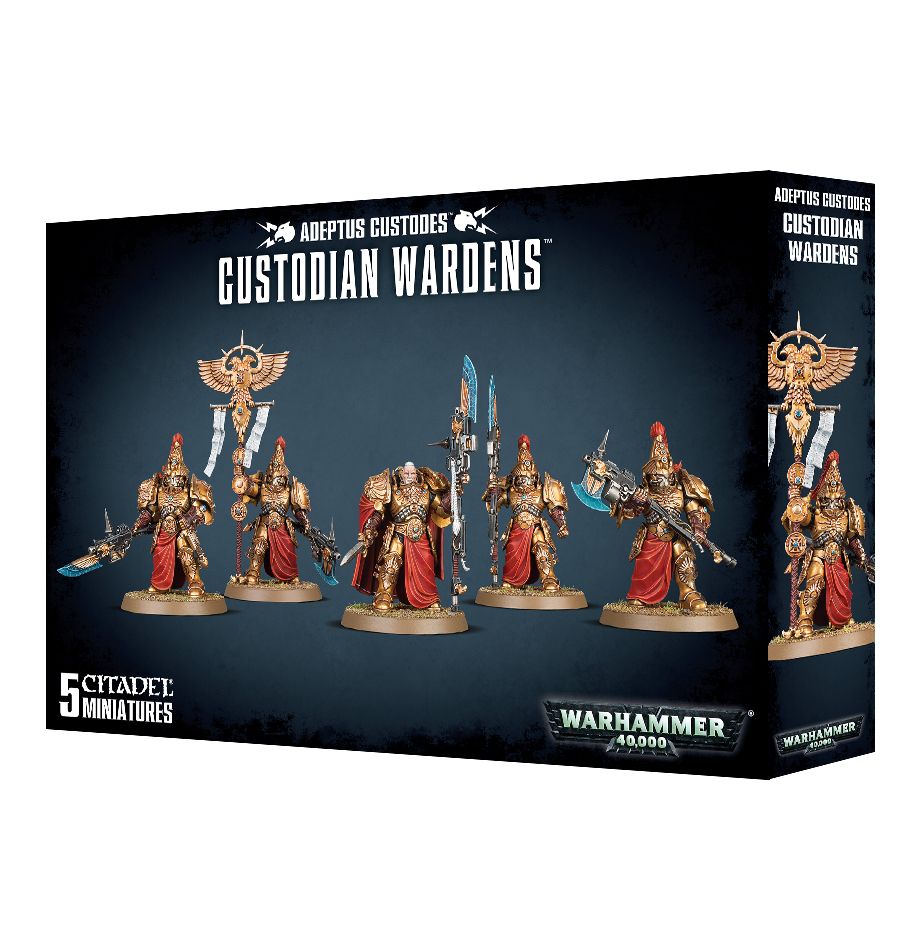 Custodian Wardens are known amongst their comrades as level-headed and endlessly patient watchmen. Upon accepting the robes that mark their station they swear binding oaths to fight as immovable sentinels, a living fortress of auramite and sinew that no foe will ever breach. Each Warden's oaths are personal, written by the Custodian himself after a full year's contemplation in meditation upon the precipitous ledges of the Gallowtower. To break these vows would be worse than death to these warriors, and their determination to uphold them bolsters their already formidable wills to something of truly frightening intensity.
This multi-part plastic kit contains the components necessary to assemble a squad of 5 Custodian Wardens. Easily recognised by the ceremonial robes they wear over their auramite armour, they're typically splendid to behold – as with all Adeptus Custodes, every surface of their armour is absolutely covered in beautiful sculpted details, with gemstones, eagles, lightning bolts and filigree wherever you look. Each is armed with a choice of either guardian spear or castellan axe, with 5 of each supplied in the kit. The helmets, helmet plumes and thigh plates in the kit are interchangeable, allowing your Wardens to be unique.
The kit can optionally build a Shield-Captain, who has a choice of 2 bare heads, a unique chest plate, unique shoulder pads and his own set of ceremonial robes – he is armed with the choice of castellan axe and guardian spear, and holds a misericordia. As well as this, 1 model can be assembled as a Vexilus Praetor – along with the standard weapon choices he carries a splendid ornate Vexilla.
This kit comes as 78 components, and is supplied with 5 Citadel 40mm Round bases.
Subscribe to our newsletter!
Get Tabletop, RPG & Pop Culture news delivered directly to your inbox.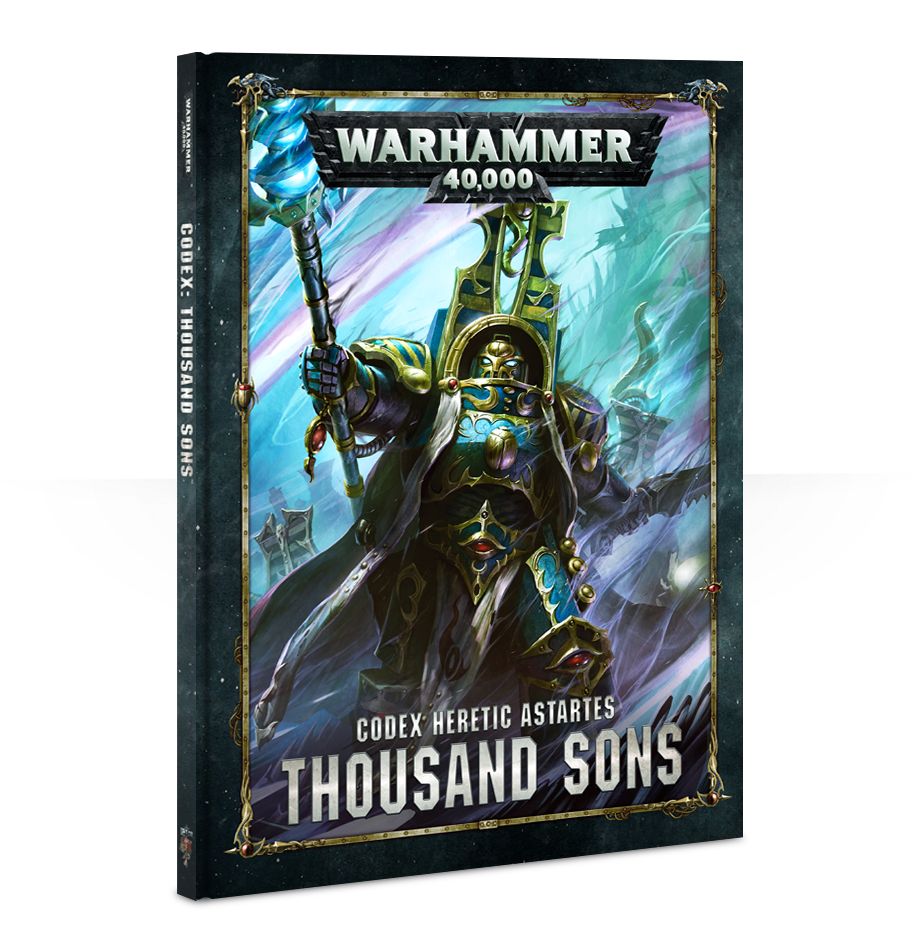 Wreathed in warpfire and imbued with boundless empyric energy, the Thousand Sons are the favoured mortal servants of Tzeentch, the Weaver of Destinies. What soul remains in these Heretic Astartes is consumed by a desire to see the Imperium burn. An aura of maddening flux radiates from the psychic core of the Traitor Legion, twisting hope into despair. As their warp presence flares ever brighter, time shifts unnaturally, stretching seconds into seeming eternities and crushing seconds into fleeting moments.The only anchors to reality that remain are the racing heartbeats of the fearful and the incessant pounding of Rubric Marines advancing in perfect unison. Whole swathes of realspace are left burning in the Thousand Sons' wake, yet each battle is but a single step in a larger plan, a lone ripple in the corrupted stream of fate.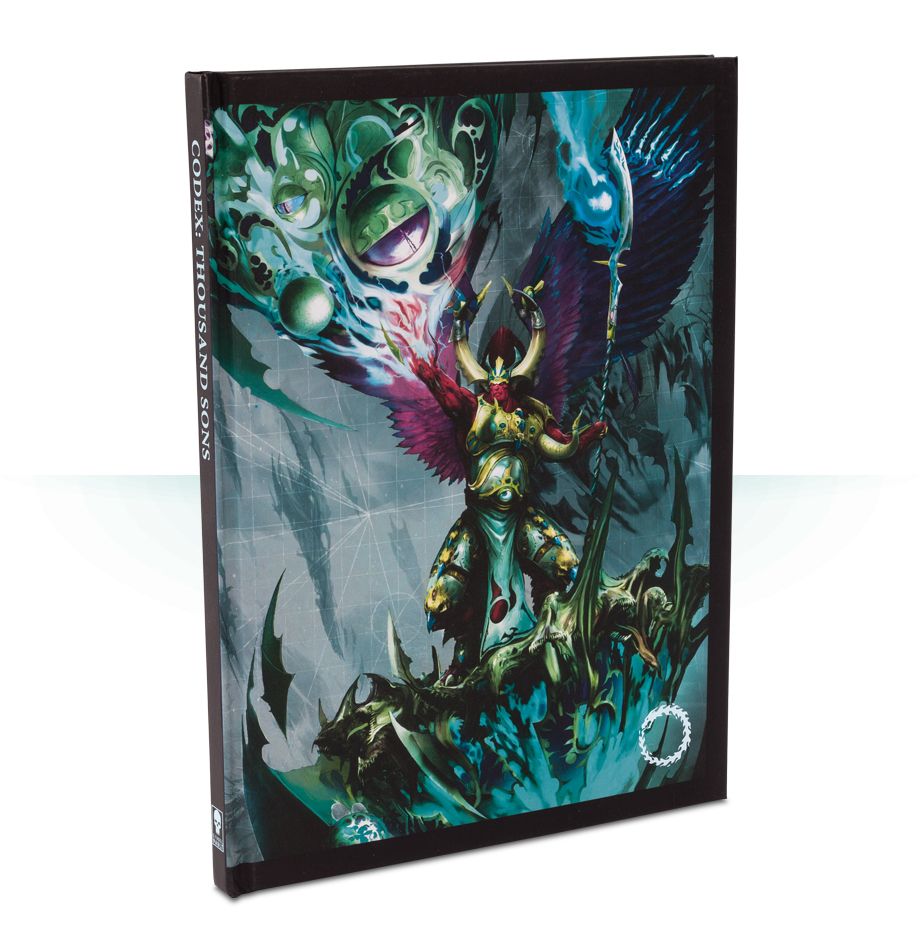 Available while stocks last, this Collector's Edition of Codex: Thousand Sons is complete and unabridged, and features a soft touch cover with new artwork on the front and back, black page edges, a black ribbon marker and the original Codex cover art on the first page.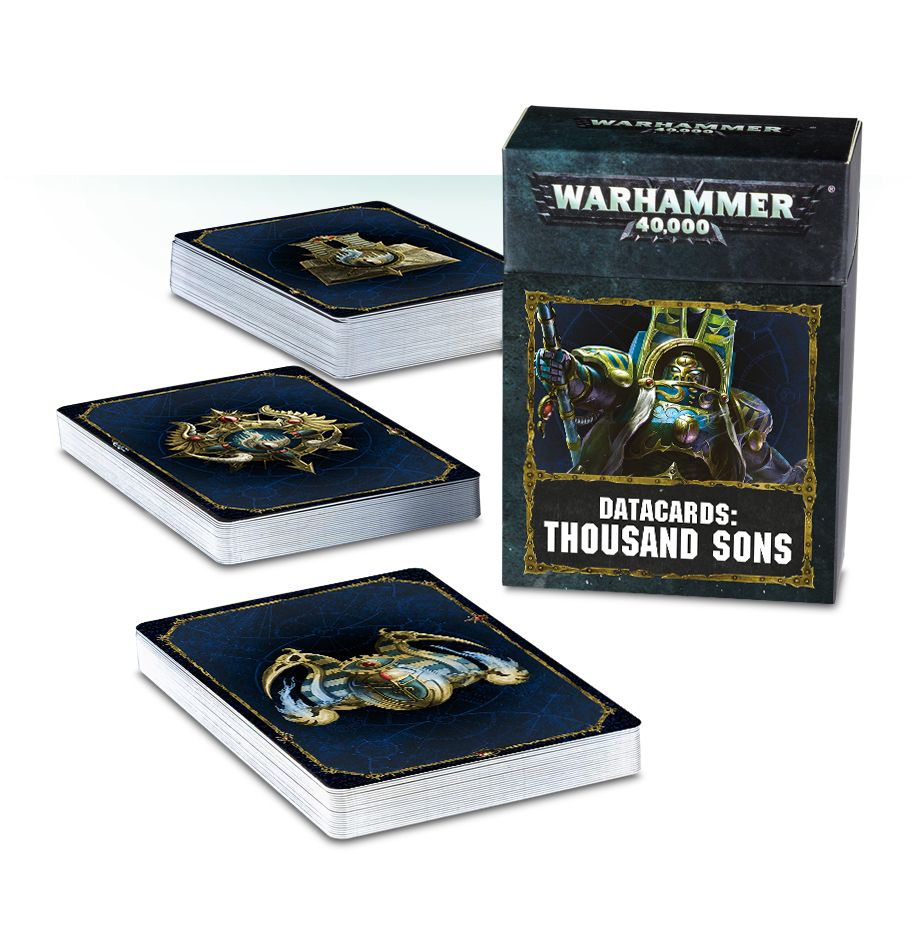 The Thousand Sons are next! Prepare for Magnus…the Crimson King!