Mynock Podcast: Ghost Meta has Arrived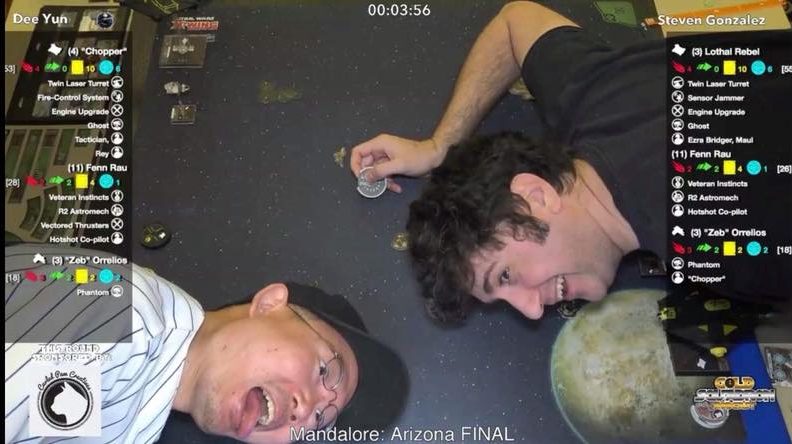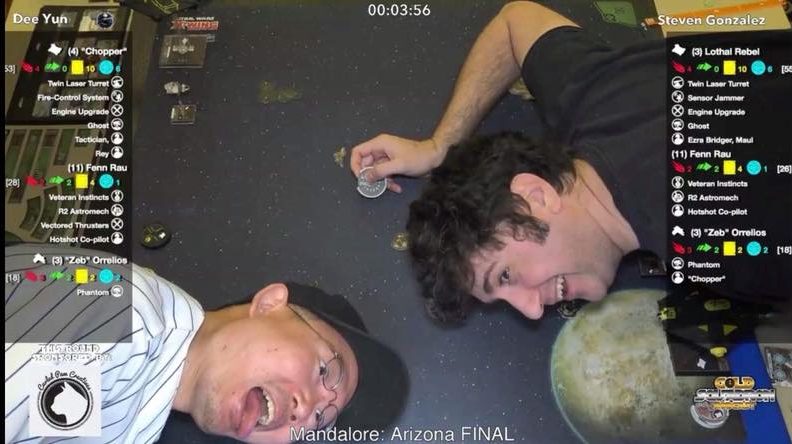 X-Wing Pilots: all wings report in! Farmer and Dee return from travels to report on their respective weekend events.
Welcome to the Mynock Podcast CIV
An exhausted Ryan and Dee discuss their various successes over the weekend and give a rough overview of the current metaand the rise of The Ghost. Expect a more competent episode next week.
[00:00:00] Intros
[00:12:00] Krayt Cup III Overview
[00:42:00] Glendale AZ System Open
FLY BETTER!
Check out our Patreon!
Hosts:
Ryan Farmer
Dee Yun

Episode Archives
Mynock Squadron Facebook group
Direman webcomics
Fly Better! And hit us with your comments below.
Subscribe to our newsletter!
Get Tabletop, RPG & Pop Culture news delivered directly to your inbox.