RPG: Classic Game Gets Stellar Rerelease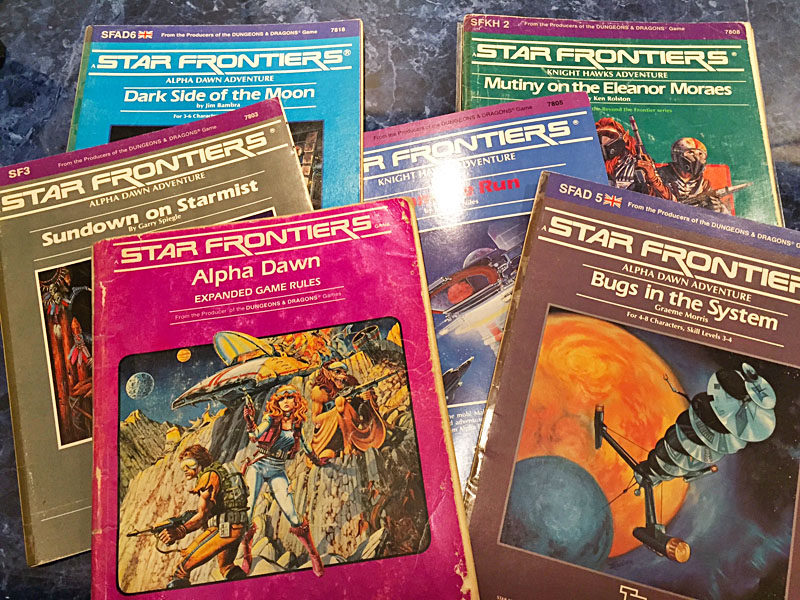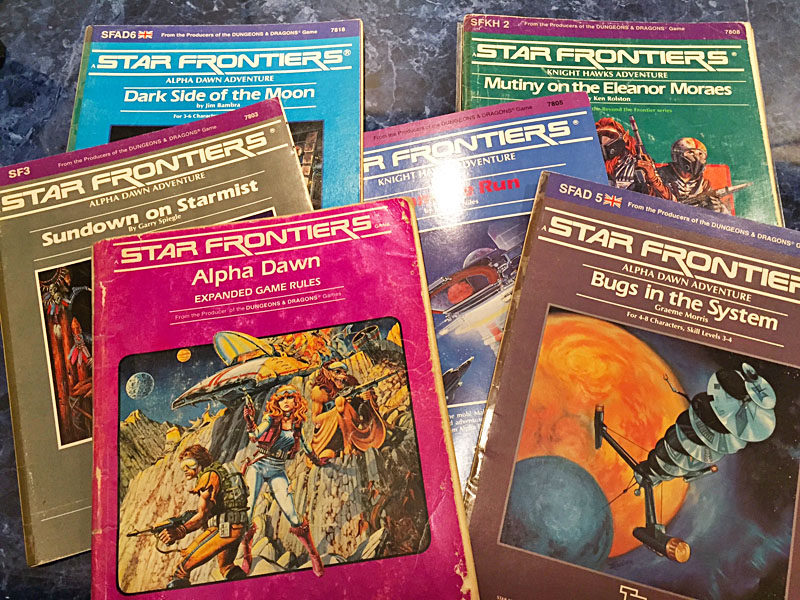 Star Frontiers steps out of the past and onto the DM's Guild. Check it out.
Star Frontiers was TSR's original science-fiction RPG. Inspired by Flash Gordon, and all the other usual suspects, Star Frontiers brought players out of the dungeons and into the stars. Using a 2d10 system, Star Frontiers pushed new grounds for the nascent TSR.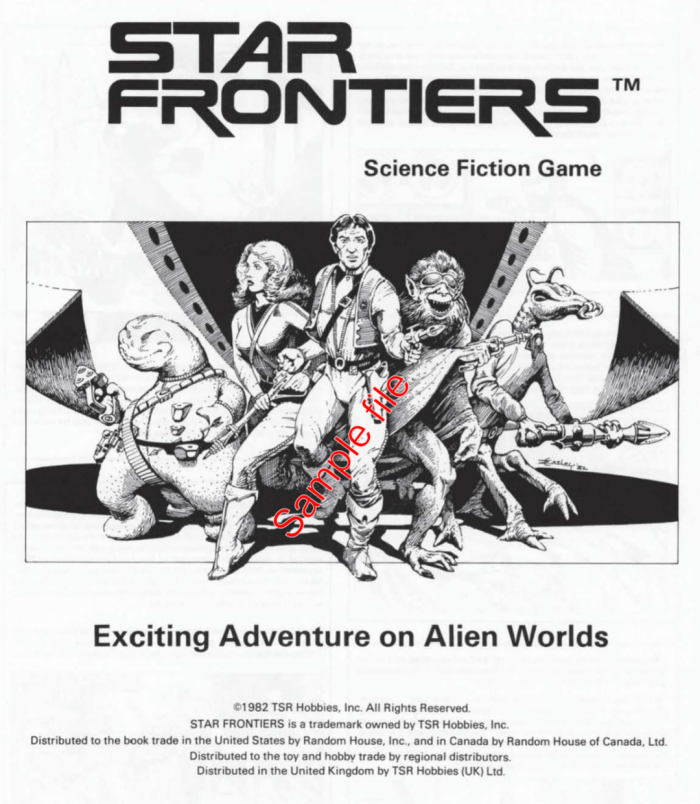 And now you can pick up the original boxed set on the DM's Guild as part of their print on demand option for classic releases. Much like you can pick up a printed version of Keep on the Borderlands, you can now grab Alpha Dawn–the boxed set–as either a pdf, soft cover book, or hardcover of that's your preference. This game is amazing, pulp science fiction, alien adventures, all the stuff you'd want from a game called Star Frontiers.
via The DMs Guild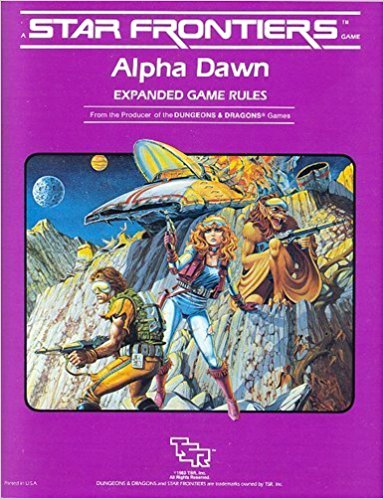 Alpha Dawn… stage one of the Star Frontiers science fiction game system. A great way to enter the world of science fiction role playing. These Basic Rules teach you how to create characters, move and fight on the game map, and how to create adventures of your own. The included adventure, Crash on Volturnus, is simple enough for both beginning players and referees.
Stage two… expanded rules and much more! Picture the world-famous Dungeons & Dragons game. Now imagine this same excitement in a science fiction setting. You'll find our Expanded Rules add that kind of challenge, detail, and opportunity for victory. Don't miss Star Frontiers Knight Hawks exciting board game and role-playing expansion rules to Star Frontiers Alpha Dawn game.
Everything you need: This set includes the Basic Rule Book, the Expanded Rule Book, the Crash on Volturnus Adventure Module, printable full-color map, printable counters. Two d10 dice not included.
This game requires no gameboard because the action tales place in the player's imagination with plantery adventures in alien worlds as the main event.
Ideal for 3 or more beginning to intermediate players, ages 10 and up.
Subscribe to our newsletter!
Get Tabletop, RPG & Pop Culture news delivered directly to your inbox.
Note on the print on demand edition:
This version of the book has all of the elements of the box set into a single volume book.
Star Frontiers is ALIVE? DIIIVE!