Tabletop Podcast Review: January 7th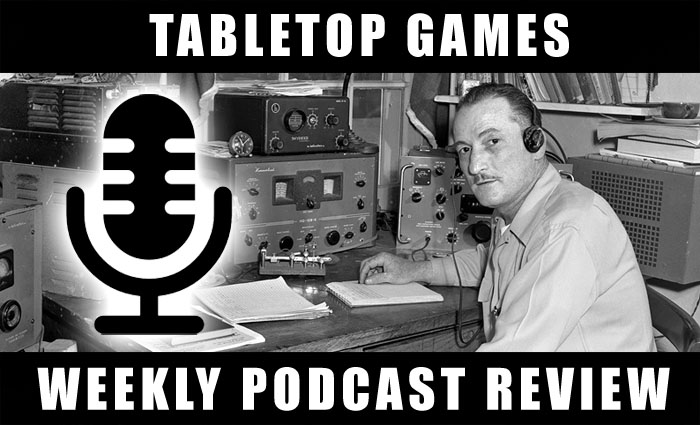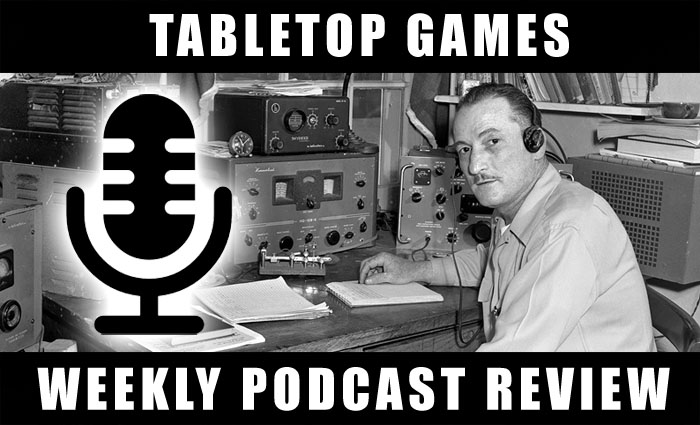 Adam here to wish you a welcome to the new year and for another week of tabletop podcast reviews! More year in review, a new year, new codex, & more!
Hey all, Adam here, from TFG Radio, for this week's reviews! This week we are still seeing see talk about the year 2017 in review, talk about the new Daemon Codex for 40K, new announcements, and more! So, let's get on with the reviews!
Combined Arms Podcast Episode 9 – review of the new game from Privateer Press, Company of Iron. It is a even smaller skirmish game and the guys give it a look. If you are interested in Warmachine or Hordes, but don't want to make the big plunge, you should listen to this and see if it is worth it. They go over the contents, how it plays, and how similar, or dissimilar, to the main game it is. This is also helpful for veteran gamers that are looking to change things up.
Forge the Narrative Episode 221 – A first look at the new Daemons codex for Warhammer 40,000
Combatphase Episode 224.5 – Bonus episode with an interview with David Guymer
Age of Sigmar Daily – Nice source for daily Age of Sigmar talk
Signals from the Frontline – Always a good listen for new and rumors on 40K
Also Out This Week
40K Badcast Episode 23 (40K)
Age of Darkness Campaign Episode 6 (30K)
Allies of Convenience Season 2 Minisode 4 (40K)
Battlehosts Episode 55 (40K)
Subscribe to our newsletter!
Get Tabletop, RPG & Pop Culture news delivered directly to your inbox.
Best General Episode 13 (40K)
Canhammer Episode 121 (40K)
Chain Attack Season 2 Episode 81 (Warmachine)
Crippled System Episode 223 (Warmachine)
Flying Monkeys Podcast Episode 15 (40K)
Heroic Intervention Episode 58 (40K)
Honest Wargamer (AoS/40K)
Imperial Truth Episode 82 (30K)
Independent Characters Episode 166 (40K)
Long War Episode 132 (40K)
Mayacast Episode 163 (Infinity)
Mortal Realms Episode 20 (AoS)
ngc40K Episode 35 (40K)
Pitch Episode 8 (Guildball)
Sons of Heresy Season 2 Episode 2 (30K)
Splintermind Episode 41 (40K/Dark Eldar)
As always, check out our blog, at TFG Radio, and give the podcast a listen. We talk 40K mainly but delve into other game systems. This week we have Danny, John, and Adam. That's three of the six 40K judges for this year's Las Vegas Open! They talk about a couple of Space Wolves lists, the possible death of rules abuse by players, and go over what happens when you concede, or are tabled, when playing the Las Vegas Open 40K Champions missions. Have a listen!
Have a different opinion? Post in the comments below or email me at [email protected] and let me know!