Tabletop Spotlight: Competition Kitchen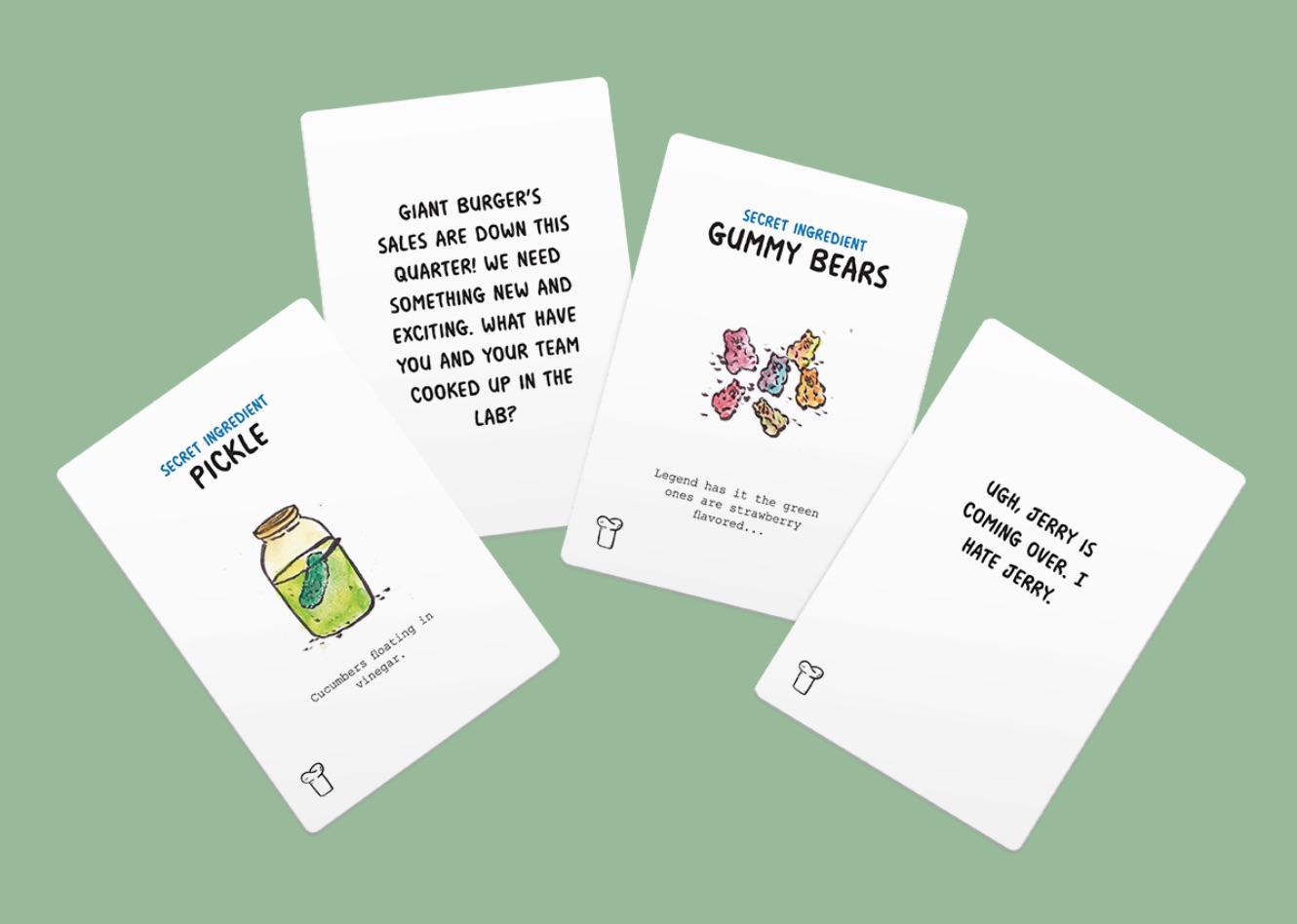 Do you have what it takes to win in the Competition Kitchen!?
I hope you're not hungry because if you are then Competition Kitchen is going to make it worse. Our friends at Dragon's Lair came over to show it off and we had to take a break after filming so I could get a bite to eat.
If you could some how mash up a game like Apples-to-Apples or Cards Against Humanity (minus all the dirty jokes) and one of those cooking challenge shows then you'd pretty much have Competition Kitchen. The concept is simple. Players have to create a dish using 4 cards: a protein, a a veggie, a flavor and a secret ingredient. The twist is that you are also dealt a "theme" for the dish. You've got to come up with how you're going to prep, cook, plate and serve the dish and why it fits in the theme.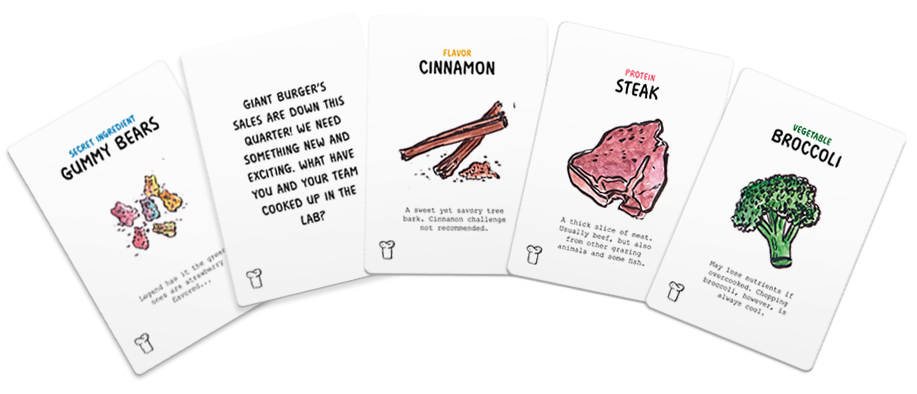 Now, if you're a natural in the Kitchen, this should come pretty easy for you. But the truth is that anyone can come up with a dish if they are creative enough – and it's all subjective anyways! If you can convince the player who's the judge for the round that your dish is the best, then you'll win. You could make your dish as silly as possible, or you could quote something direct from a Michelin Star winning restaurant – if the judge thinks it should win, then you'll get the point for the round.
Competition Kitchen is fun for the whole family. It doesn't matter if you're a couch potato that enjoys cooking challenge shows or a classically trained chef, it's all about the creativity you show with your food!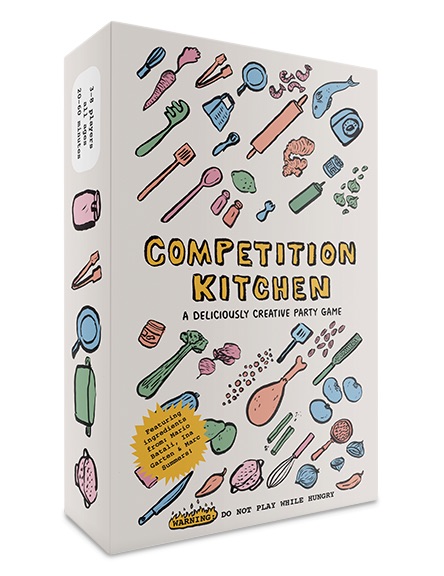 You play as a chef who gathers ingredients from different decks, chooses which ones to keep, and describes how you prepare, cook, and plate your dish. Every round there's a new judge that issues the challenge, unveils a secret ingredient, and chooses the winner. Whoever wins the most challenges is the champion of Competition Kitchen!
Warning: Don't Play While Hungry!
Subscribe to our newsletter!
Get Tabletop, RPG & Pop Culture news delivered directly to your inbox.