Toyland: 'Batman Hush' Figure Available From Prime 1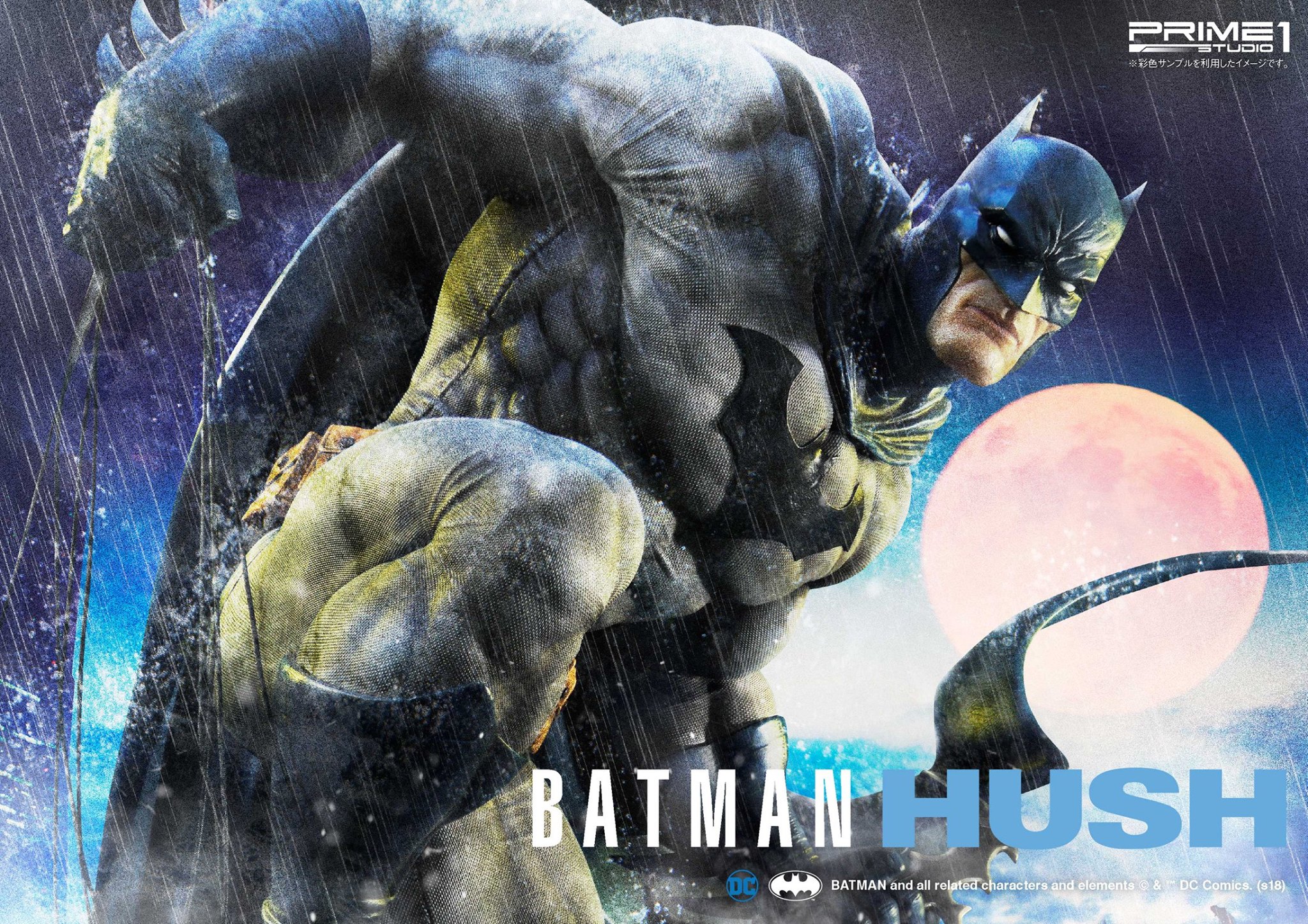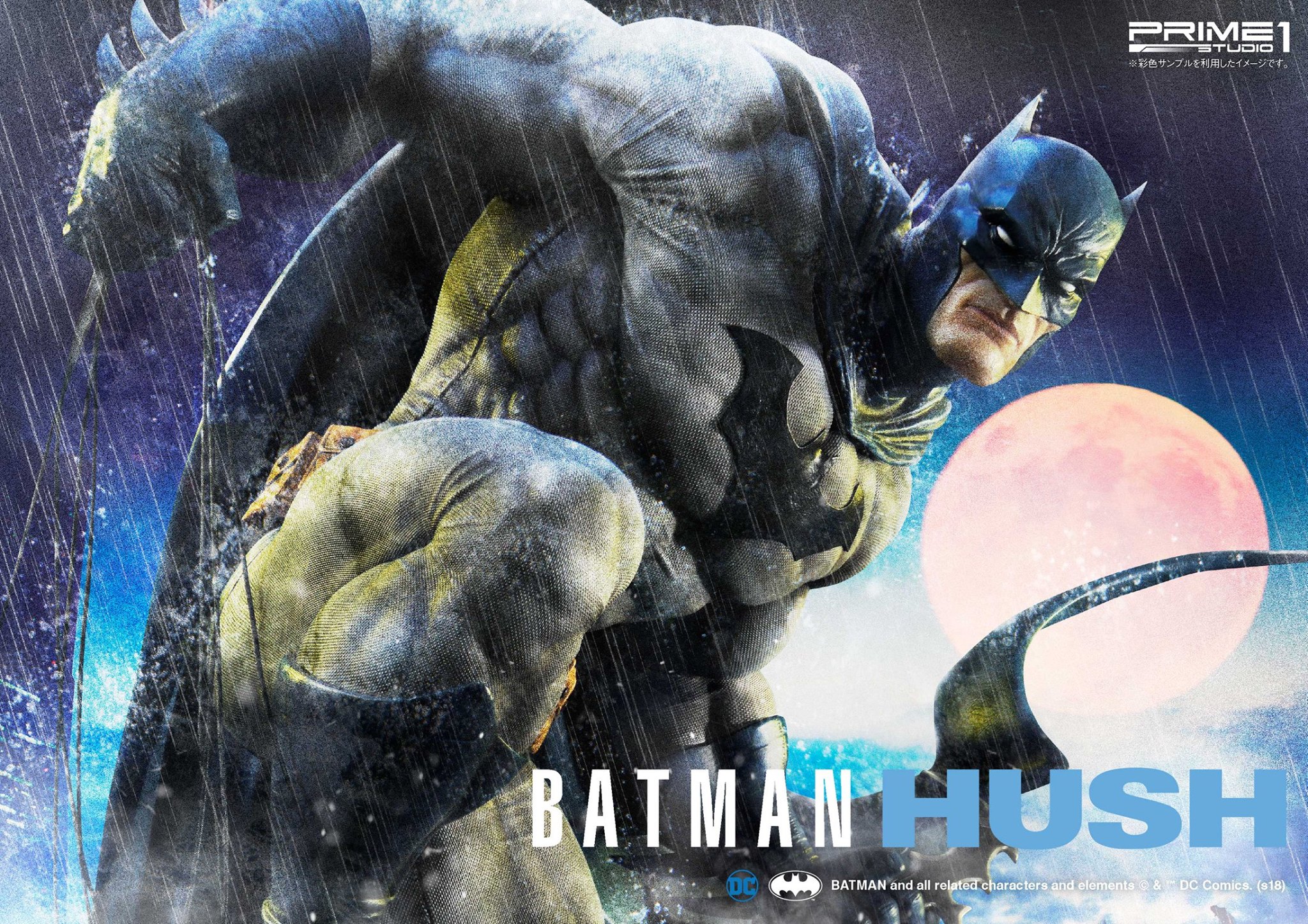 "I made a promise on the grave of my parents to rid this city of the evil that took their lives."
"By day, I am Bruce Wayne, billionaire philanthropist. At night, criminals, a cowardly and superstitious lot, call me… Batman."
Prime 1 Studio is proud to present the first product of MMDCBH-01: Batman from "Batman: Hush". Batman: Hush is a 2002-2003 comic book story arc that published in the Batman monthly series. The story depicts a mysterious stalker, head wrapped in bandages, called Hush, who seems intent on sabotaging Batman from afar, and utilizes many guest appearances by Batman villains. Inspired by the art of Jim Lee, Batman measure approximately 24 inches tall. It is a must have for all Batman: Hush fans.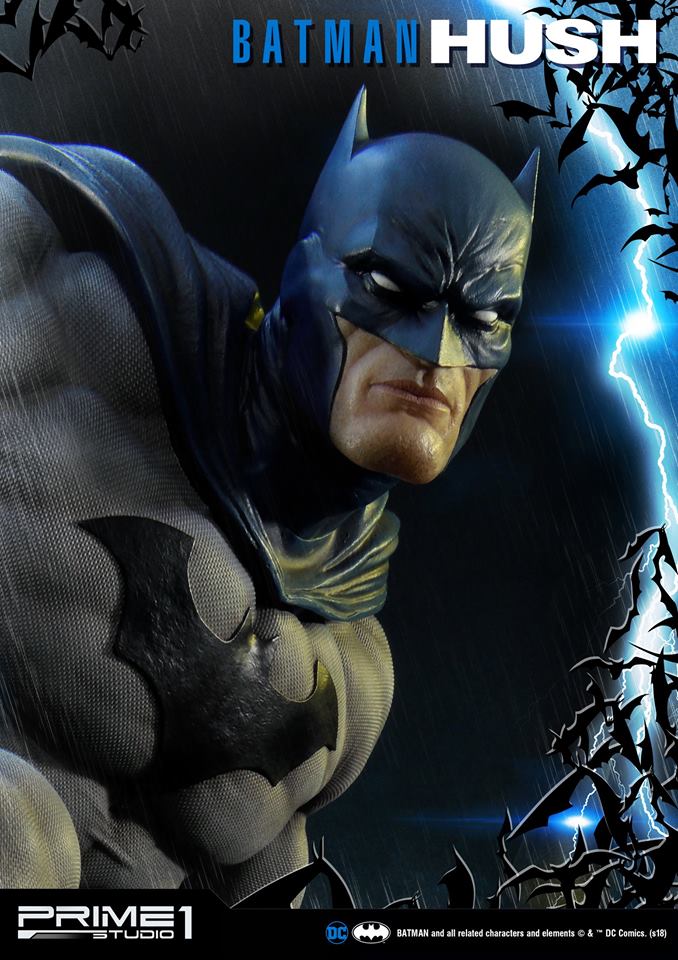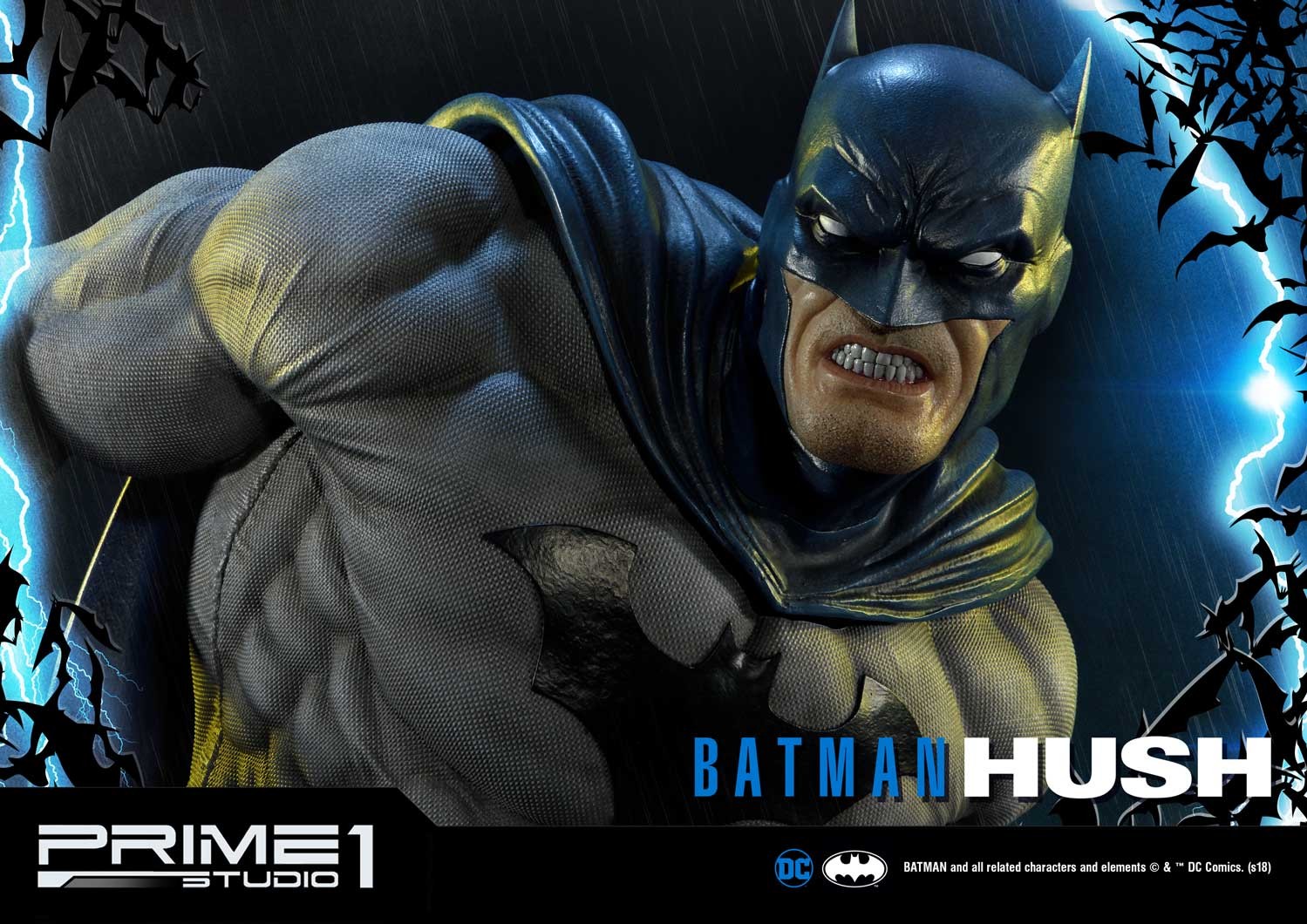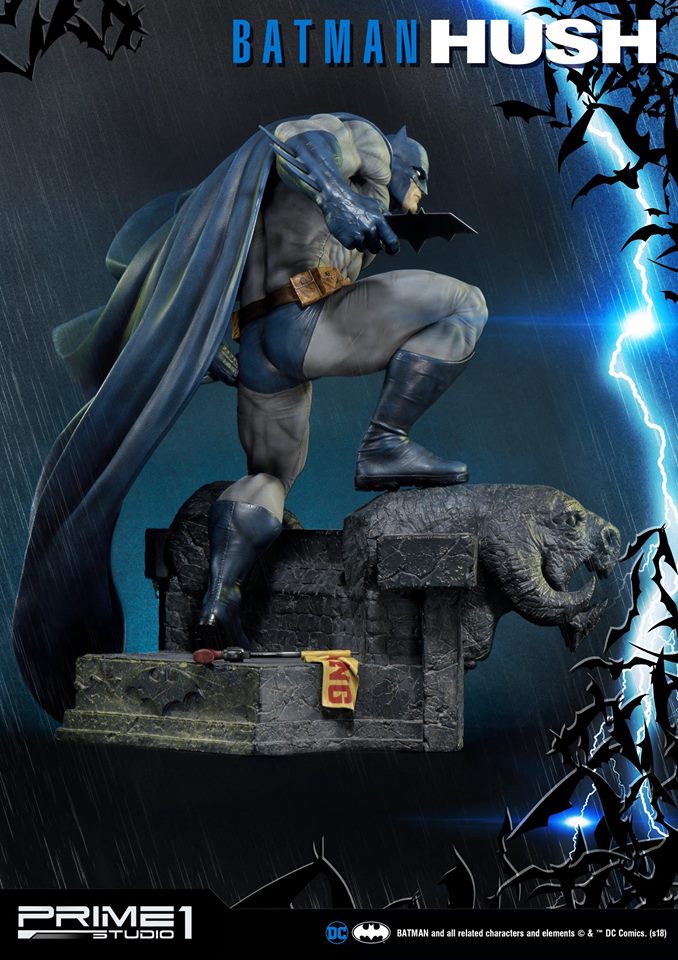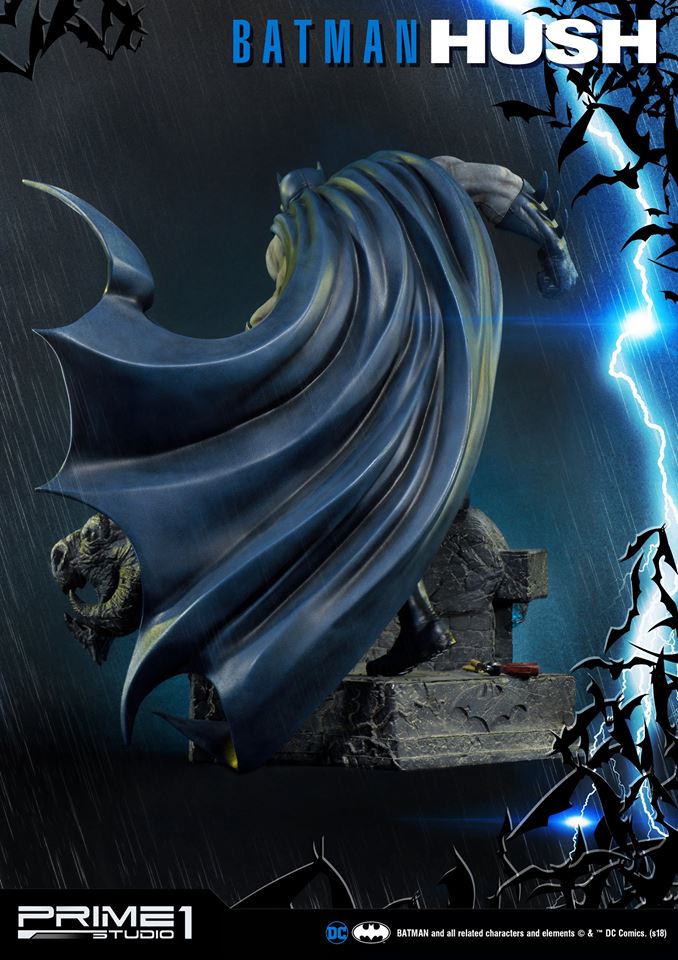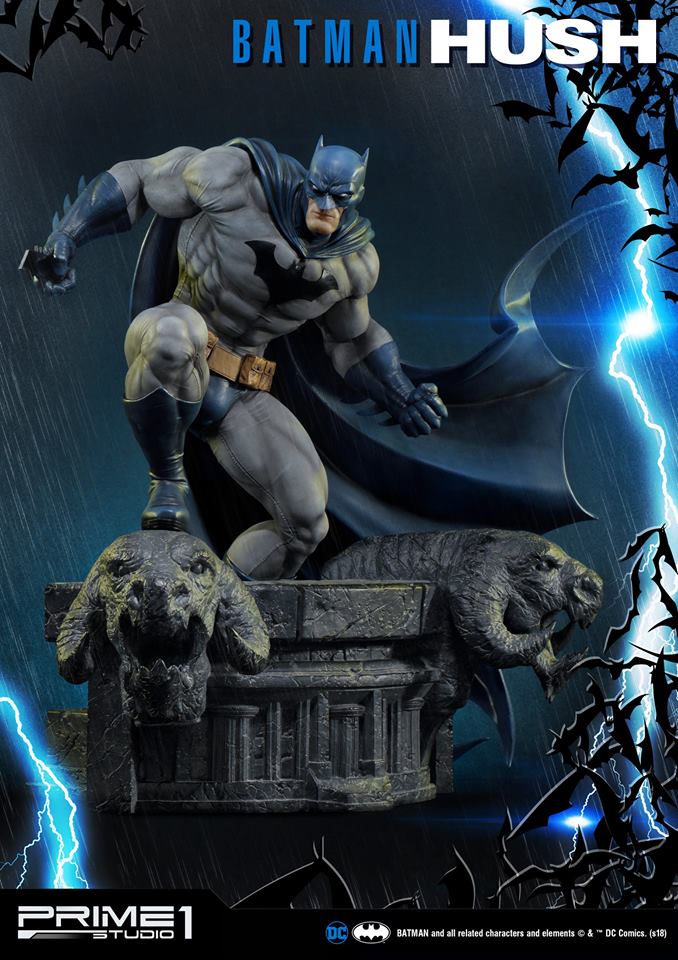 via Prime 1 Studio

Batman Hush –
$999

– March/May 2019

Statue features:
– Size approximately 24.4 inches [(H)62cm (W)70cm (D)45cm]
– One (1) interchangeable pair of hands holding Batarang with rope
– One (1) interchangeable left-hand fist
– One (1) interchangeable right-hand holding batarang
– Two (2) alternate portrait
– One (1) alternate exclusive Smirk portrait (In Exclusive version only)

Retail Price:
– Regular version: $949 US
– Exclusive version: $999 US

Subscribe to our newsletter!

Get Tabletop, RPG & Pop Culture news delivered directly to your inbox.

Edition Size:
– Regular version: 1000
– Exclusive version: 750
~If only those movie rumors went anywhere I think a lot of us could die happy.