ToyLand: Deadpool is Ready to Play Dress Up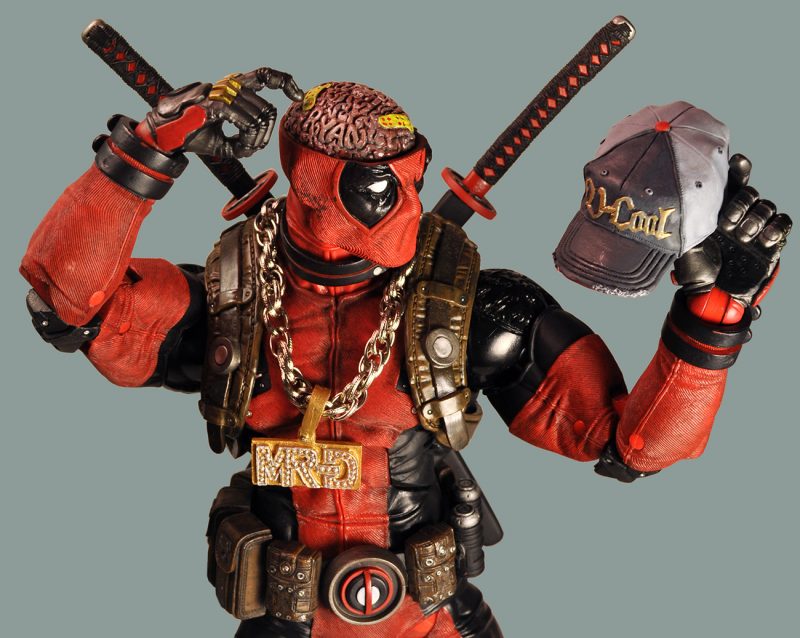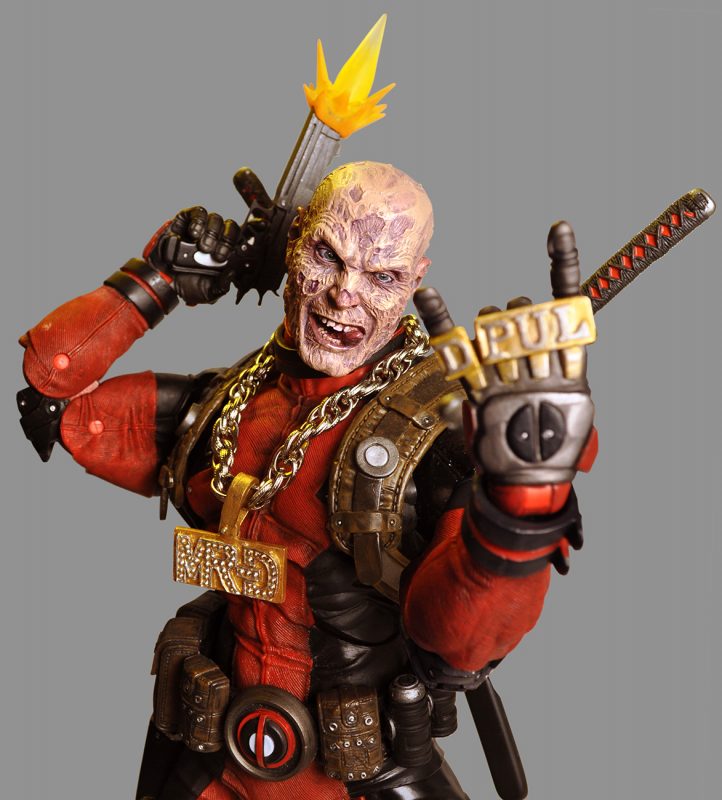 NECA's new 1/4 scale Ultimate fig comes with a ton of accessories – including an adorable unicorn!
The collectibles company has gone all out on this 18 inch tall version of the world's possibly most annoying merc. It has a ton of options for poses with over 30 points of articulation and a big selection of accessories. You can dress Wade up in a variety of ways using…
3 interchangeable heads
Interchangeable hands
Working holsters and sheaths
Machine gun
Assualt rifle and pistol – with detachable blast effect
Katanas
Sai
Knife
MR-D necklace
Baseball cap
Melted cheese pizza
Unicorn
Chimichanga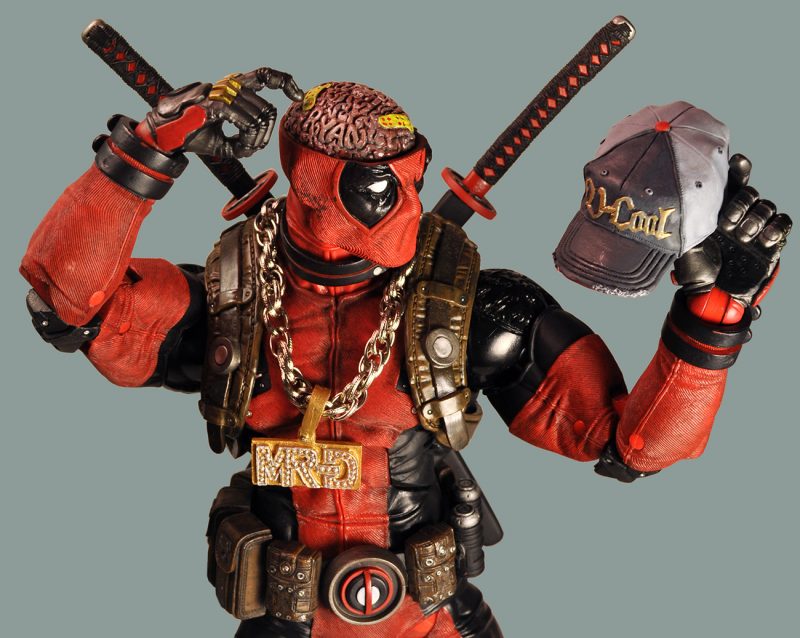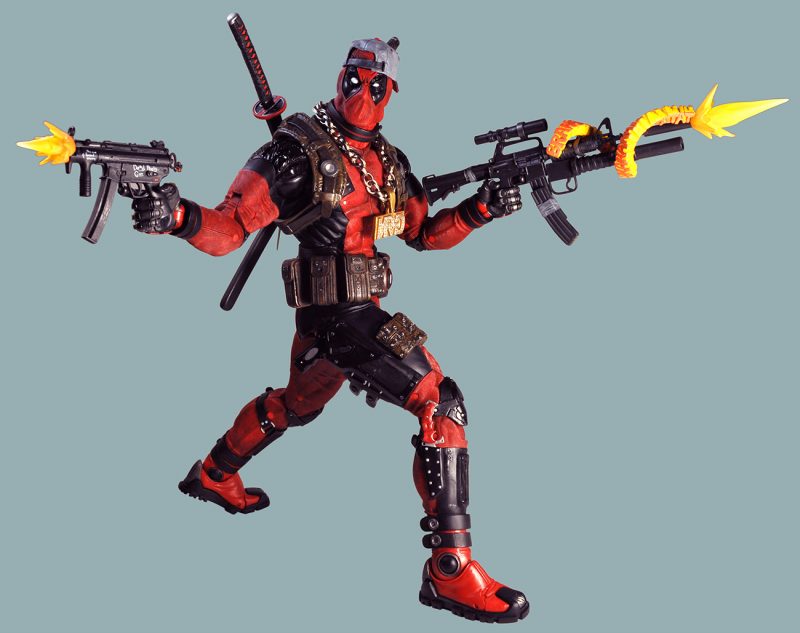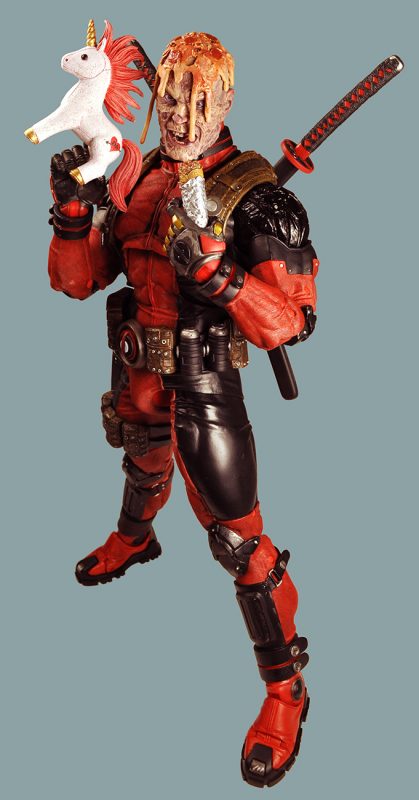 You can get your own Ultimate Deadpool and all of his accoutrements this summer. NECA has yet to set a price, but the Ultimate line runs from around  $25 to $50 per fig. They're really good quality for the money, too.
Would you hand over your milk money for this?