AoS: The Dread Solstice Dawns, New Global Event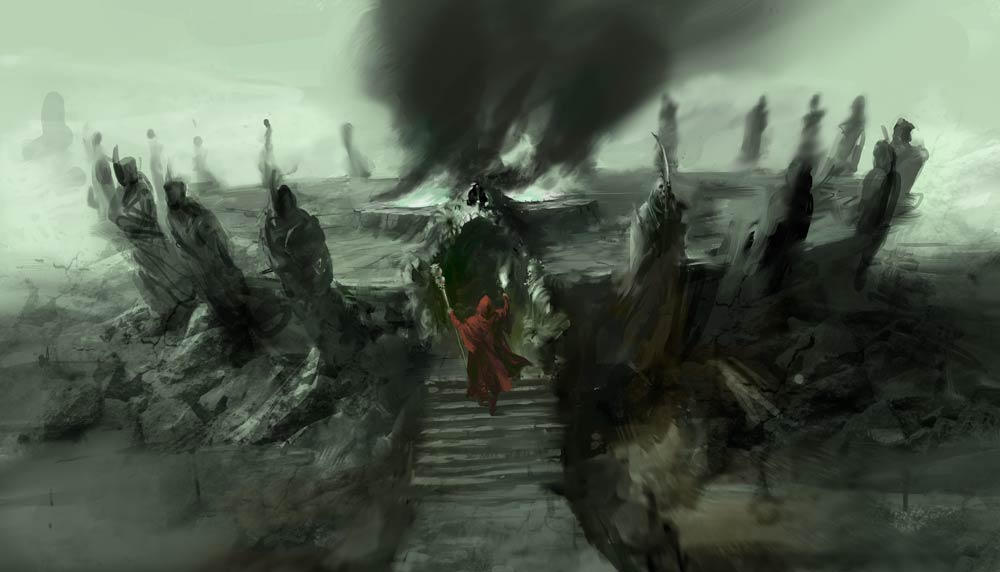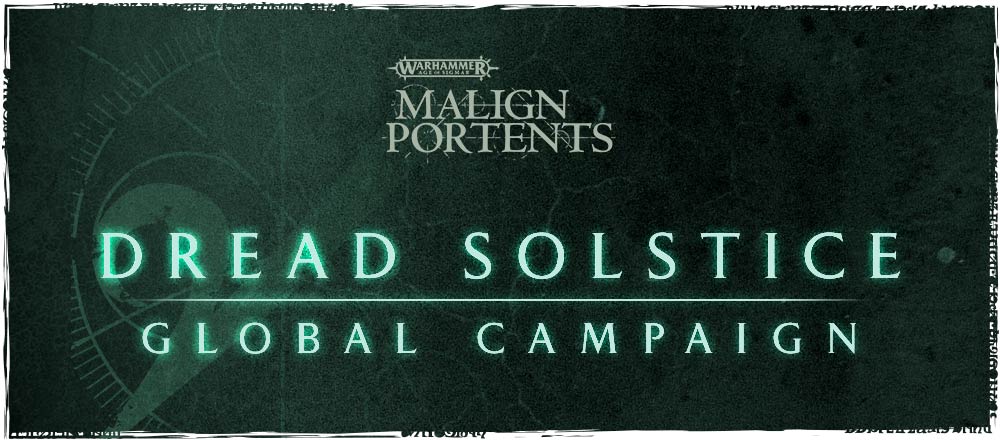 The Malign Portents culminate in a global campaign–battle to decide your destiny!
The Malign Portents have foretold of a great battle in the realm of Shyish. And now as we descend into the depths of the Dread Solstice, war stretches out across the Mortal Realms.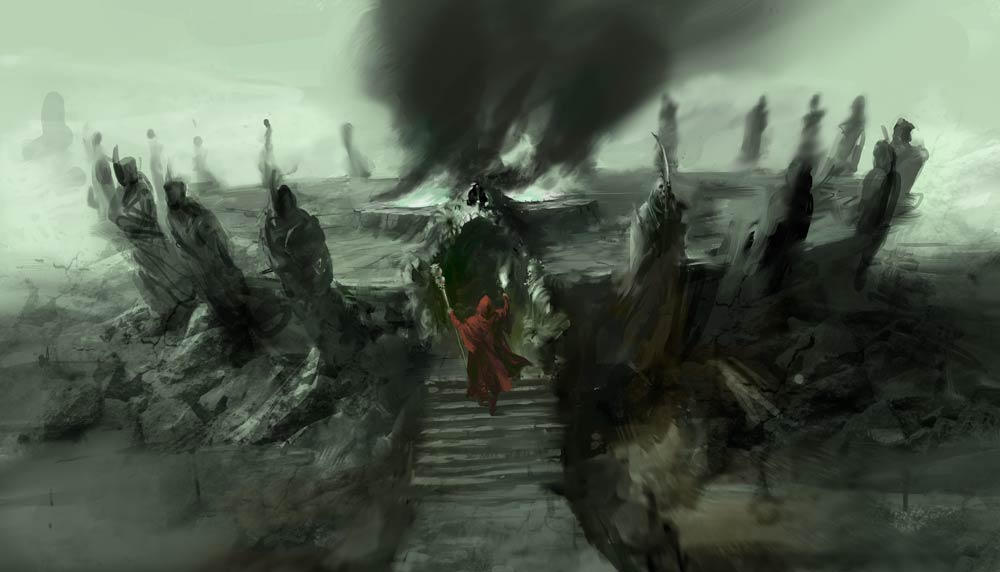 Take part in a new global campaign, kicking off next week–starting February 15th, commanders across the world will be able to battle to decide what happens
via Warhammer Community
Dread Solstice is a global campaign designed to bring together players across the world to help produce a huge shared narrative. There's a twist, however – this time, you won't be fighting for your Grand Alliance, but for your choice of fates.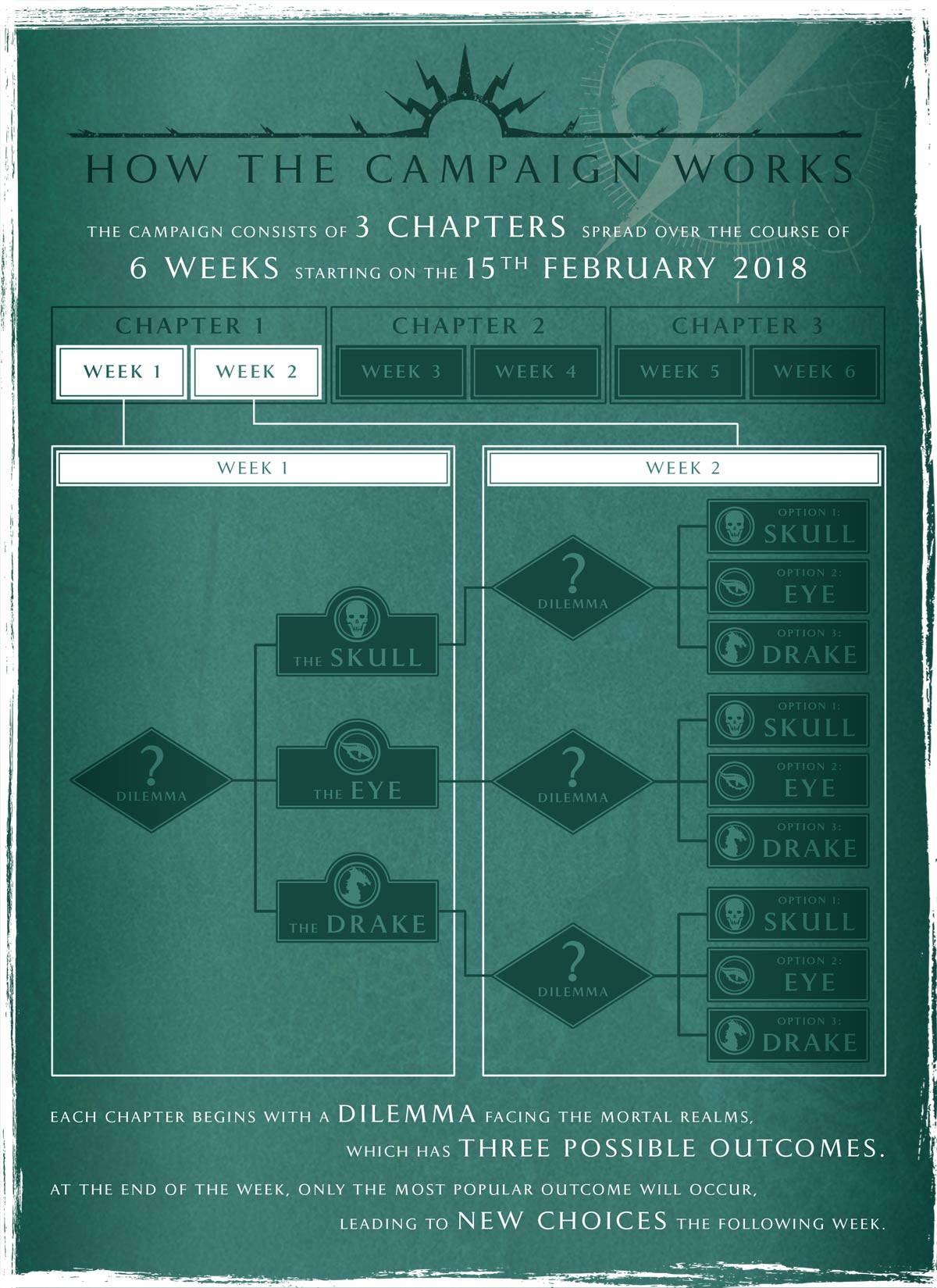 In Dread Solstice, players will be battling to decide what happens in an evolving thread of storylines, with the chosen outcomes each week having an impact not just on the rest of the campaign, but the story of Warhammer Age of Sigmar going forward.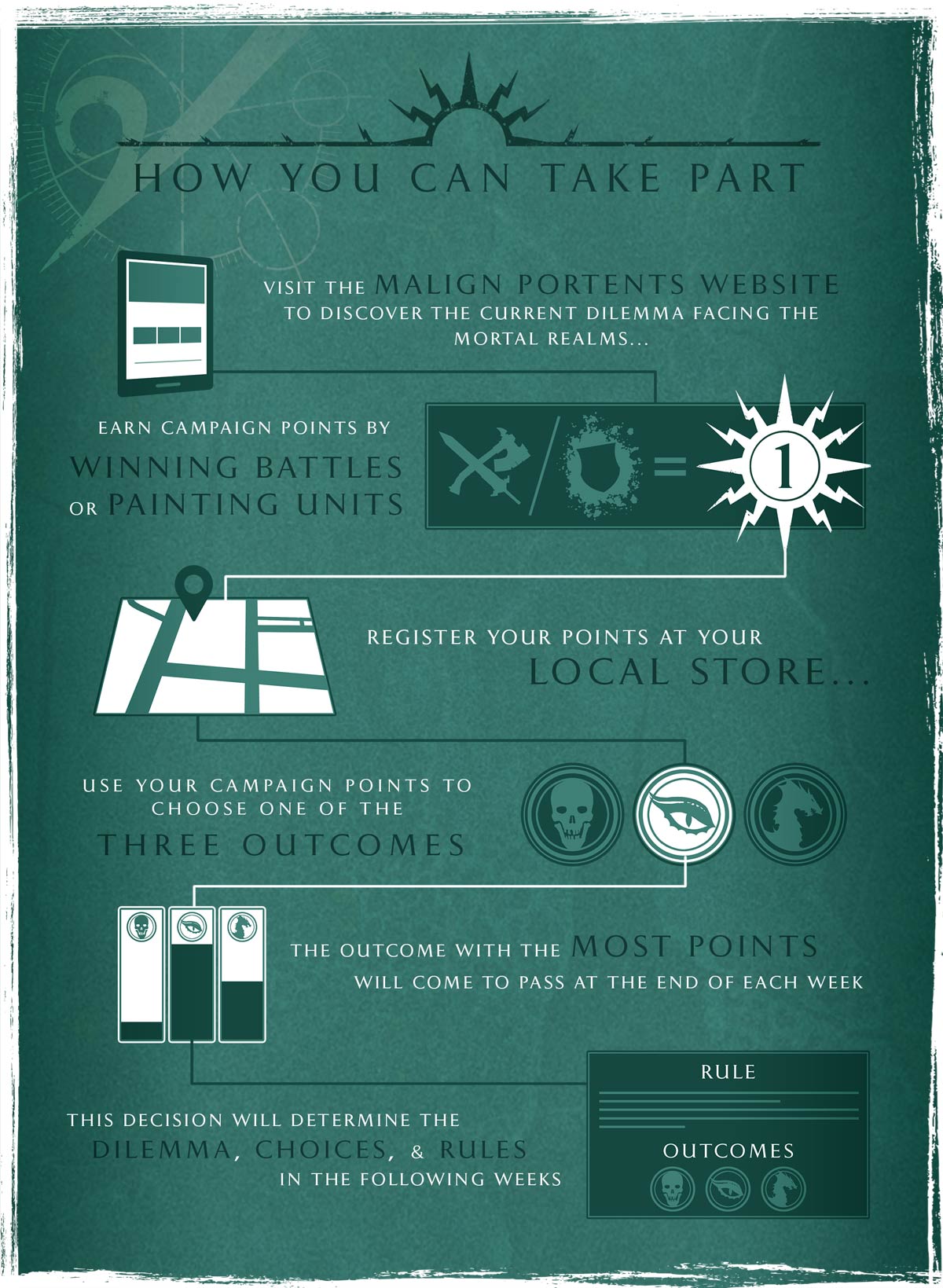 The campaign takes the form of a three-part tree campaign in which you'll follow the story of the war in Shyish as it unfolds. There are three chapters, each lasting two weeks, and each week presents you with a new dilemma and a choice to make between three fates. In order to cast your votes, you'll need to win games, paint miniatures and report these successes to your local participating store, but choose carefully – the outcomes of each week will have far-reaching consequences for the campaign and the Mortal Realms.

You'll need to keep your wits about you during the campaign, as the consequences in each chapter won't just pertain to the story, but also to your games! Each chapter will feature new rules to add to your games and keep you on your toes – after all, Shyish is a dangerous place for the living…

Subscribe to our newsletter!

Get Tabletop, RPG & Pop Culture news delivered directly to your inbox.
War has come to Shyish–are you prepared?