STREAMING NOW – Dark Apocrypha "All is Dust"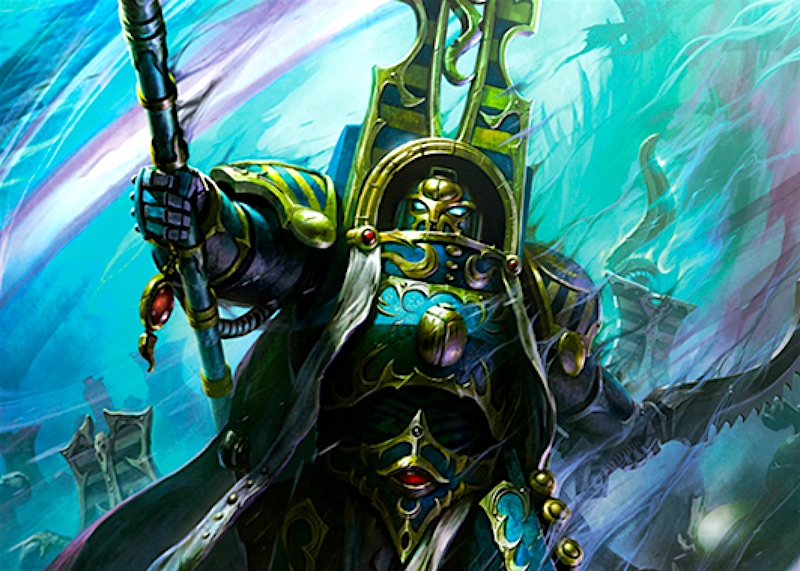 Deep in the heart of the Enigmus Sector two Chaos warbands clash .  The Night Lords fight to force the Thousand Sons into submission.
This week on Dark Apocrypha…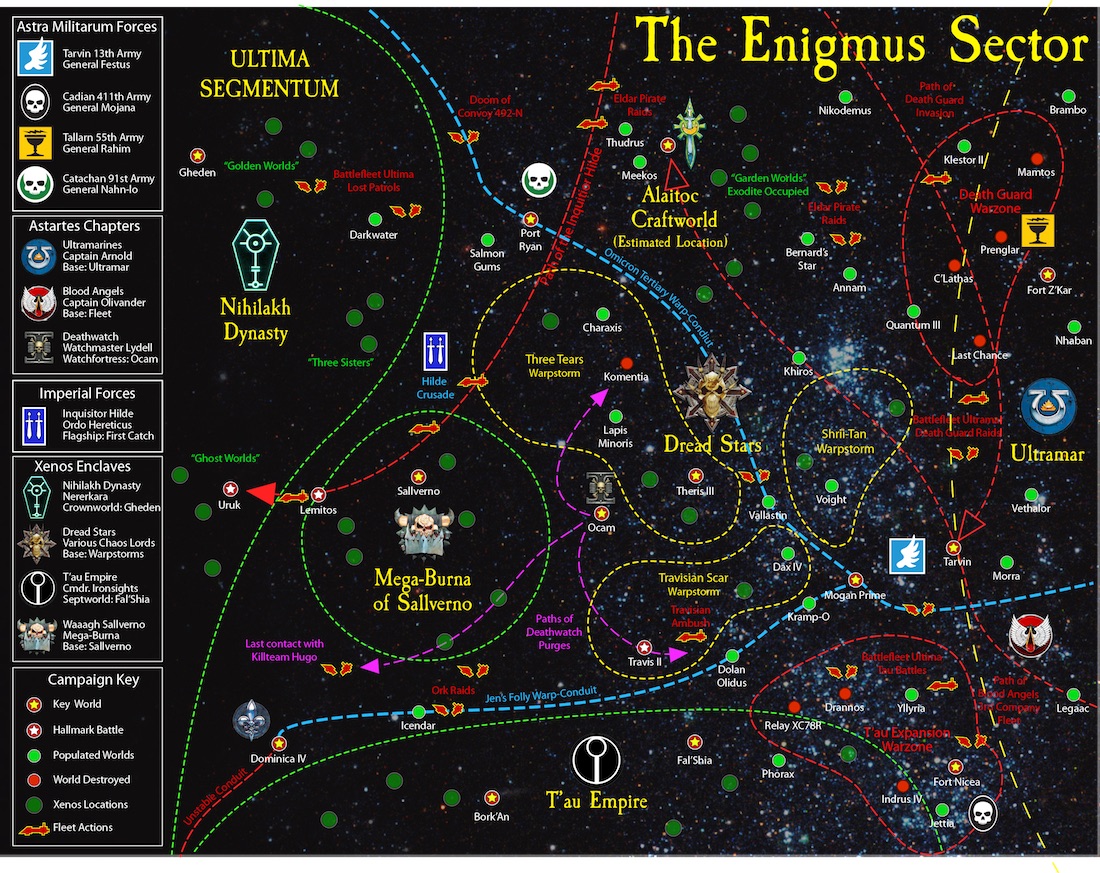 Welcome to the Enigmus Sector – the setting for Dark Apocrypha.
Twitch is the world's leading video platform and community for gamers. More than 45 million gamers gather every month on Twitch to broadcast, watch and chat about gaming. Twitch's video platform is the backbone of both live and on-demand distribution for the entire video game ecosystem.
Click Twitch logo (lower right) to join us on Twitch.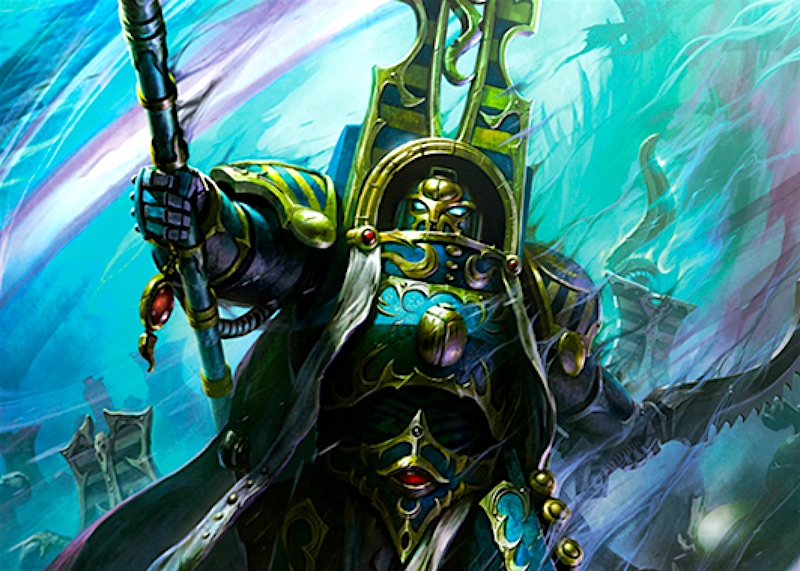 Having forced Lord Abraxis to join his Blood Crusade, Night Lords Daemon Prince Drakhar works to unify the other Chaos forces in the Dread Stars. First on his list is a force of Thousand Sons. With their submission Drakkhar will gain the blessing of the Lord of Change and add a powerful sorcerous cabal to his armies. But the scions of Magnus do not give up their fealty easily.
Thousand Sons
Exalted Sorcerer- 7
Subscribe to our newsletter!
Get Tabletop, RPG & Pop Culture news delivered directly to your inbox.
Exalted Sorcerer on Disk -8
10x Rubric Marines – 14
10x Rubric Marines – 14
30x Tzannagors -10
Forgefried –9
Heldrake-10
Rhino- 4
76 pl 6/6 CP
Night Lords
Lord Drakhar – 9
Sorcerer – 6
Exalted Champion -5
10x Berserkers – 9
10x Berserkers -9
10x CSM -09
10x Cultists- 3
10x Cultists- 3
10x Noise Marines – 11
2x spawn 4
Rhino- 4
Rhino-4
76 6/6 cp 
BoLS Twitch Schedule
Come join us every week for all the games we can jam in. Here's the NEW schedule: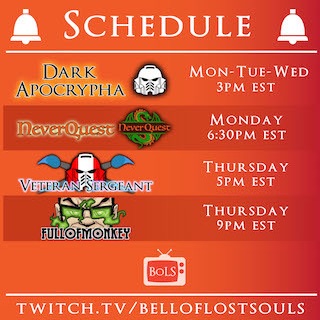 Everything's fully painted and we have an insane amount of giant armies… for tons of your favorite games just waiting for you to enjoy. We'll be playing competitive games, casual games, crazy narrative games and everything in between.
We invite you to come over today, follow our channel and enjoy the fun!