How to Play: Munchkin Collectible Card Game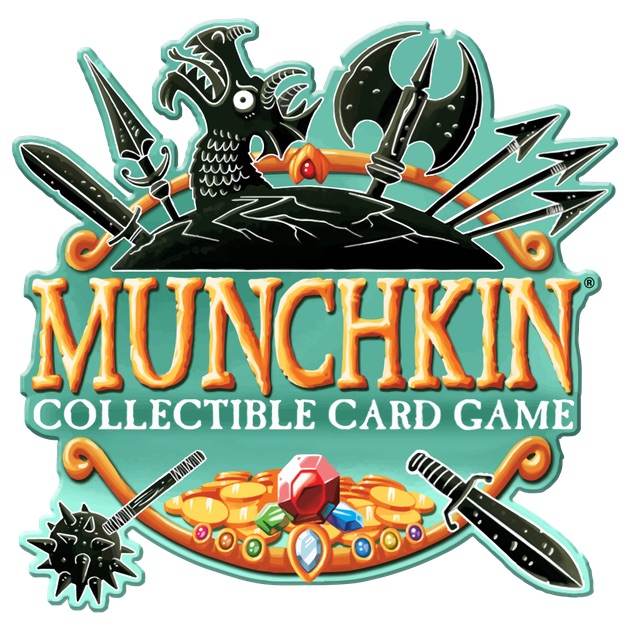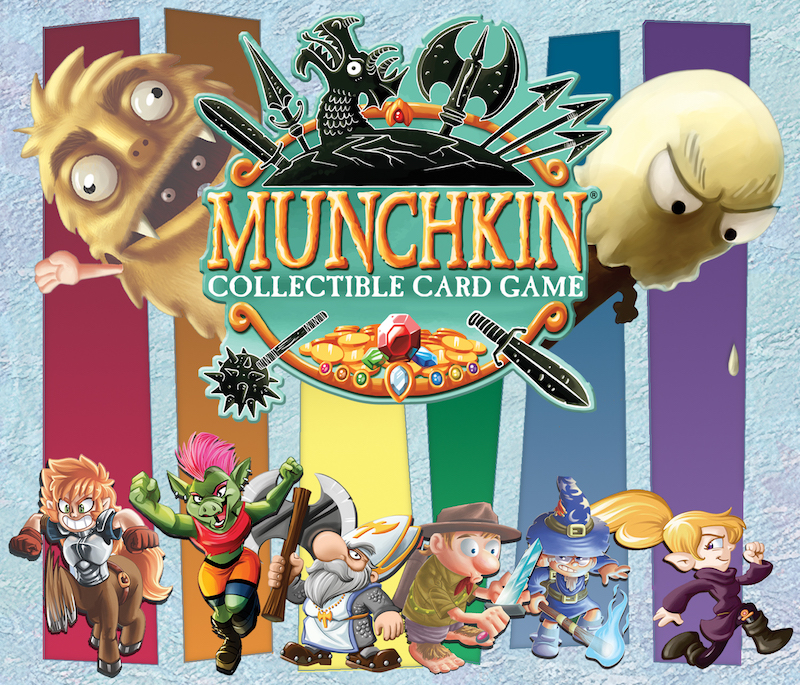 Six heroes battle by hiring monstrous fighters in this new take on Munchkin!
This is new territory for the beloved game – a two player CCG that's ready for competitive play. Don't worry, the Munchkin spirit of goofiness is totally intact. Designer Eric Lang describes it as, "a very different game from Munchkin. Imagine all the awesome humor of Munchkin as a short, competitive head-to-head slugfest."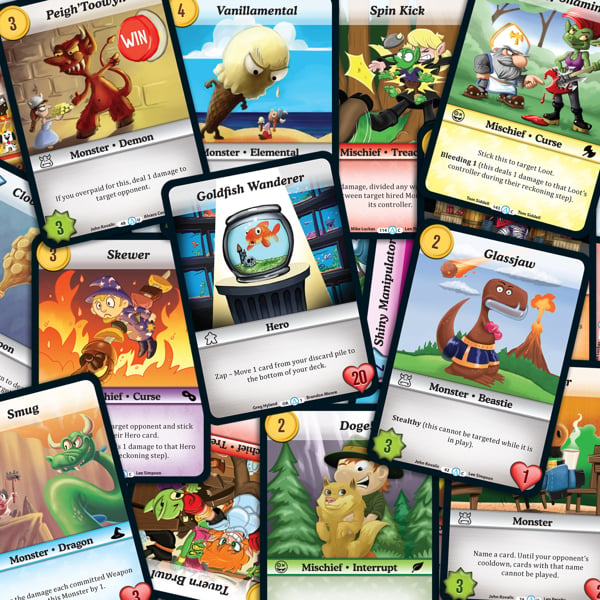 Players level up after each turn, collecting loot as they try to knock out their opponent by hiring monsters to fight for them. The game has some familiar collectible card game mechanics with a twist in the form of a bluffing component.
It has a whole lot of silly and a flexible play time (15-20 minutes per round) that makes it great game for kids and grown-ups alike. We've played several rounds here at the BoLS office – it's easy to get into and a lot of fun. Jenn and Abe explain how to play…
Start playing with your choice of of 3 starter sets that retail for $19.95 each.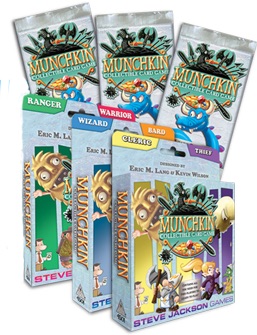 Once you've got a few games under your belt you can pick up booster packs for $3.95 to expand and add more fun to your games! The game does have the ability to handle competitive drafting, so keep an eye on your LGS's game schedule for organized events.
What do you think of this new Munchkin format?
Subscribe to our newsletter!
Get Tabletop, RPG & Pop Culture news delivered directly to your inbox.