RPG: Behold Beauty in Eye of the Beholder



Eye of the Beholder is a celebration of the art that brings our imaginations to life.
Eye of the Beholder is a documentary about the art of Dungeons and Dragons. Celebrating the more than forty-year history of D&D, this movie gathers together art, artists, and artifacts from throughout D&D's history to talk about and explore the art that fuels the imagination in D&D.
via Cavegirl Productions
EYE OF THE BEHOLDER: The Art of Dungeons & Dragons is an exciting new feature-length documentary that explores the history, influence, and stories behind the artwork that helps create the worlds in which we all play. The movie profiles D&D artists (both past and present), former TSR insiders, game designers, authors, and fans. EYE OF THE BEHOLDER: The Art of Dungeons & Dragons is a celebration of the art we all love so much.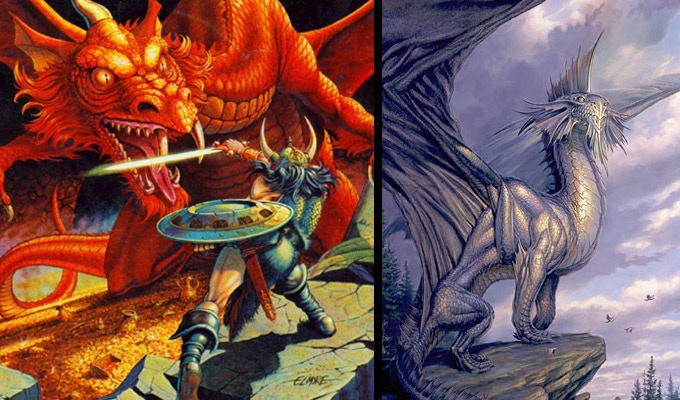 They're currently raising funds to finish out post production, with the goal of a premiere during Gen Con 2018. Truce already raised their asked for $25,000, stretch goals at the moment are going towards providing signed artwork for backers. If you're looking for some amazing art, you'll want to follow this Kickstarter.

We're absolutely thrilled to offer these six art prints by legendary D&D artists Larry Elmore, Erol Otus, Brom, Todd Lockwood, Jennell Jaquays, and Tony DiTerlizzi!

Get one **personally signed print** of your choice at the $55 Cyclops level – limited to 250 backers. Get ALL SIX signed prints at the $150 Beholder and $175 Purple Worm levels!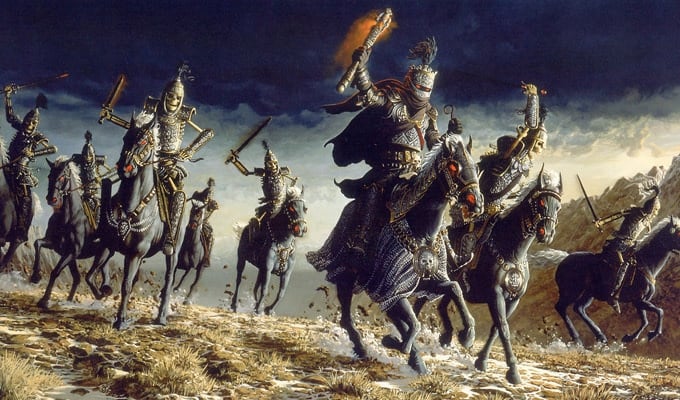 Subscribe to our newsletter!
Get Tabletop, RPG & Pop Culture news delivered directly to your inbox.
The prints will be approximately 8.5 x 11, though they might be a tiny bit bigger or smaller, depending on our options with the printer. They will be a standard size, making them easy to frame. This also makes it easier to ship them safely!

*Unsigned* prints are available for $20 each as add-on's via BackerKit.

EYE OF THE BEHOLDER features a stellar cast of artists, game designers, art directors, gamers, and fans, including: Larry Elmore, Jeff Easley, Erol Otus, Brom, Todd Lockwood, Jennell Jaquays, Clyde Caldwell, Jeff Dee, Tony DiTerlizzi, Nick Parkinson, Peggy Cooper, Harry Quinn, Jon Schindehette, Chris Burdett, Margaret Weis, Diesel LaForce, Darlene, Donato Giancola, Ralph Horsley, Matthew Stawicki, Thomas Babbey, Satine Phoenix, Chris Seaman, Brynn Metheney, Steve Prescott, Dawn Murin, Dana Knutson, Laura Roslof, Tim Kask, and many more!
There's sure to be more stretch goals, so be sure and check back often.