Tabletop Podcast Review: February 18th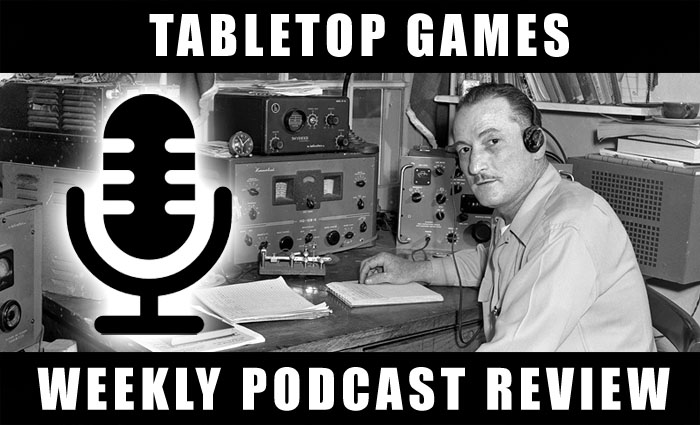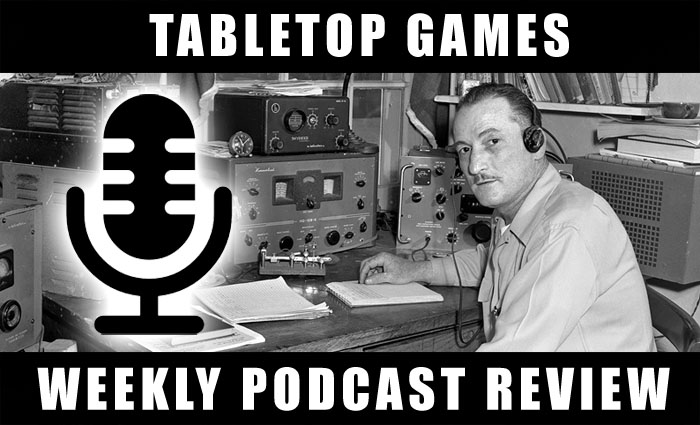 Adam here for another week of tabletop podcast reviews! More Las Vegas Open recaps, codex reviews, & more!
Hey all, Adam here, from TFG Radio, for this week's reviews! This week there are still some last reports from Las Vegas Open, interviews, codex reviews, and more! So, let's get on with the reviews!
Independent Characters Episode 167 – With the resurgence of Chaos, both in the storyline and on the tabletop, they decided to devote an episode on each of the chaos gods. For the initial installment, they went to the god that is getting a lot of attention lately, Nurgle.  They go over the origins of the god, in and out of the game, the history of the god through the years, his realm, and his various servants. It's a nice listen if play any of the nurgle themed armies or just interested in the background of the chaos gods of 40K. Give it a listen.
Masters of the Forge Episode 109 – This episode they go over the Adestus Custodes codex. They take a different approach as they focus more on the background aspect of the army. They also talk about a narrative campaign that you can use to play with the army. Good episode if you are curious about the Emperor's bodyguards and you're thinking about using them in your narrative campaigns.
Signals from the Frontline – Another interview with Las Vegas Open, and ITC, winner, Nick Natavati
Age of Sigmar Daily – Nice source for daily Age of Sigmar talk
Signals from the Frontline – Always a good listen for new and rumors on 40K. This week, especially, they discuss how Las Vegas Open went for them and talk about some of the issues that occurred.
Also Out This Week
Battle Driven Season 2 Episode 11 (Warmachine)
Battlehosts Episode 58 (40K)
Best General Episode 17 (40K)
Caledonian Deathwatch Radio Episode 57 (40K)
Subscribe to our newsletter!
Get Tabletop, RPG & Pop Culture news delivered directly to your inbox.
Chain Attack Season 2 Episode 87 (Warmachine)
Combat Phase Episode 232 (AoS/40K)
Combo Smite Episode 184 (Warmachine)
Crippled Systems Episode 227 (Warmachine)
Cubic Shenanigans Episode 7 (40K)
Eye of Terror Episode 53 (40K)
Flying Monkeys Podcast Episode 19 (40K)
Flying Monkeys Podcast Episode 20 (40K)
Forge the Narrative Episode 227 (40K)
Heelanhammer Episode 178 (AoS)
Imperial Truth Episode 85 (30K)
Inches & Cubes Season 2 Episode 6 (40K)
Life After the Cover Save Episode 218 (40K)
Mayacast Episode 169 (Infinity)
Mynock Squadron Episode 106 (X-Wing)
ngc40K Episode 36 (40K)
Pitch Episode 10 (Guildball)
Radio Free Isstvan Episode 91 (30K)
Signs & Portents Episode 4 (Warmachine)
T3 Episode 32 (AoS)
TDH60M Episode 100 (Warmachine)
Veteran Gamers Reenlisted Episode 27  (40K)
As always, check out our blog, at TFG Radio, and give the podcast a listen. We talk 40K mainly but delve into other game systems.This week Adam had the honor of interviewing the one and only, Andy Chambers! For those that don't know, he worked on a lot of the 40K rules and codexes from 2nd thru 4th edition, but is most well known for being the mind behind Battlefleet:Gothic. In this episode we talk about his time at Games Workshop, life after Games Workshop, what he thinks of tournaments, his one game design regret, and helpful tips if you want to design games yourself!
Have a different opinion? Post in the comments below or email me at [email protected] and let me know!