Tabletop Podcast Review: February 25th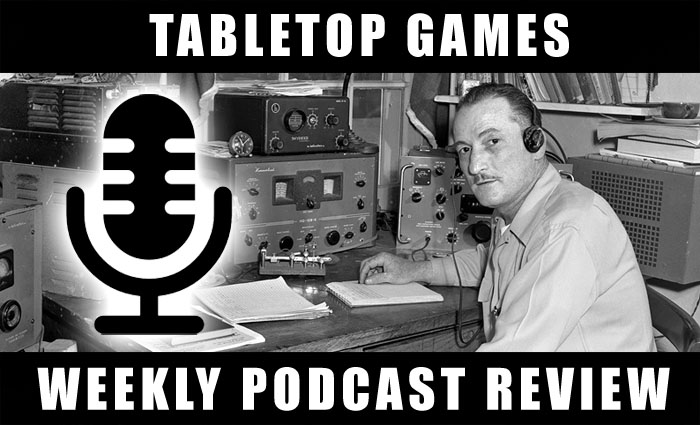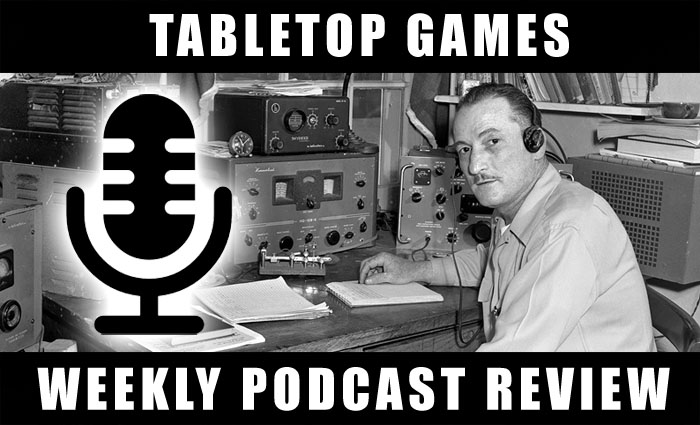 Hey everyone, Adam here for another week of tabletop podcast reviews! Black Library, codex reviews, a new podcast & more!
Hey all, Adam here, from TFG Radio, for this week's reviews!  We have a couple more codex reviews, a late 2017 review, a new podcast, Black Library, and more! So, let's get on with the reviews!
Fanatic 2/20/18 – This episode Dan has on two guests, David Guymer and Laurie Goulding to talk some more about the Black Library Submission going on right now. They talk about past submissions Black Library had, about the process for them, and how it has changed over the years. They then discuss various tips on how the right way of approaching Black Library, if you plan on writing for them, and just general helpful tips if you are seriously trying to become a writer in general. It is a very useful episode for people that are interested in becoming a writer, whether you plan on writing for Black Library or not.
Pro Painted – A new podcast that mainly focuses on the hobby side of the Age of Sigmar game. The podcast is also helpful for those that may not play Age of Sigmar but can use the info to apply to any model they may have, no matter the game system.
Age of Sigmar Daily – Nice source for daily Age of Sigmar talk
Signals from the Frontline – Always a good listen for new and rumors on 40K
Also Out This Week
40K Badcast Episode 26 (40K)
Ashes of the Imperium Episode 11 (40K)
BattleDriven Season 2 Episode 12 (Warmachine)
Boxcars Episode 28 (Warmachine)
Caledonian Deathwatch Radio Episode 58 (40K)
Subscribe to our newsletter!
Get Tabletop, RPG & Pop Culture news delivered directly to your inbox.
Chain Attack Season 2 Episode 88 (Warmachine)
Chapter Tactics Episode 55 (40K)
Combat Phase Episode 233 (40K/AoS)
Crippled System Episode 228 (Warmachine)
Dark Guidance Episode 33 (Warmachine)
Eye of Horus Heresy Reanimated Episode 2 (30K)
Forge the Narrative Episode 228 (40K)
Fully Boosted Episode 73 (Warmachine)
Honest Wargamer (AoS/40K)
Inches & Cubes Season 2 Episode 7 (40K)
Long War Episode 138 (40K)
Mayacast Episode 170 (Infinity)
Mob Rules Episode 70 (40K)
Mynock Squadron Episode 107 (X-Wing)
Preferred Enemies Episode 168 (40K)
Radio Free Isstvan Episode 92  (30K)
Splintermind Episode 42 (40K/Dark Eldar)
TDH60M Episode 101 (Warmachine)
TFG Radio Twitchcast Episode 15 (40K)
Veteran Gamer Reenlisted Episode 28 (40K)
As always, check out our blog, at TFG Radio, and give the podcast a listen. We talk 40K mainly but delve into other game systems. This episode Adam and John are joined by Tom. Tom and Adam talk about their experience at the monthly tournament, and draw the names for the Patreon contest! They then discuss "bidding" in games, and in life.
Have a different opinion or did I miss one of your favorite podcasts? Post in the comments below or email me at [email protected] and let me know!