Tabletop Spotlight: Impulse 2nd Edition


Feeding your impulse can be a good thing sometimes, but not when it gives your opponents an edge over yours!
Impulse recently released the second edition of the game, along with 2 expansions which were all successfully funded on Kickstarter.

Impulse is a 4X card game set in a space opera setting. The game's board is made up of cards which start face down but are revealed as the players explore them.  What sets Impulse apart from other games is the game's namesake 'the Impulse'. Players play cards into the Impulse to perform certain actions, however each time they do, they grant each other player the option to use that ability as well. This gives Impulse a very challenging and tactical gameplay that will keep even the most seasoned 4X players in their toes.

Players score points by destroying enemy ships, controlling the central map card and through various card actions.  First player to 20 points wins!
via Czacha Games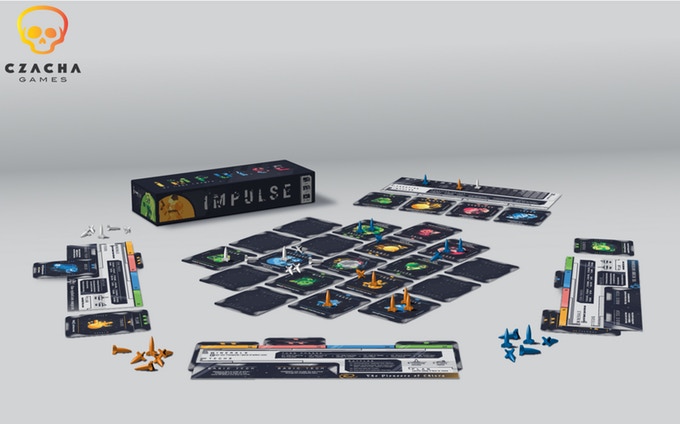 Contains:

108 Action Cards
1 Sector Core Card
78 ships (13 per color)
6 Command Centers
1 Space Prestige Board
Rulebook
2 – 6 Players
30 – 60 Minutes
Ages 14+
Thanks for reading!