Black Library: Action-Packed Stories, Humble Bundle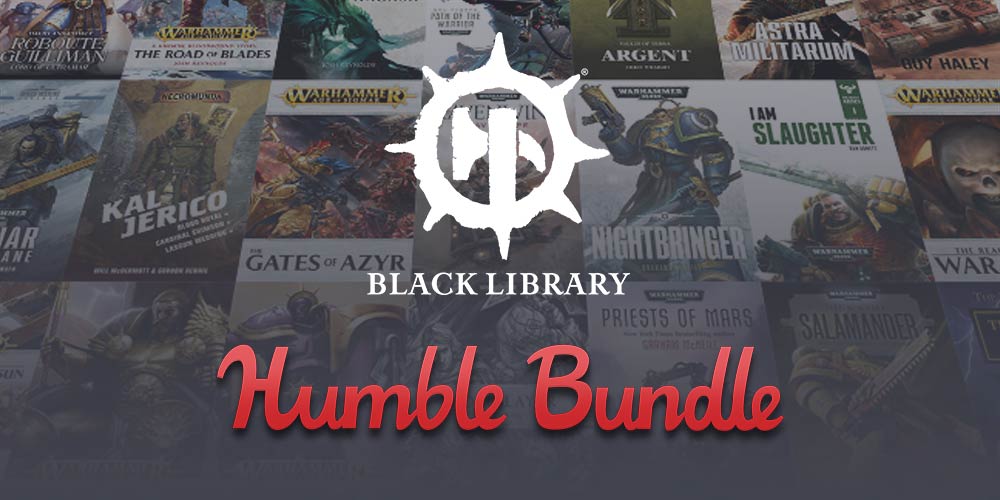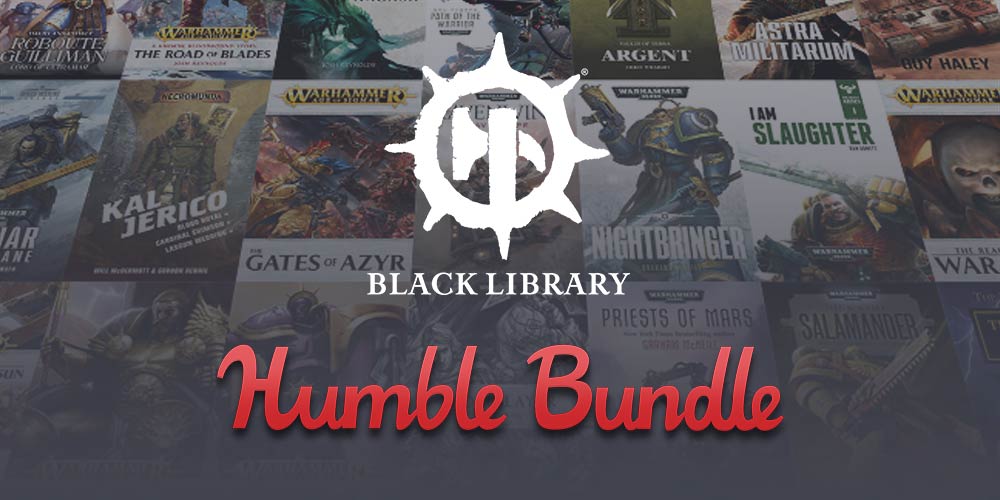 A Humble Bundle has come to the Black Library, grab some Tales from the Worlds of Warhammer for a good cause.
There's a Warhammer themed Humble Bundle currently on offer. If you're not familiar with the idea of a Humble Bundle, it's a chance to pick up a bundle (hence the name) for a humble price. And you'll do some good as you do it. Each Humble Bundle is a pay what you want, with different "tiers" of purchases unlocked if you pay a certain amount that varies based on the people purchasing it. And every purchase benefits a charity of your choice (and there are plenty to choose from at the time of your purchase). Check out the whole thing
via Warhammer Community/Humble Bundle
Tales from the Worlds of Warhammer is a new Humble Bundle, produced in association with Black Library, which provides a great way for a new reader to start with the fiction of the worlds of Warhammer, or for an existing reader to sample loads of great novels, short stories and audio dramas they've never read.

The Tales from the Worlds of Warhammer Humble Bundle consists of the first eBooks from a host of Black Library series new and old, alongside a selection of digital short stories and audio dramas that showcase the fantastic characters, exciting plotlines and thrilling action that characterise the adrenaline-fuelled fiction of the Warhammer universes.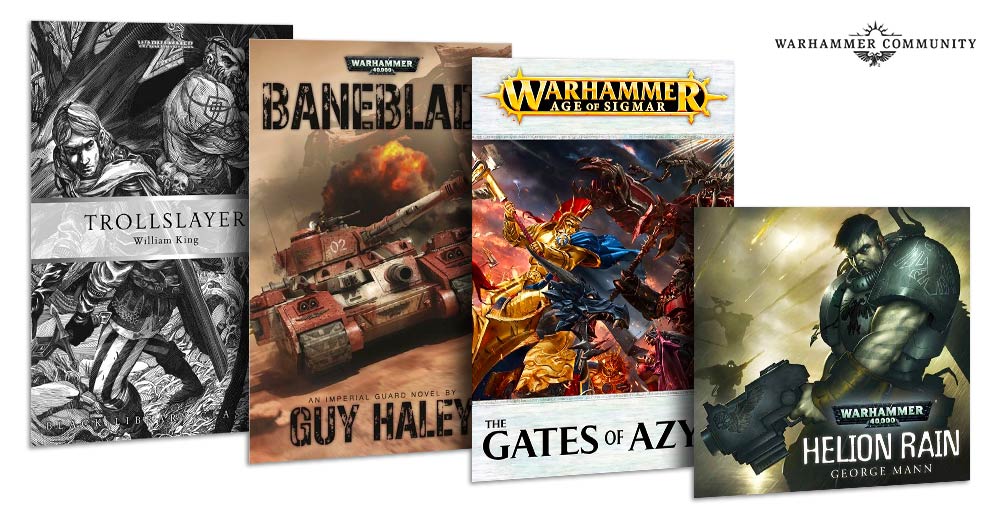 There are three tiers to the bundle. Paying any price will get you four novels, one novella, an audio drama and a short story, plus an exclusive sampler that contains extracts from nine more novels not featured in the bundle – giving you even more options for what to read next. The novels in this tier include Trollslayer (the first in the Gotrek & Felix series) and Guy Haley's tank-tastic Baneblade, alongside the Raven Guard audio drama Helion Rain, and the first ever tale from the Age of Sigmar, The Gates of Azyr by Chris Wraight.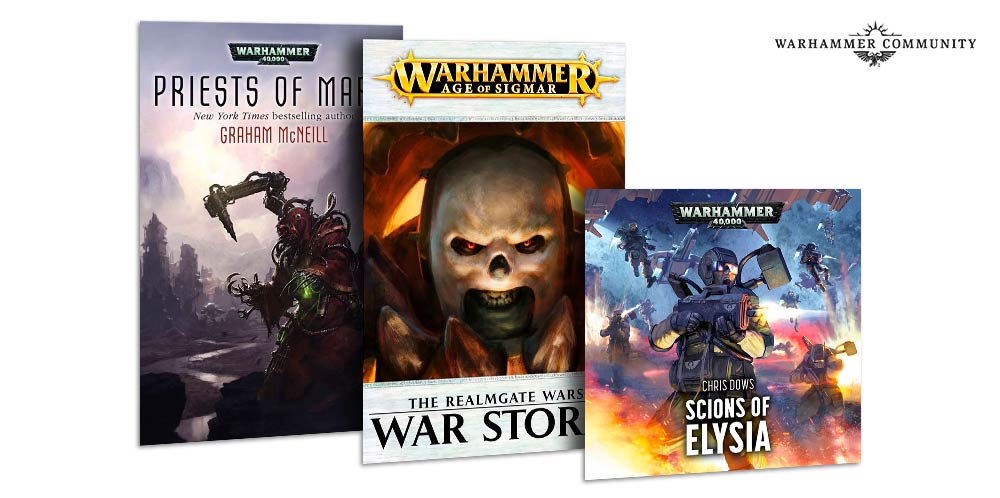 The next tier adds in three more novels – including Graham McNeill's Adeptus Mechanicus odyssey Priests of Mars – and two short story anthologies, one of which – War Storm – continues the story from The Gates of Azyr as well as introducing more tales from the Mortal Realms. This is joined by the audio drama Scions of Elysia and a pair of short stories.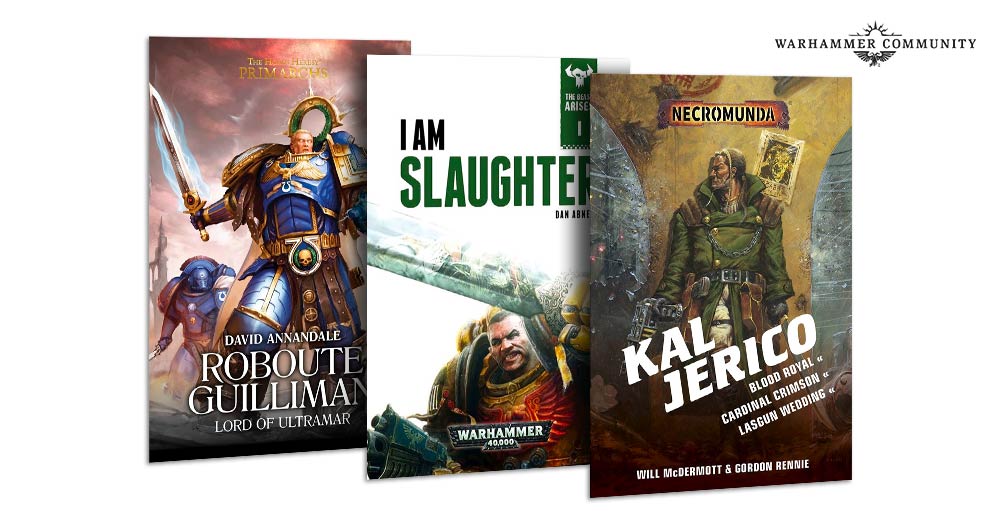 The final tier adds even more amazing reading, in the form of four novels, including the first volumes in the Primarchs and The Beast Arises series, plus Necromunda's Kal Jerico: the Omnibus, which contains a massive three novels. Add an audio drama and two more short stories, and it's an action-packed tier.

Subscribe to our newsletter!

Get Tabletop, RPG & Pop Culture news delivered directly to your inbox.
Reading might be fundamental, but watch out for heretical books.