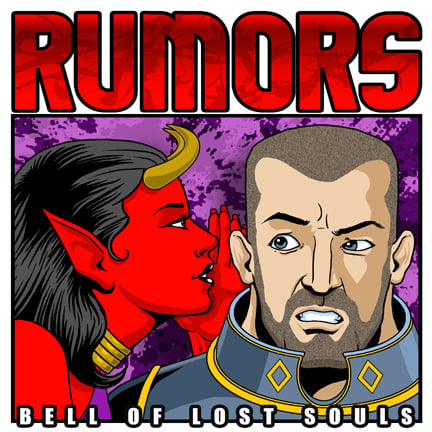 Either GW is getting into the "Block Chain" business or we've got a new Rumor Engine!
This latest Rumor Engine has hints of something mechanical on the horizon. Buckle-up for the latest from Games Workshop:
It's Rumour Engine time! You know the drill – we show you a sneak preview of an upcoming release, and you get to see if you can guess what it is (or just share memes on Facebook, it's all good).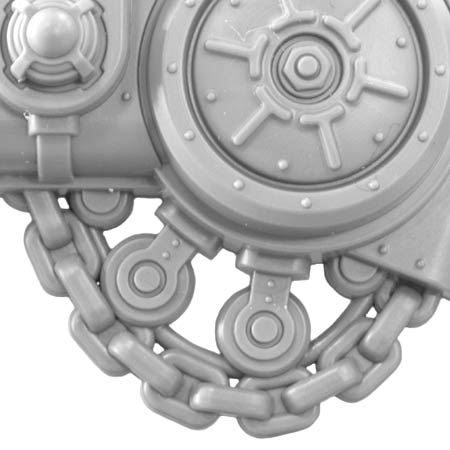 Well this certainly is interesting. It looks like of like an engine and with chain-links for a "belt" – similar to a bike-chain. This isn't the first time we've seen GW use this look either.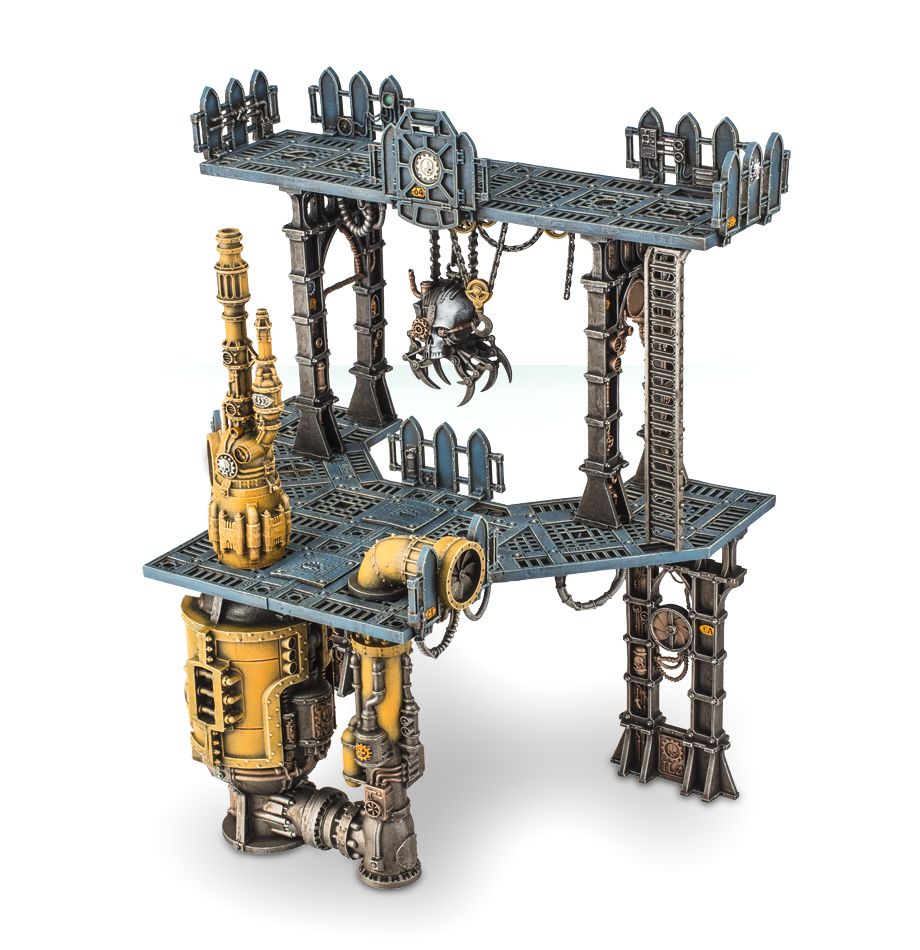 The Sector Mechanicus had a lot of similar chains, cables and doodads. It's possible that this isn't a new unit option but rather part of a new Terrain Kit. So unless this is a new race surprise like the Kharadron Overlords were, I'd peg this as some type of Imperial Industrial piece.
Now the question I have is who's it for? Could this be for the Adeptus Mechanicus or could it be for the Imperial Knights. We know that the Ad Mech already have a book and the Imperial Knights probably have one on deck thanks to the upcoming Armiger Warglaives. Maybe the IK are getting more than just those as a new unit…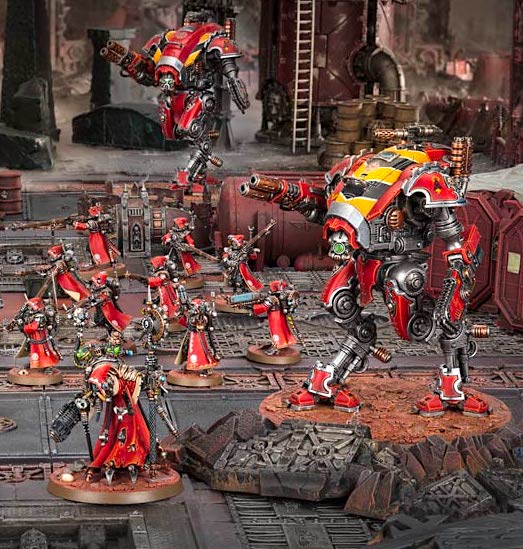 Ad Mech, Knights, or something else…
So Internet, what do you think this kit is a part of? Let us know in the comments below!