PlayFusion Announces Age of Sigmar TCG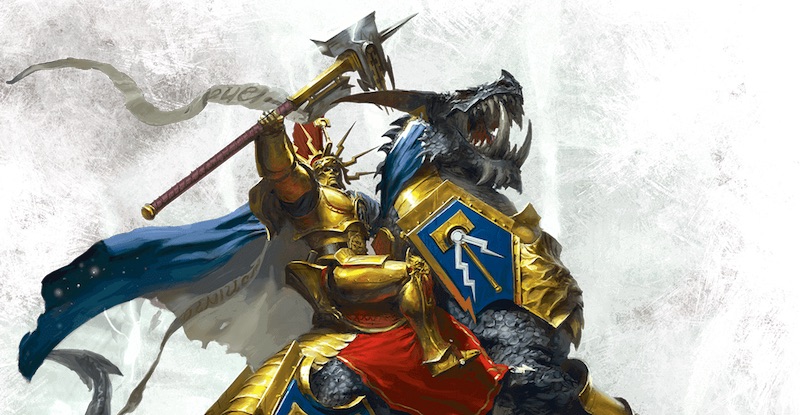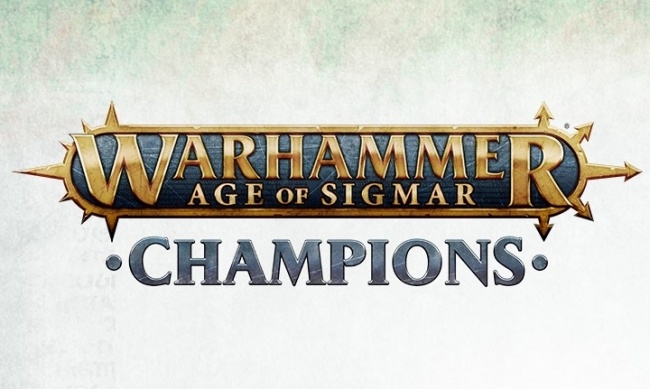 Games Workshop has partnered with PlayFusion to produce Warhammer Age of Sigmar: Champions.
The latest GW partnership is bringing a TCG players can enjoy on the table and on their phones. PlayFusion – creators of Lightseekers – are creating a game that uses traditional physical cards, and can be played on digital platforms with augmented reality.
PlayFusion will launch the new Warhammer Age of Sigmar Champions experience in July 2018. The physical trading card game will feature hundreds of collectible cards that players can use to build their own decks to fit their strategy and tactics.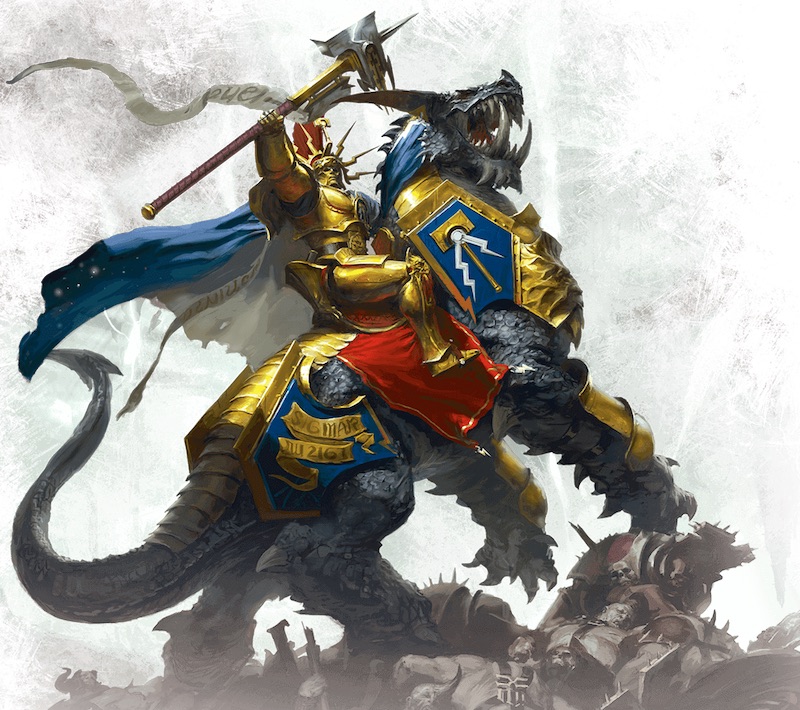 The physical cards will also come to life when viewed through PlayFusion's Enhanced Reality Engine™, allowing fans to unlock various enhanced gameplay options while also giving them an exciting new way to explore the Warhammer Age of Sigmar world. PlayFusion will continue to partner with Games Workshop for many years to come to offer new game expansions and additional card reveals.

Available for iOS, Android and PC, the game will give the Warhammer community a new way to experience the universe either physically or on their favorite devices with online play. Warhammer Age of Sigmar Champions will also feature unique physical-to-digital experiences that allows players to import their physical cards into the digital game and play them online.
You can sign up for the mailing list here to make sure you're on the up and up.
GW is really branching out right now – they've got contracts with WizKids, Ninja Division, Iello, multiple video game companies, and several clothing lines. They're back in the business of courting casual gamers and giving everyone more ways to play in their universes.
Do you think all of this outreach this will bring more folks to the miniatures games?
Subscribe to our newsletter!
Get Tabletop, RPG & Pop Culture news delivered directly to your inbox.