RPG: Glorantha Enters the 13th Age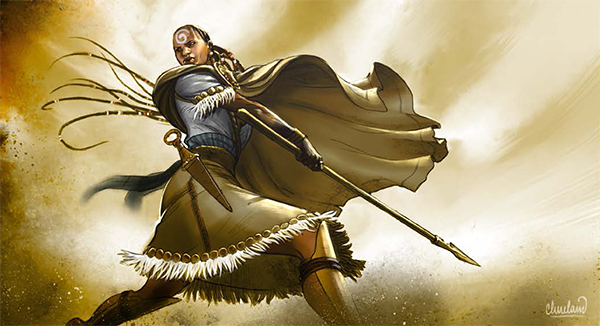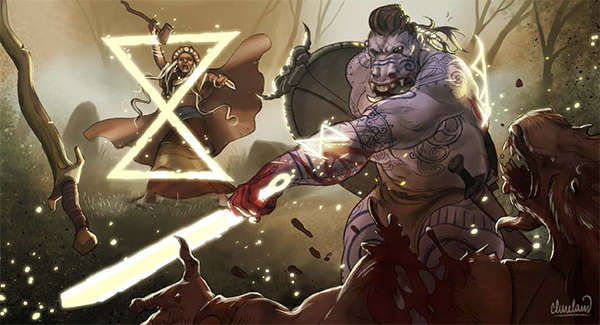 Step back into the world of Glorantha as it enters the 13th Age…
Glorantha is a world of song and stories, of runes and rituals, of magic and mythology. If you're not familiar with it, here's a primer:
In Glorantha, magic operates from the everyday level of prayers and charms to the creation and maintenance of the world. Heroes make their way in the world, and may also venture into metaphysical realms to gain knowledge and power, at the risk of body and soul. In the more recent material competing magical outlooks, such as theism, shamanism and mysticism, exist to explain the world. Within each metaphysical system, adherents may also compete – such as when theistic worshipers of rival gods battle each other. The world is flat, with a dome-like sky, and it has been shaped in large and small ways by the mythic actions of the gods. The 'historical' world of Glorantha is in a more or less fallen state, having recovered only partially from a universal battle against Chaos in the mythic Godtime.
In particular stories play an important part in how actions in Glorantha play out. Through reenacting their myths, Heroes gain insight into the world. It's very Campbell-y, but if you like that in your RPGs (and I do) then this is a fantastic setting for you.
via Chaosium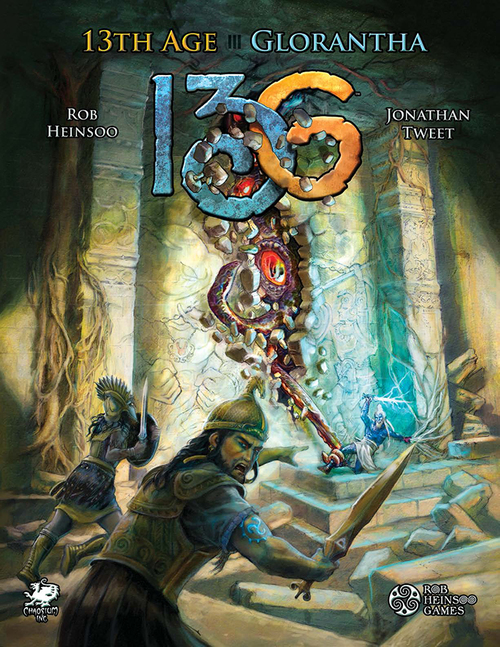 Join us in Glorantha, Greg Stafford's classic fantasy world of richly imagined cultures, ferocious combat, and colliding mythologies.
Create your group's unique Gloranthan campaign using 13th Age: the d20-rolling game of heroic fantasy, escalating combat, One Unique Things, and limb-ripping owlbears!
Developed by Rob Heinsoo and Jonathan Tweet.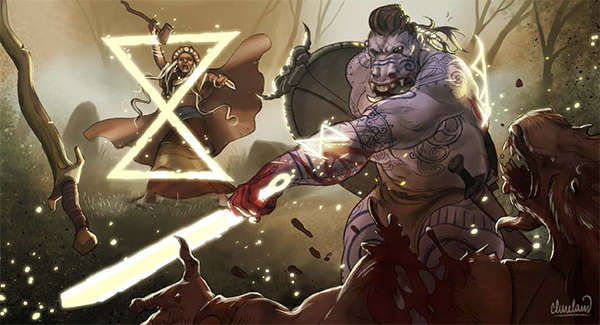 For Game Masters, 13th Age Glorantha includes:
More than 80 pages of monsters and enemies fully compatible with any 13th Age campaign, including Chaos priests, dragonsnails, scorpionmen, Crater Makers who call down the Moon, and the awesome Chaos demon known as the Crimson Bat.
More than 60 pages of ready-to-run adventures and heroquests—venture into myth to refight the battles of the gods and gain their cosmic powers!
A distinctive setting that will entertain longtime fans but is aimed at gamers who've never heard of Glorantha.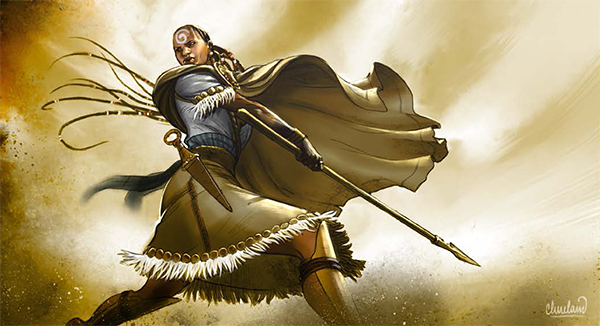 If you're a 13th Age player you'll find:
5 new classes, including the hell mother who summons Darkness spirits and giant spiders; the swordmaster Humakti who wields Death; and the trickster who (in theory!) funnels your bad luck onto your enemies.
5 new class variants, including the wind lord, a fighter with magical storm-related exploits; and the rebel, a rogue with the supernatural ability to get where he's not supposed to be.
2 new PC races, the trolls and ducks, plus Gloranthan humans with new cultural traits.
Happy adventuring! And of course if you want more Glorantha roleplaying ,there's always King of Dragon Pass.
Subscribe to our newsletter!
Get Tabletop, RPG & Pop Culture news delivered directly to your inbox.