STREAMING NOW – Dragon's Lair 40K Tournament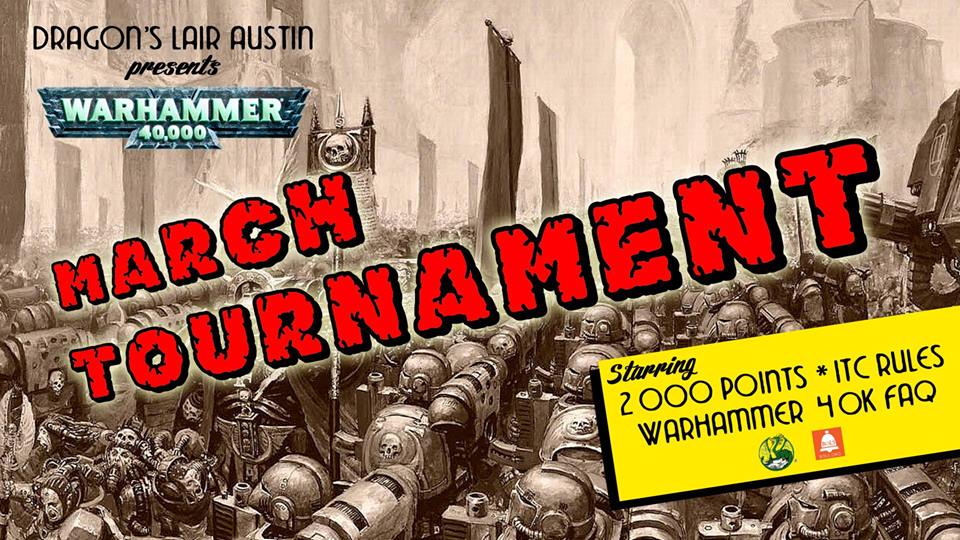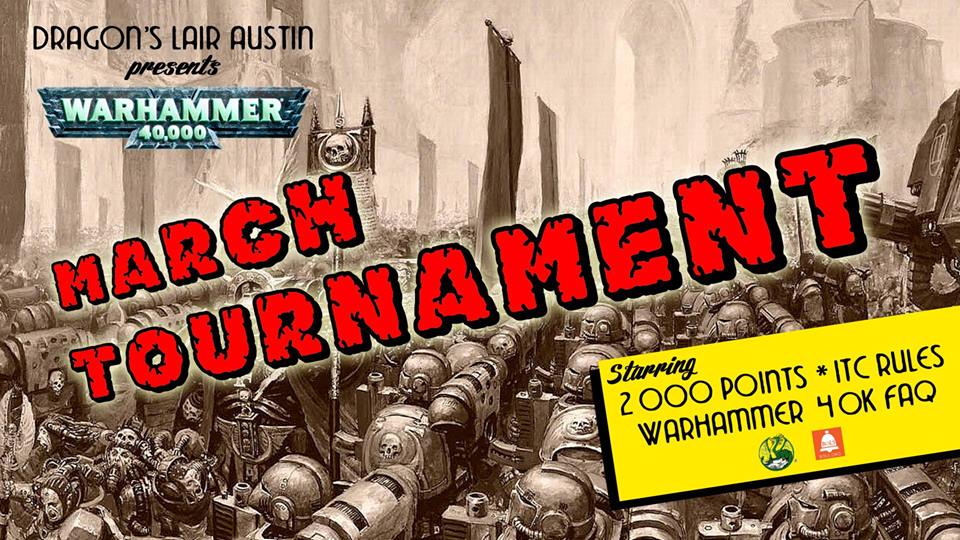 Tune in to watch players vie for victory on the tabletop at this month's tournament.
We're teaming up with Dragon's Lair for this month's Warhammer 40K tournament. Join us and watch all of the action as it's being streamed live on the BoLS Twitch channel! More info for the tournament below:
Tournament Rules:
The tournament consists of three 2.5 hour rounds – dice roll on the first game at 11:00a CT. We will be posting the start times for round two and three on our Twitch channel as they're announced.
Twitch is the world's leading video platform and community for gamers. More than 45 million gamers gather every month on Twitch to broadcast, watch and chat about gaming. Twitch's video platform is the backbone of both live and on-demand distribution for the entire video game ecosystem.
Click Twitch logo (lower right) to join us on Twitch.
BoLS Twitch Schedule
Come join us every week for all the games we can jam in. We host special events every month – including 40k tournaments and interviews with luminaries of the industry. Check out our events, and here's the NEW weekly schedule: