Tabletop Crowdfunding Round-Up: March 13th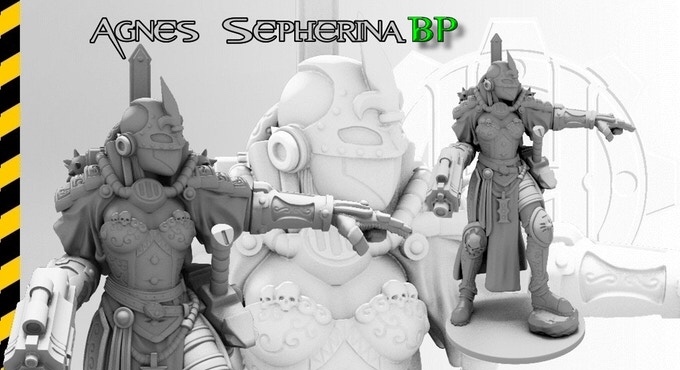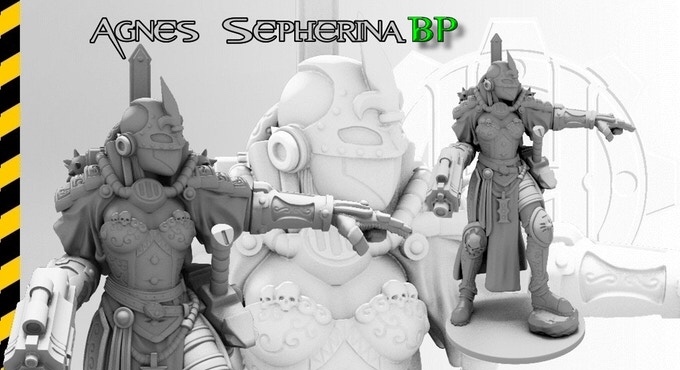 Elder Gods, giant mecha, and grimdark heroines. Come check out this week's batch of tabletop Kickstarter highlights!

The company behind the recent Highlander board game is hard at work bringing another movie franchise to your tabletop, and just in time for its upcoming sequel. Pacific Rim: Extinction is a competitive Jaeger vs Kaiju miniatures board game played with 75mm prepainted miniatures representing the various mecha and monsters in Uprising. The core game includes Gipsy Avenger and Shrikethorn, all the stat and ability cards you need to field them in combat, custom dice and measurement tools, a 3×2 playmat, and some terrain for $49. You can buy additional Jaegers and Kaiju through expansions that will cost you roughly $28 each. Stretch goals include additional characters, mecha, and Kaiju from the movie.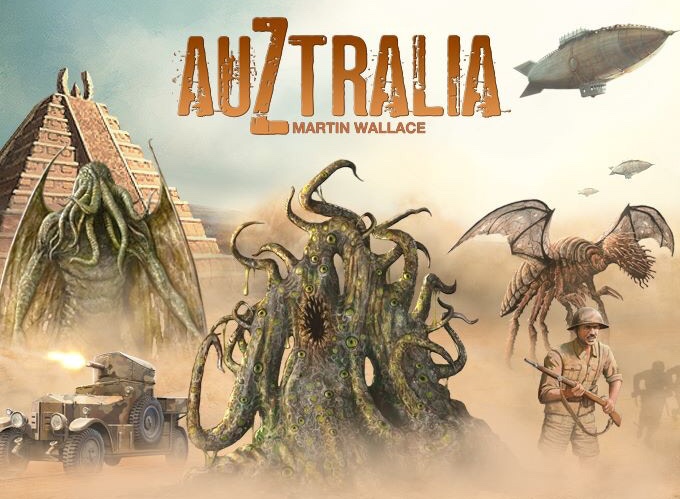 If you prefer your giant monsters to have a more Lovecraftian vibe then maybe you should check out AuZtralia. This economic and military strategy game is set in an alternate 1930s following a massive, near-apocalyptic war with the Old Ones and their minions. Humanity has begun colonizing Australia to alleviate the food shortages caused by the war, but unfortunately the Old Ones found Australia first. Players will establish their colonies on the coasts and gradually explore inland on their quest for resources and fertile farmland. Build up your defenses, hire famous pulp heroes, and band together with your rivals in times of need as the Old Ones gradually reawaken and begin rampaging across the Outback. You can grab the whole game for $50.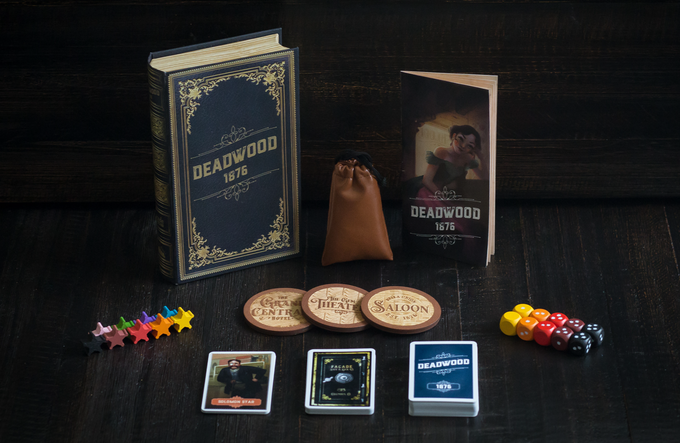 Deadwood 1876 is the latest card game from Facade's Dark Cities series of small box semi-historical games. This social deduction game places up to 9 players in the shoes of classic Wild West characters on a mission to find (or steal) the most gold in the infamous city of Deadwood. Make and break alliances and gather a small arsenal of weaponry for the inevitable final showdown, where only one player can walk away with all the loot. The entire game comes in a stylish faux book for only $23. There are bundles available that include Facade's previous games, most notably a $63 offering that includes all three Dark Cities titles.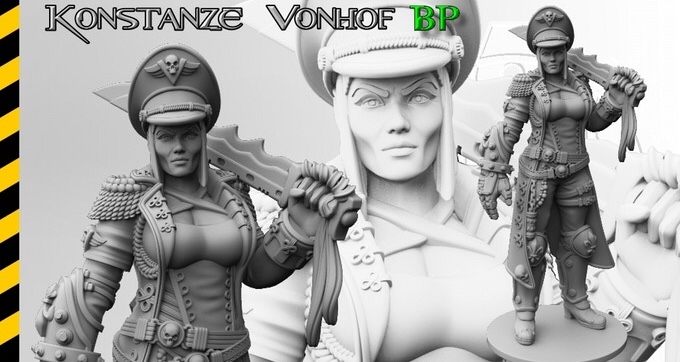 Finally we come to a campaign by the startup miniatures company Heresy Labs. Their goal is to create a line of high quality and characterful 32mm resin miniatures, and this first set would be perfect if you are looking for some female officers for a certain grimdark sci-fi game. The campaign launched with 13 miniatures, and more are gradually being added as stretch goals. If you like their work so far then you'll be happy to hear that Heresy Labs plans on frequently returning with new sculpts as their company expands. You can expect to pay about $8 per mini, with discounts available for large orders.
Subscribe to our newsletter!
Get Tabletop, RPG & Pop Culture news delivered directly to your inbox.
~Which of these campaigns caught your attention?