Tabletop Spotlight: Noria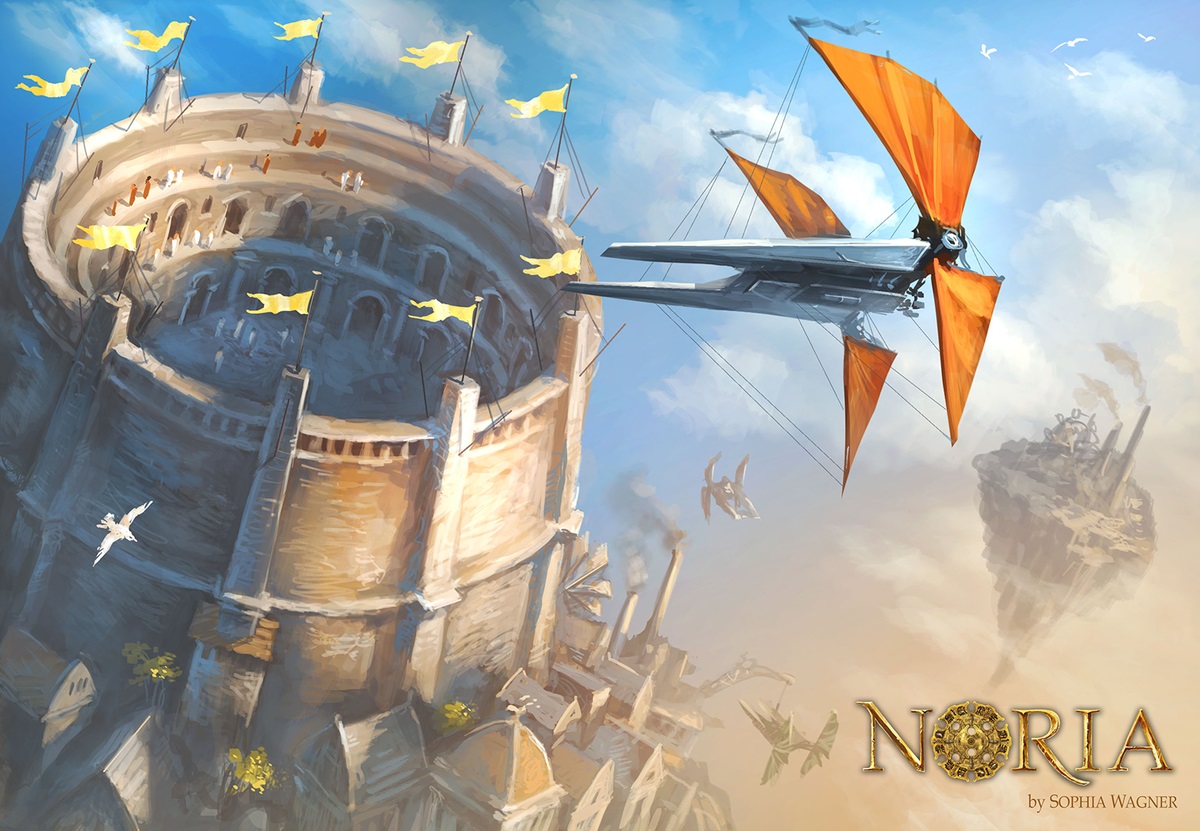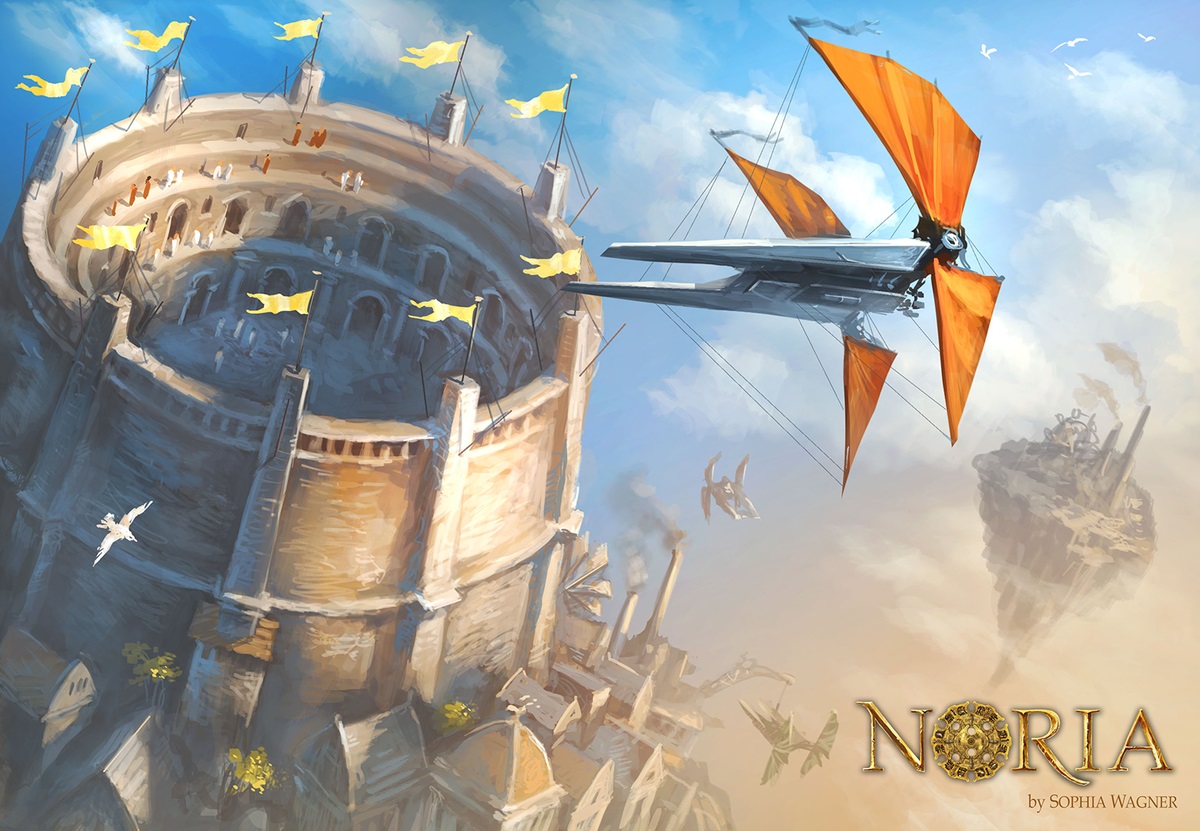 Stronghold Games brings a new innovative resource management / action control system to your tabletop with Noria.
Noria is a pretty heavy pool building, resource management game set in a floating island fantasy world.
In Noria, players are trying to move up various tracks to gain victory points and each are scored on two axes. The scoring column itself is shows how far up that track each player has moved. In addition, there is a separate axis which shows how much the entire column of the track is multiplied by, starting at 0 and moving up to as high as 16.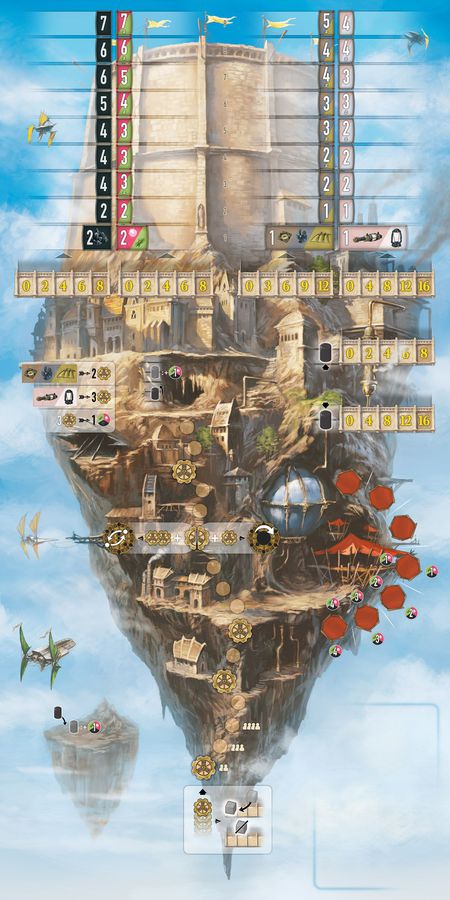 The most innovative feature of Noria is definitely the player boards. Each player has 3 concentric circular rotating boards. The player board controls which resources they are able to spend on their turn, but only when resources appear in a straight line. At the end of each turn, each tier rotates one 'slot', but they have different numbers of slots so each tier will not align the same way in the following turn. Making sure players build their resource board aptly in key to winning Noira.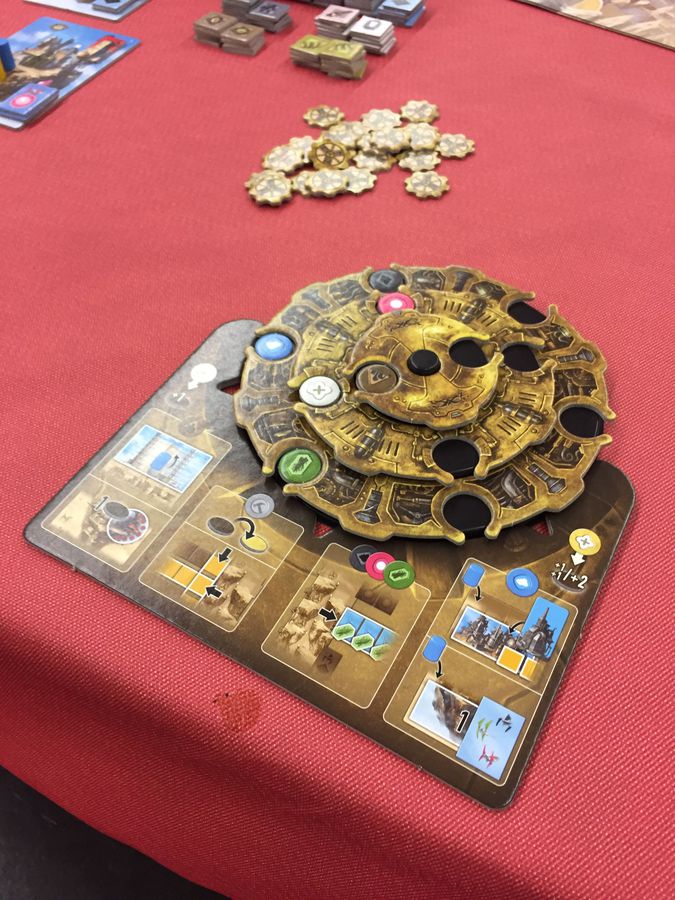 via Stronghold Games

Noria –
$79.99

– Available Now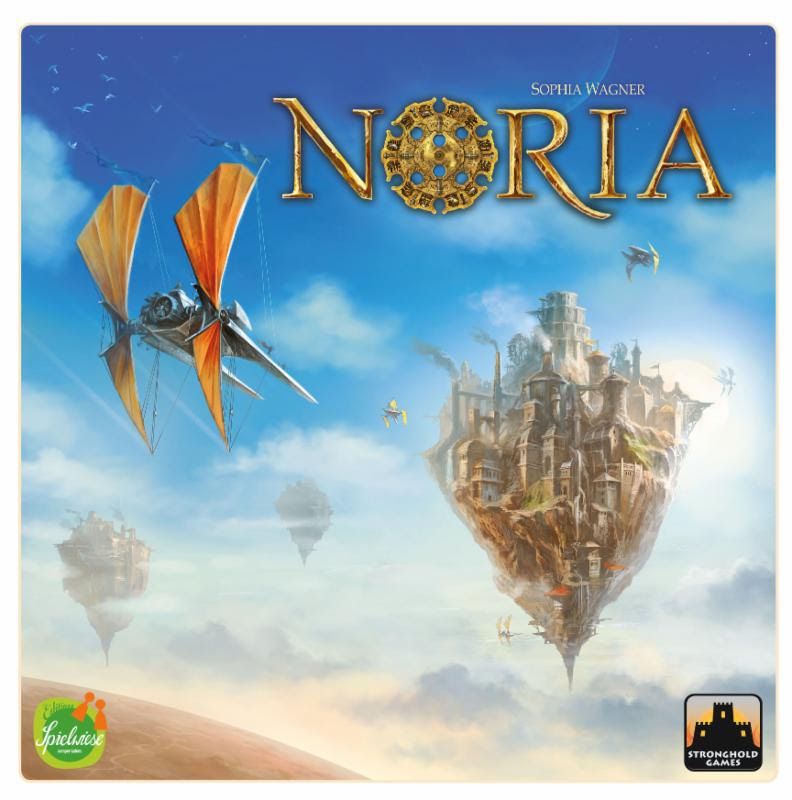 A new era is looming on the horizon. The future of Noria is right in front of you, and you must guide your flourishing trading empire into prosperity. Discover flying islands, buy ships, and build factories. Invest in prestigious projects, and secure their success by passing on secret knowledge to politicians. For even above the clouds, there is still room for improvement…

Noria is the debut title from Sophia Wagner, winner of the Spiel des Jahres fellowship in 2015. This talented, young female designer has created an entirely new Steampunk/Sci-Fi universe specifically for this game, and artists Michael Menzel and Klemens Franz have managed to bring her vision to life.

Subscribe to our newsletter!

Get Tabletop, RPG & Pop Culture news delivered directly to your inbox.

Components:

1 double-sided game board
24 Politician cubes
66 Discs

10 Obsidian
10 Energy
10 Mycelium
10 Joyrney
10 City
10 Tool
6 Bonus

20 Representative cylinders (5 per player color – 4 colors)
57 Ship tokens (19 each of Energy, Mycelium, and Obsidian Ships)
4 sets of Action Wheels (1 large, 1 medium, 1 small ring)
90 Resource tokens (30 each of Energy, Mycelium, and Obsidian)
9 Islands, various
4 Factory Tableaus
1 Start Player token
4 plastic pyramids (bases)
4 Player Aid boards
16 Round markers/Multiplier tokens
54 Warehouse tokens

12 each of 3 types of simple Warehouses
9 each of 2 types of complex Warehouses

6 Letter tokens
28 Factory tokens (7 per player in 4 colors)
26 Knowledge tokens
2 – 4 Players
70 – 120 Minutes
Ages 12+
You spin me right round like a player board, baby.