Geekery: 'Batman Ninja' – New Time Traveling Sneak Peek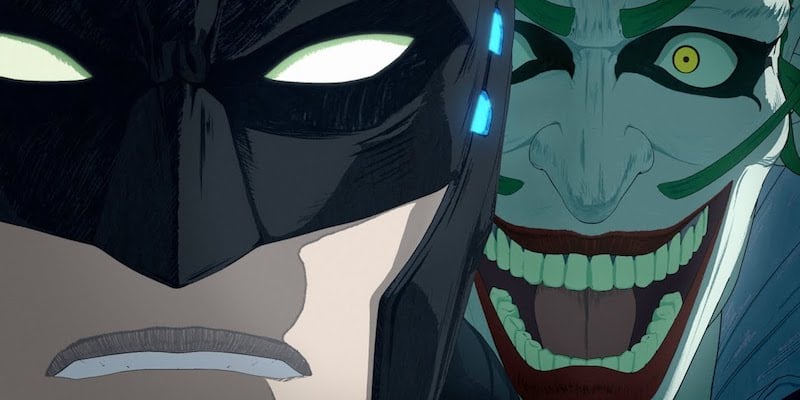 The anime style adventure that lands Bats in Feudal Japan is out now as a digital download. Play Station released a preview this week – check the first two minutes of the movie!
Batman isn't a stranger to time travel and historical settings – he has already chased Jack the Ripper in Gotham by Gaslight this year – so a jaunt back to Feudal Japan isn't a stretch. The question remaining is: how does Bats and his foes get there? It's all Gorilla Grodd's fault. Take a look…
It seems what was meant to be an explosion ended up being a time warp. There's no explanation of how the rest of the crew joins him in Japan in this clip. You'll have to check the full movie out.
The project is directed by Jumpei Mizusaki with character design by Takashi Okazaki. Koichi Yamadera (Dragon Ball Super, Ghost in the Shell) is the voice of Batman, and Joker is voiced by Wataru Takagi (Naruto: Shippûden). Roger Craig Smith (Batman Unlimited) as Batman and  Tony Hale (Rick and Morty) as the Joker in the English dub.
The digital release is available on Amazon, Playstation, and iTunes now. If you prefer Blu-Ray the US release is May 8th, UK is May 14th, everyone else will be able to get their hands on it by the end of May.