Geekery: The MCU Family Comes Together in 'Infinity War'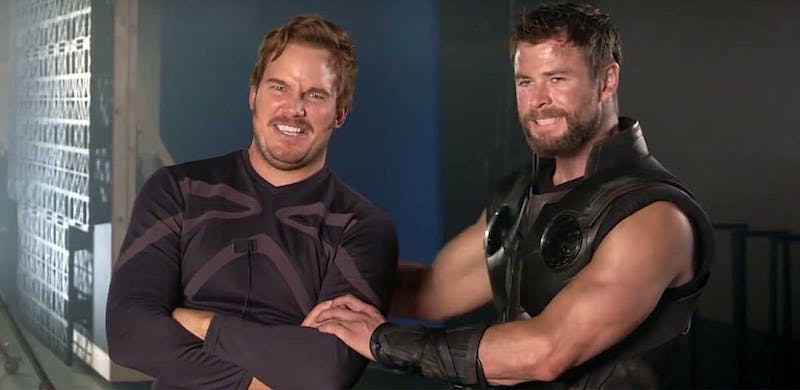 Only two weeks until we get to see the heroes of the MCU take on Thanos and the Black Order on the big screen. Based on the looks of the latest behind the scenes peek we'll be seeing comedy as well as action.
Ticket pre-sales for Marvel's big team-up have outpaced the last 7 MCU projects combined – and has put the movie on track for a record-breaking opening. This is all thanks to 10 years of world-building and one of the best casts ever assembled… and they had a great time creating it for us.
This 10 year, multi-million dollar experiment has reached a huge hurdle with this movie. It has to manage a good story while including a huge number of characters, and millions in digital effects that can distract. The MCU has had hiccups (Thor 1, Ironman 2, the Hulk solo movies), but it's been successful in ways other franchises have yet to be able to recreate. I really hope that they pull this off.
I bought my ticket for opening night the instant I could put my credit card info in. I've managed to see all but 2 of the 18 movies in the theater; some several times. I'm looking forward to the house lights going down, that familiar logo appearing, and watching the ultimate team-up.
Do you have your ticket?