Tabletop Spotlight – The Dungeon Alphabet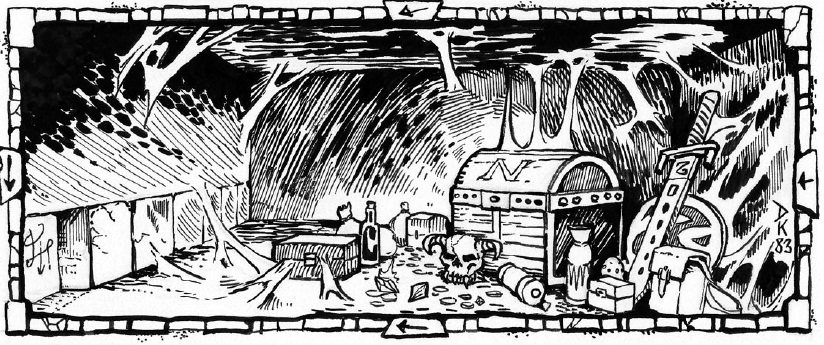 Designing a Dungeon can be tricky, but the 4th Edition of Goodman Games' The Dungeon Alphabet has everything you need to fill a dungeon from Altar to Zombies.
One of the greatest tools at any GM's disposal is inspiration. It lets you seize those moments in the campaign where some seemingly small event happens that ends up being a memorable moment. It helps you put together adversaries and allies to bring your game world to life.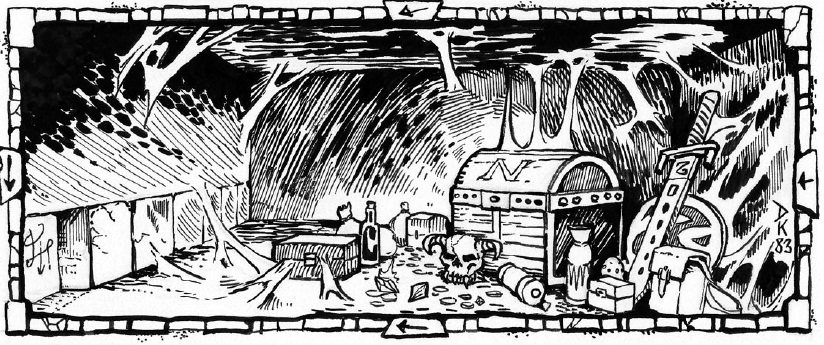 It is indispensable, and sometimes, you wish you could bottle it up to save for later. Sadly, the only thing you can bottle up is fame (you can brew glory and out a stopper in death itself, but that's another matter entirely), but while you can't bottle inspiration, you can, it seems, bookbind it, because Goodman Games' new 4th Edition printing of the system neutral Dungeon Alphabet is 80 pages of inspiration. Check out out:
As you can see, this book is here to help you. Mash together ideas, plant the seeds of monsters, mayhem, and more (mostly traps). Seriously, this book is fantastic at any part of the session.
Is your GM prepping the session? This book can help. Session flagging, and of you fight one more orc, you'll set the campaign on fire? Check out the combat events to get ideas on how to shake things up.
via Goodman Games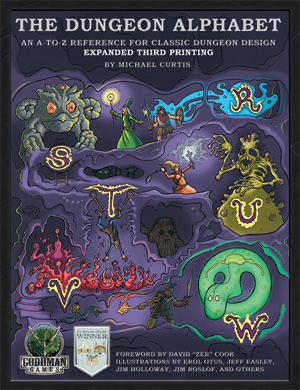 The Dungeon Alphabet compiles inspirational tables on classic dungeon design elements to assist the game master in creating subterranean challenges. The 4th printing is expanded with 16 pages of additional content for a total of 80 pages.

Check out some of these great new features:

Subscribe to our newsletter!

Get Tabletop, RPG & Pop Culture news delivered directly to your inbox.

Sewn-in satin ribbon bookmark
Gatefold page with "starter map"
Endsheets in "TSR blue" ink with beautiful art by Peter Mullen

A is for Altar, B is for Books, and C is for Caves: The Dungeon Alphabet has advice, hints, and randomized tables that bring new life to your adventures.

The entries are accompanied by outstanding art from classic fantasy illustrators and are compatible with all fantasy role playing games. This fourth printing features art by Russ Nicholson, Jeff Easley, Jim Holloway, Peter Mullen, Michael Wilson, and Brad McDevitt.

This is the color cover edition.

Also available in a foil cover edition and a leather cover edition.
Happy Adventuring!