I hope you're sitting down because these new models are going to knock your socks off! A brand new set of pics have hit the interwebs for what we believe is a new boxed set for a Rogue Trader-esque game. And they look FANTASTIC!
via Chapter Master Valrak (youtube)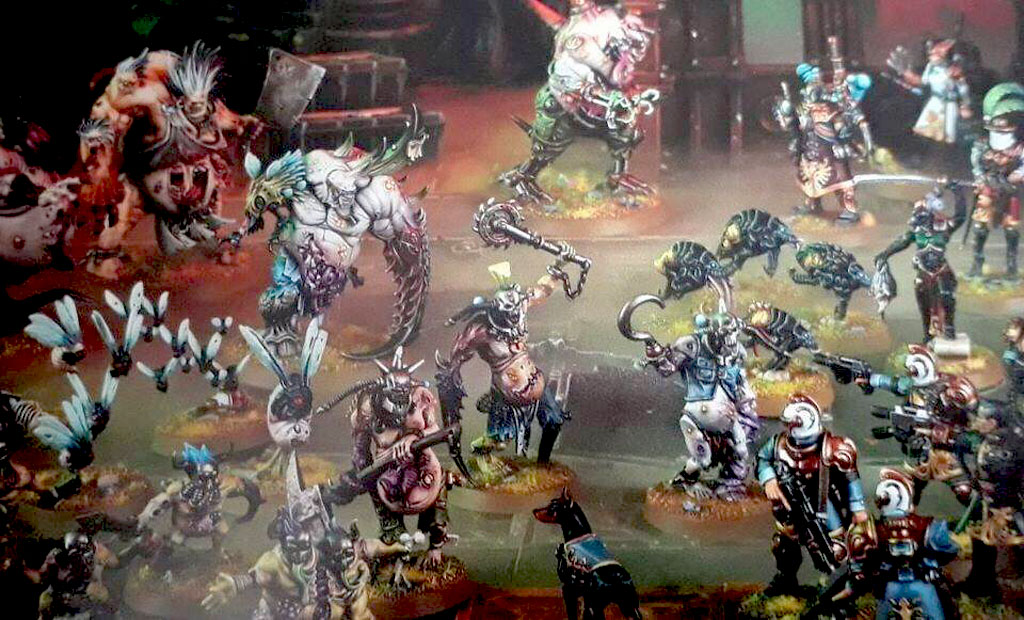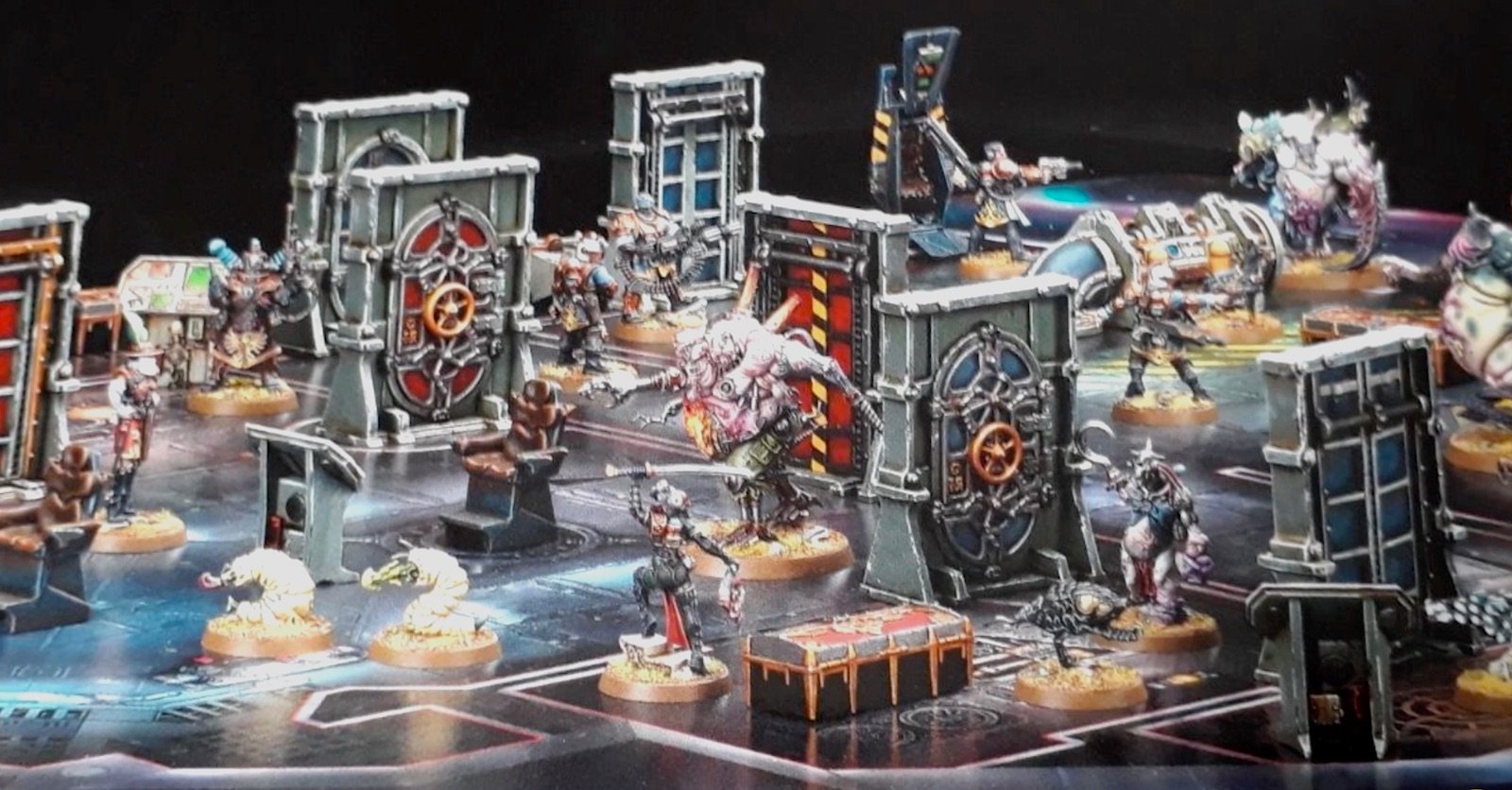 This clearly looks like we're getting a new board game with a ton of new modular terrain bits – it looks like the inside of a ship for starters with different bulk heads and even a set of chairs and consoles. But aside from all that cool stuff, LOOK AT THOSE MINIATURES!
We've got at least two factions going at it here – some Nurgley Loyalists and a mix of Imperial Crew (much like a Rogue Trader crew). There is an assassin, a couple of 'guardsmen' with helmets, a few models that look plenty fancy, at least one ship's doctor and a Mastiff as well! Oh and lets not discount those crazy look daemonic dudes on running around. New Chaos Spawn? Maybe a Daemon Prince? Who knows!? All I can say for sure is that we want this boxed set now!
~Have at it folks!