The London Grand Tournament happened this past weekend and it was an exciting time for many players. Unfortunately, one player had the gall to attempt to cheat multiple times. The good news is that cameras were rolling right alongside the dice.
Warhammer 40,000  is a competitive game. Two (or more) players design and play opposing lists with the intention of beating their opponent by using all the tricks in the book. This goes doubly-so major Tournaments like the London Grand Tournament that was held this past weekend. When the competition gets that fierce people will push the envelope – for some folks they might even cross the line from competitor to cheater.
via The London Grand Tournament (Facebook)
LGT 2018 Invitational Final between Alex Harrison and Geoff Robinson

On Saturday, 19.05.2018 and Sunday, 20.05.2018, the LGT 40k Invitational Final took place between Alex Harrison and Geoff Robinson. It was a tense affair. It was late in the evening, both players were tired and had just played each other in the 40k GT just before and it was the final of a major competition, aired across the world on live stream. Also, because of the closing time of the venue, the players had to be hurried, which only added to the pressure. Accordingly, they both made honest mistakes that were retrospectively corrected, and we let them finish the final the following day so that they had enough time.

However, upon reviewing the recorded footage of the game, we have reached the conclusion that Alex did not just make honest mistakes; he appears to have engaged in player misconduct at various points during the game. (Please see examples below)

The LGT takes a zero-tolerance approach to this and has decided to ban Alex from future LGT events,]..

We would like to take this opportunity to apologise to Geoff Robinson, who ultimately won the Invitational Final, and to all the viewers that tuned in. This type of behaviour cannot and will not be tolerated at the LGT.
Watch The London Grand Tournament Stream – Day 2 Invitational Finals! Geoff Robinson vs Alex Harrison from FrontlineGaming_TV on www.twitch.tv
If you check their Facebook Page and read the full details and conversation. Based on this they ultimately disqualified the player and subsequently banned him from future LGT events.
Examples Listed
1.) The pre-meditated pushing of a model to close the gap between hammer-heads with a water glass: https://www.twitch.tv/videos/263408718?t=00h25m21s
2.) Changing a model's wound marker from 5 down to 3: https://www.twitch.tv/videos/263408718?t=00h15m14s
Called out 30 seconds later: https://www.twitch.tv/videos/263408718?t=00h15m38s
3.) Lying to trade out objective cards:
32:41 draws objective cards
45:20 doesn't discard or declare the intention to discard objectives: https://www.twitch.tv/videos/263408718?t=00h45m16s
51:40 he lies and said he did discard one and said he would discard one: https://www.twitch.tv/videos/263408718?t=00h51m26s – Geoff calls him out on it but then lets him cheat anyway/gives him the benefit of the doubt.
4.) Implying models are within a certain range, getting called out, measuring it incorrectly, and getting called out on that:
https://www.twitch.tv/videos/263217667?t=00h24m27s
The cheater was so bold as to say "I pre-measured it so if it is slightly out I'll just nudge my model forward." Geoff didn't let it slide since the model was a full ~2″ out of range.
5.) The biggest was very possibly unintentional, but Alex misrepresented the "For the Greater Good" overwatch rules and used it on not just his 4 HH's SMS, but the tanks as well (very end of part 1 video). This was caught by the judges overnight and corrected, thank goodness as it made a huge difference. Alex likely misused this rule to his benefit in his previous 6 games in the tournament.
6.) I can't tell if a 3 or 5 was actually rolled due to lighting, but the dice were likely obstructed from Geoff's point of view and Alex said it was a 5, Geoff said no, it was a 3 and asked him to reroll it:
https://www.twitch.tv/videos/263408718?t=00h12m21s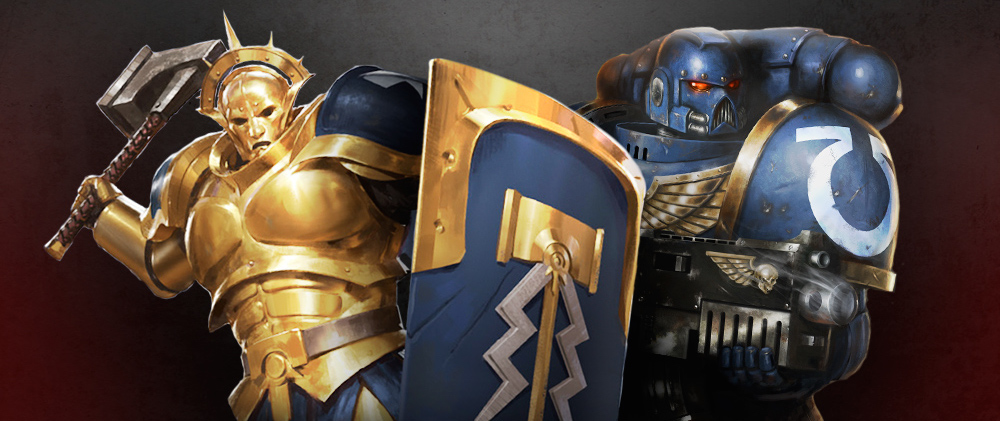 Now, we've all made mistakes in games, forgotten rules/abilities, misread something, bumped models, etc. That's one thing – but when a player willfully breaks rules and goes outside the standard rules of a game to try to get an advantage that's called cheating. According to Google, cheat is defined as:
"act dishonestly or unfairly in order to gain an advantage, especially in a game or examination."
In this instance, the cameras were rolling and caught the player red-handed. He has been punished for the offending actions as well with a DQ and a ban. But let's be clear here: The player in question is responsible for his actions – the ban and DQ are the consequences. He will have to live with that and the public shaming that follows. I don't condone his actions and I don't envy attention he's receiving. And now, the cheater in question has to ask themselves what all cheaters who get caught do: Was it worth it?
Congratulations to Geoff Robinson for ultimately pushing past this unfortunate event and won the LGT Invitational Final!