You heard that right. Get in here for the latest whispers spreading across the 40K rumorsphere.
So far we've already gotten 3 Aeldari codexes:
Craftworlds
Drukhari
Harlequins
With varying levels of effectiveness from the three books.

Rumors
Latest word from industry professionals say
Look for a 4th Aeldari codex hitting the shelves by the end of the year.
 Codex Ynnari
The Codex will come after all the previous codex 8th Edition versions have been released (Knights Wolves, GS Cult, Orks )
The codes WILL include new models.

Thoughts
Considering the Ynnari is the real exciting part of the Aeldari backstory over the last year it makes sense to have them get their own codex. The Ynnari faction already heavily influences the 40K Meta with only 3 models (Yeah I know – it's all Yvraine all the time).  I think a standalone book would go a long way to not only continuing the fluff backstory of the new Eldar god's awakening, but allow GW to give the faction more fleshed out rules, their own strategems and relics, and have some time to redo their rules and exactly how they will work with other Aeldari factions in soup lists.
But to me, the real question is what the new minis would be.  Strangely for a faction the Ynnari already have the characters; what they need are some basic units.  I could imagine things like
Some type of  ELITES "Ynnari-Aspect Temple" following the teaching and appearance of the Visarch
Some type of standard TROOPS unit of devotees (roughly on par with Guardians-Kabalite Warriors)
Maybe even use the opportunity to toss in that giant Avatar we've been seeing in the recent codex artwork?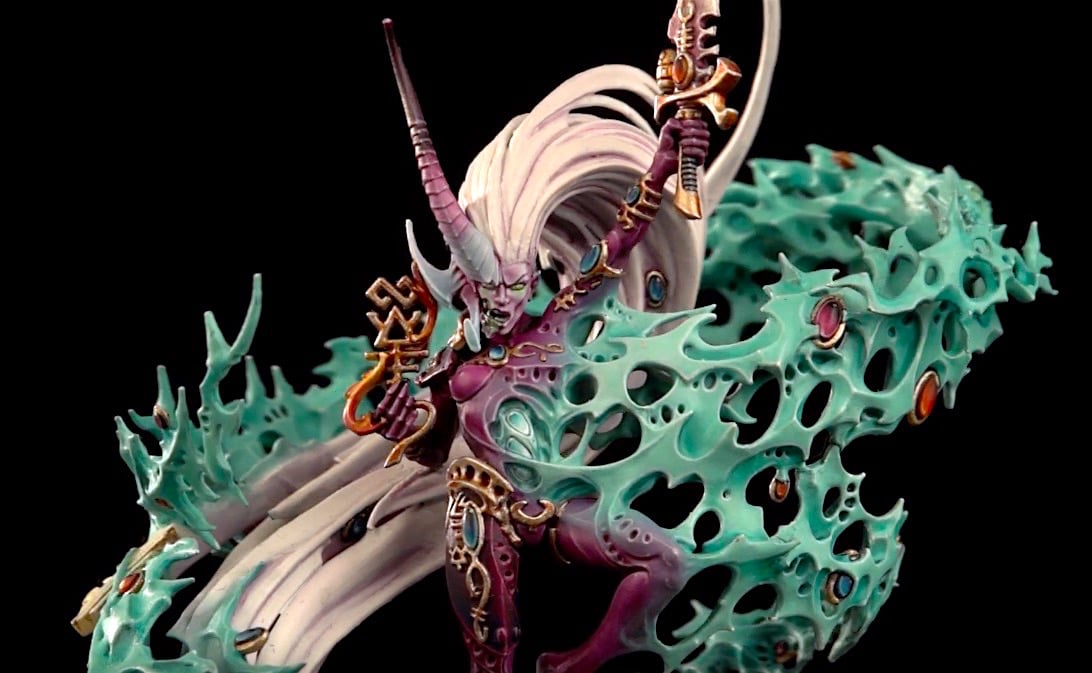 Give the army a limited selection of units/vehicles from the Craftworld/Drukhari books and you are pretty much there.
~What would you most like to see in a standalone Ynarri codex?