Wrath and Glory will be up for pre-order or "pre-sale" next Friday. Here's a first look at the Core and Campaign books to celebrate.
That's right folks. Wrath and Glory will be up for pre-sale starting on June 1st, and during that time you'll be able to get a bundle deal on the launch titles, which include both the core book and Dark Tides, the first big adventure module for Wrath and Glory, seen below.
via Ulisses
First up, here's a look at the Core Book.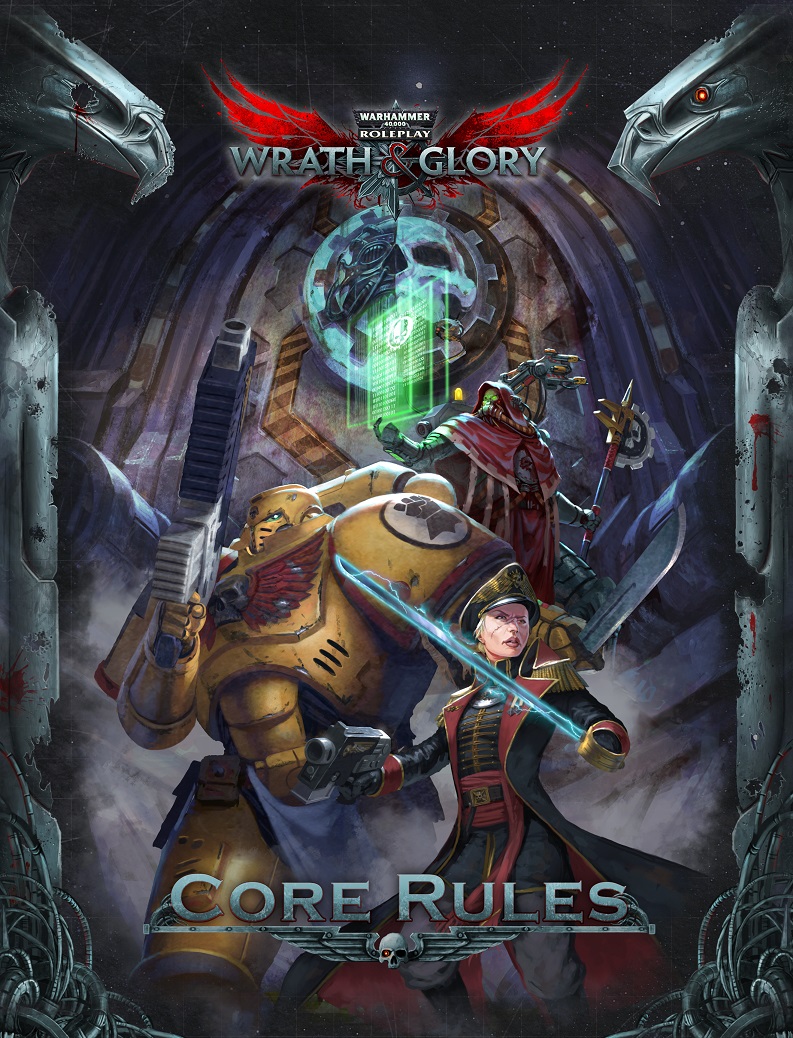 This book has over 400 pages and acts as your complete rules reference for Wrath & Glory. It includes extensive character creation options, gamemastering advice, and so much more!

The Wrath & Glory Core Rules are the perfect way to get into the game!
The big reveal this month, though, it's Dark Tides, the campaign module that showcases both the system and the Dark Imperium through a series of five adventures.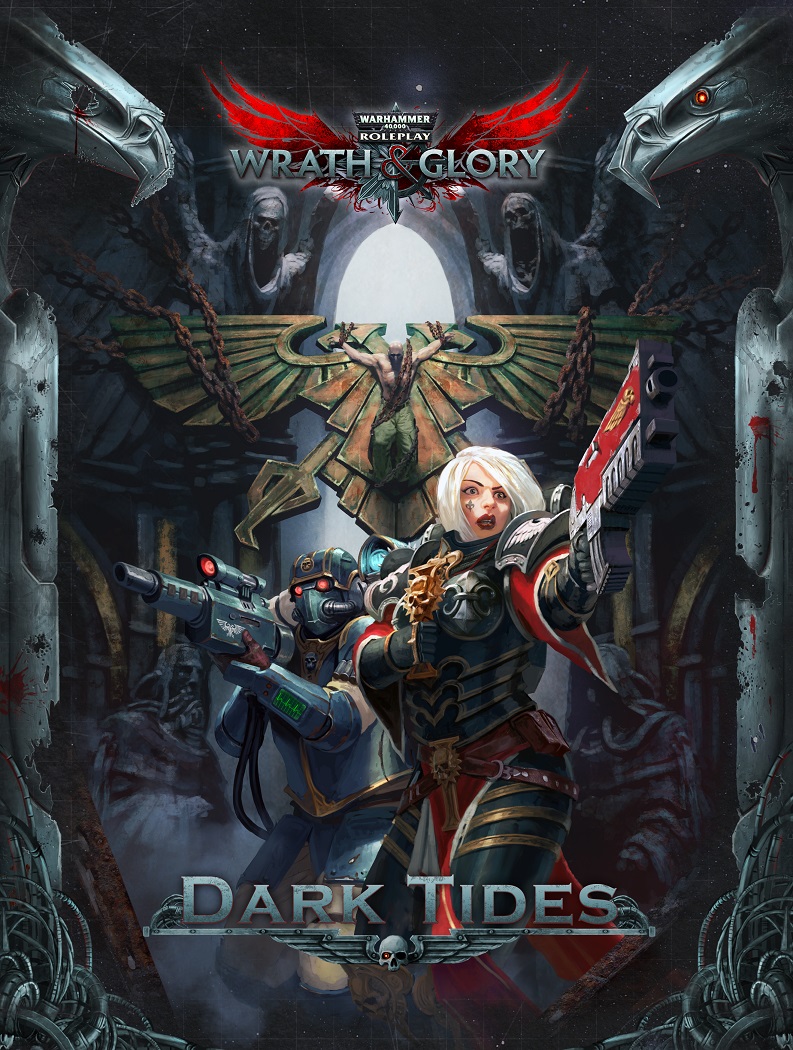 The ocean world of Charybdion seethes with discontent and a growing sense of danger. Charybdion's planetary governor has gone missing, and his councilors struggle to select a suitable heir. Meanwhile, mysterious murders, nightmares, and other dangers threaten to cast this planet into anarchy and despair.

Dark Tides is an anthology of five linked adventures that bring your heroes face-to-face with the dangerous villains responsible for Charybdion's troubles. Can your heroes confront the vile forces spreading insanity and corruption? The fate of this planet is in your characters' hands—if they can survive what lurks beneath the dark tides.
Curiously, though both of these books are included at launch, of the two bundles they outline, only one lets you pick up both of these books, and that one is littered with accessories you may or may not want.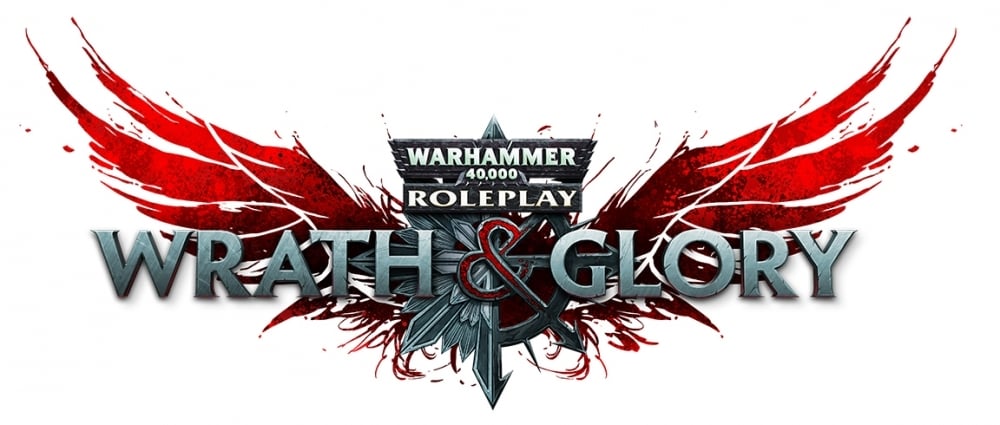 Player Bundle – $100

Core Rules(Hardcover/Deluxe/Limited)
Talents and Psychic Powers Card Pack
Gear Card Pack
5 Dice (4 black, 1 red)

All-In Bundle – $275

Core Rulebook (Hardcover/Deluxe/Limited)
Dark Tides
GM Screen
Wrath Deck
Campaign Card Deck
Perils of the Warp Card Deck
Combat Complications Card Deck
Talents and Psychic Powers Card Pack
Gear Card Pack
Wrath & Glory Digital Soundtrack
3 Double-Sided Battle Maps (1 large, 2 medium)
Beginner's Rulebook and a new Starter Adventure (separate from Blessings Unheralded)
6 Pre-Generated Characters on Deluxe Character Sheets
Acrylic Tokens for Characters, Enemies, and NPCs
10 Dice (9 black, 1 red)
Exclusive Collectors Box
As you can see, so far only the All-In Bundle, which includes every last launch release, including all of the card packs. But, if you're just looking to pick up the books, you'll have to grab them individually. The one thing about the bundles though is, these aren't their final forms:
In addition to being great bargains all by themselves, the Bundles are your key to amazing bonus material that we will include with your order at no additional charge!

Each week during the pre-sale, we'll reveal another item that will be included with every order! These might be digital supplements with new game material, physical items added to your order, and more!

And the great thing is that you don't have to do anything – no matter which bundle you choose or when you order, you will get all the bonus material!
So, if you're looking to get some truly special offers, you'll probably want to check their site every day to see how the bundles have changed.
Until then, the Emperor Protects.