Because, as the song goes, the times they are a-changin' — and Tzeentch is pretty much all about that. So turn and face the strange, and let's talk about the changes coming for Tzeentch's armies in Age of Sigmar, 2nd Edition.
Tzeentch, when he's not busy plotting the downfall of the galaxy, or somehow ensuring that every scheme and thread of destiny being interwoven throughout two different realities goes his way, is also responsible for a screaming legion of daemons, cultists, and assorted monsters. And in Age of Sigmar 2.0, the forces of the Lord of Change are, fittingly, well, you know…
via Warhammer Community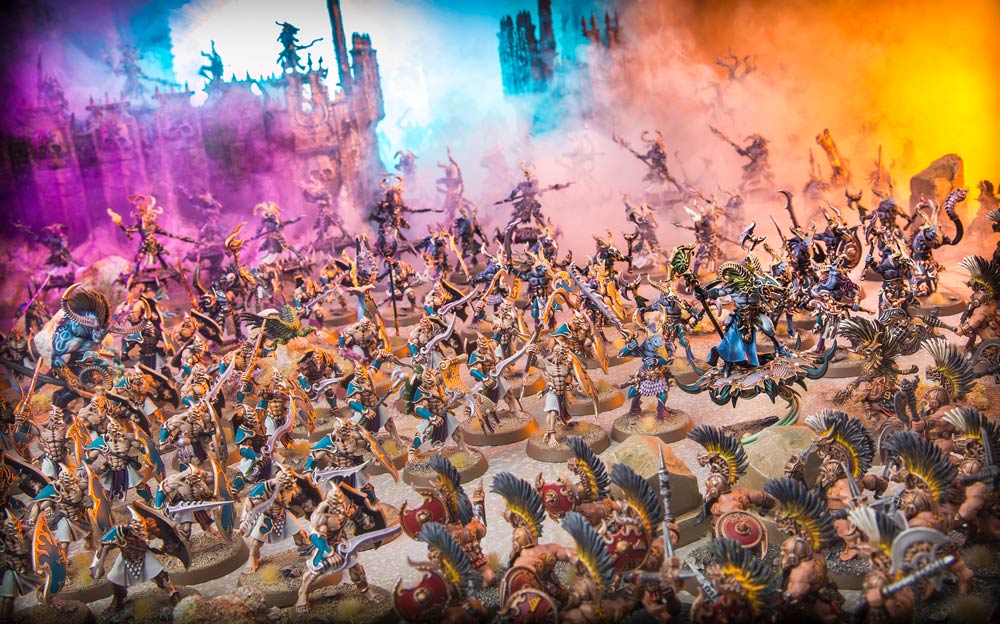 As knowledge and learning return to the long-subjugated realms, so too rises the threat of Tzeentch, Chaos God of Change. Master of magic, forbidden wisdom and transmutation, Tzeentch is not just served by the barbaric tribes in the hinterlands of the realms but by countless cultists in the free cities. From wandering fortune tellers to viziers in high seats of power, the agents of the Changer of Ways will hide, sometimes spending years in secret conclaves, weaving plots, growing cults and manipulating those around them towards Tzeentch's goals. When the moment is right, these cults reveal themselves, tearing down the bastions of Order with bursts of sorcerous warpfire and cunning tactics.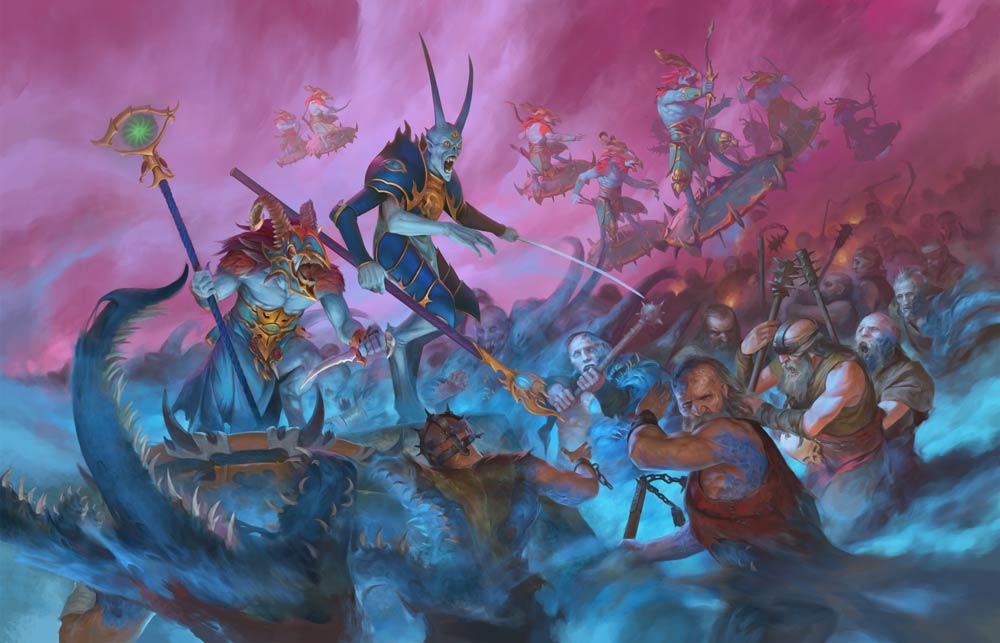 Basically this is going to be an army that's all about magic. Magic and being able to get your tzaangors in while the getting is good. Tzaangors are getting a nice buff in the new edition–for every 9 models in a unit, they get +1 attack–and since we know you can field a block of 30, that's a pretty sizable chunk of damage right there.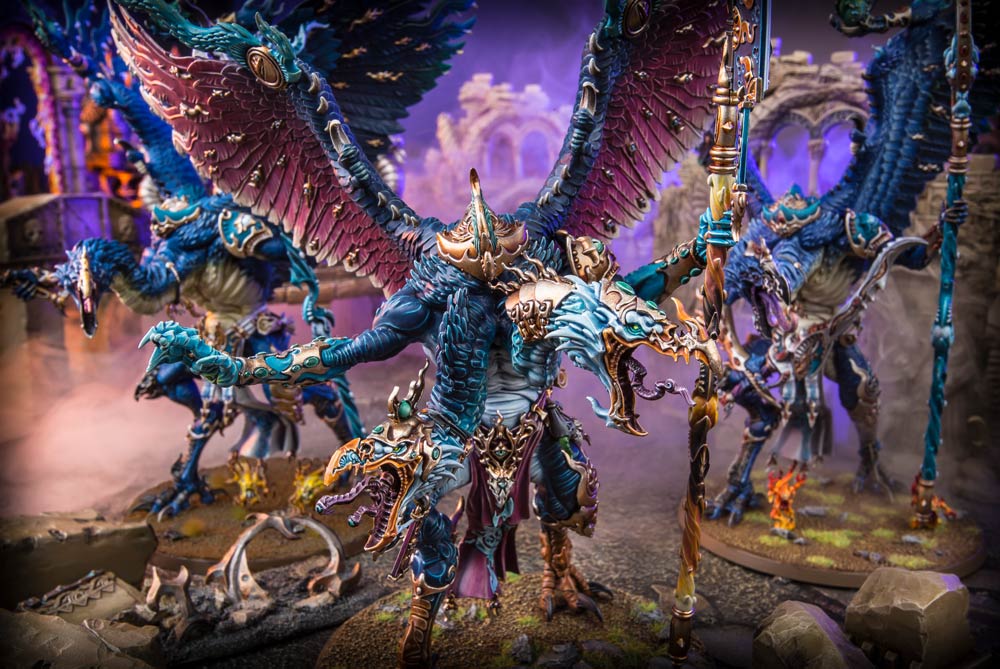 But let's talk magic–as we saw earlier, spells are different in AoS 2.0. You can now unbind spells from a world away (or at least 30″). Which means you can threaten more of the board with your magical defenses–and with so many different spellcasters available to the list, odds are good you've got more spells than your opponent can deal with. Especially with spells like: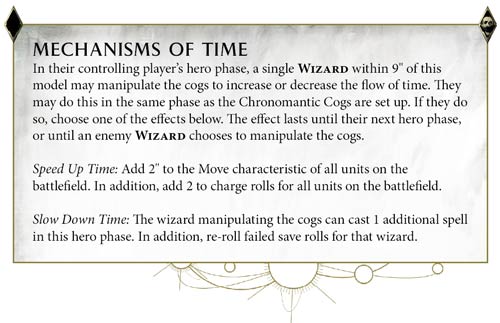 Now the first use does add an extra 2″ to everyone's movement and charge rolls. Or you cast an extra spell and get better saves. Either way, there's more in store for Tzeentch and his forces when the new edition drops.
Be sure and stay tuned for more on the new edition.