Age of Sigmar is getting a second edition in June – what better time to bring back the missing Chaos God Slaanesh?!
The Dark Prince has been missing in action since the launch of Age of Sigmar. It's been 3 years since the game launched and the only news we've heard is that the Aelves bound and hid Slaanesh in the Hidden Gloaming. Oh, and they have been siphoning the souls the god of excess had eaten in the End Times.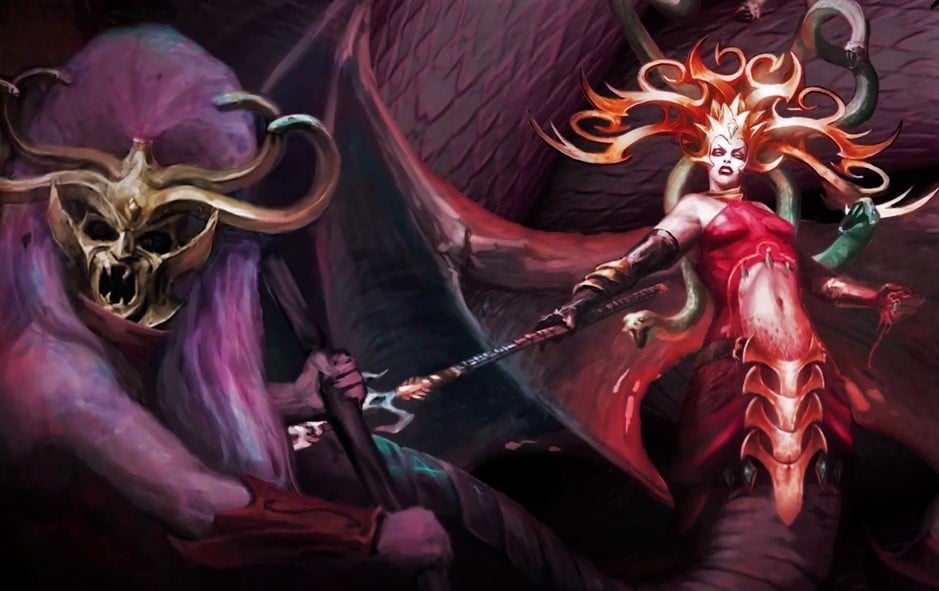 That's why the Daughters of Khaine are so twisted and 'Slaaneshi' looking. And it's also why the Idoneth Deepkin have withered souls and eyeless faces.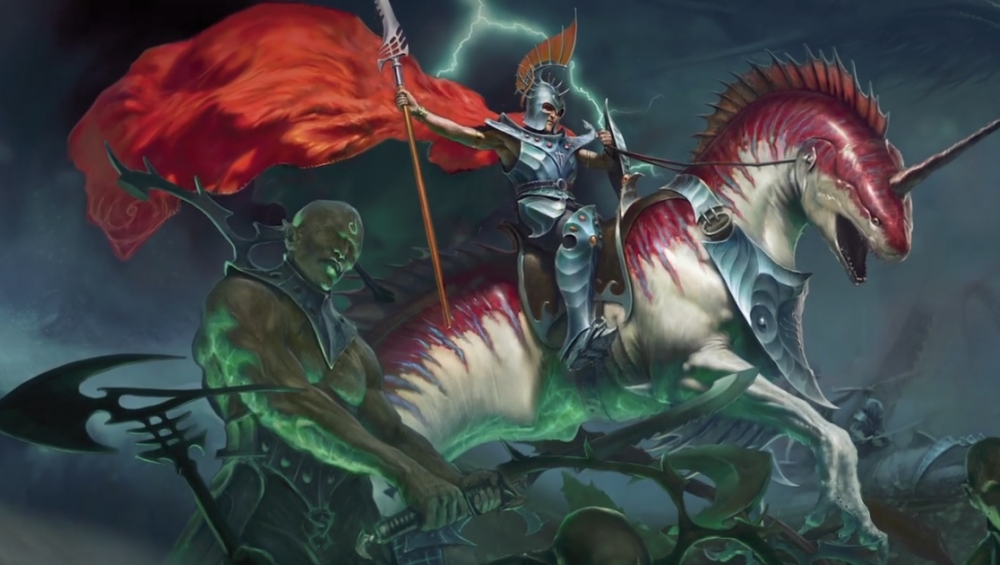 But things are happening and events are stirring up the pot. The trickery of Morathi has caused a shift in the trap that holds Slaanesh and his followers are on the scent of the lord of pleasure.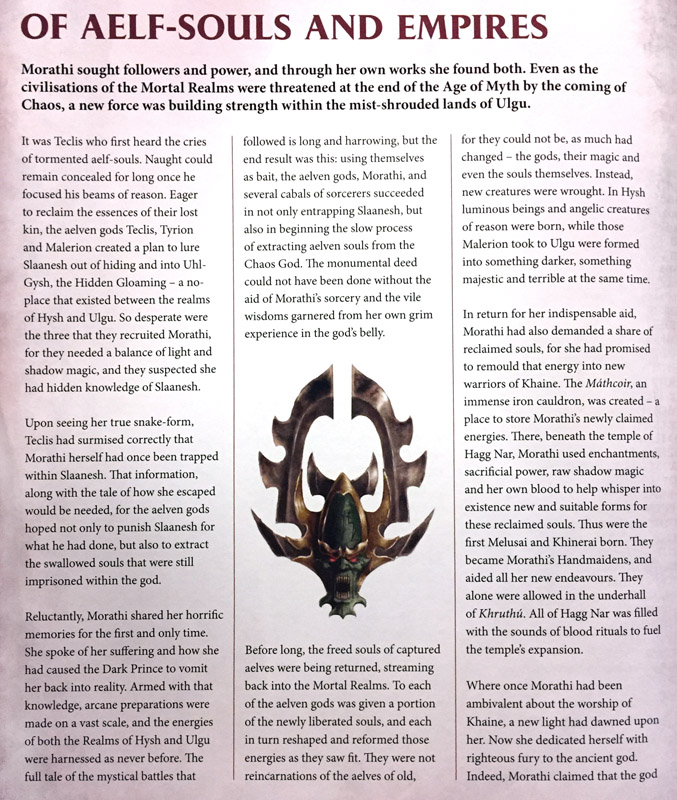 Plus we've got all the trouble that Nagash has been brewing causing all sorts of problems for the realms. Who knows how that's going to shake things up.
The point is that the status quo is changing as well as some of the core game play of Warhammer: Age of Sigmar. What better time to bring back Slaanesh than with AoS 2.0? And as many readers pointed out from the Rumor Engine, we might just be seeing the tip of the iceberg: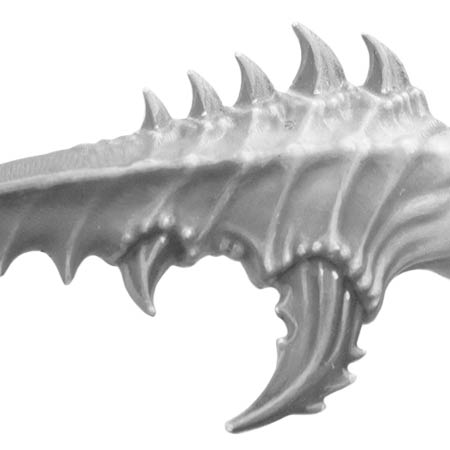 Daemonette Claw? Or something bigger?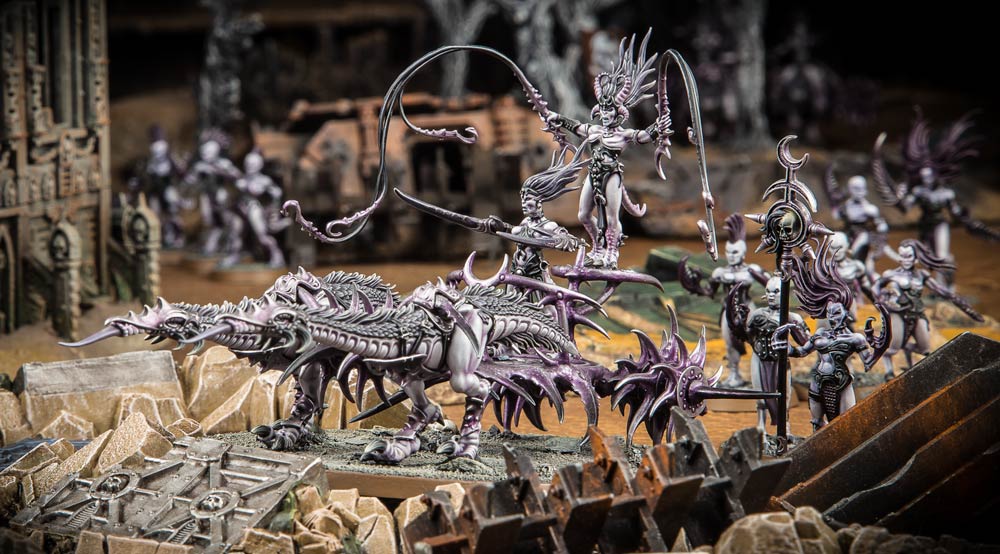 No – BIGGER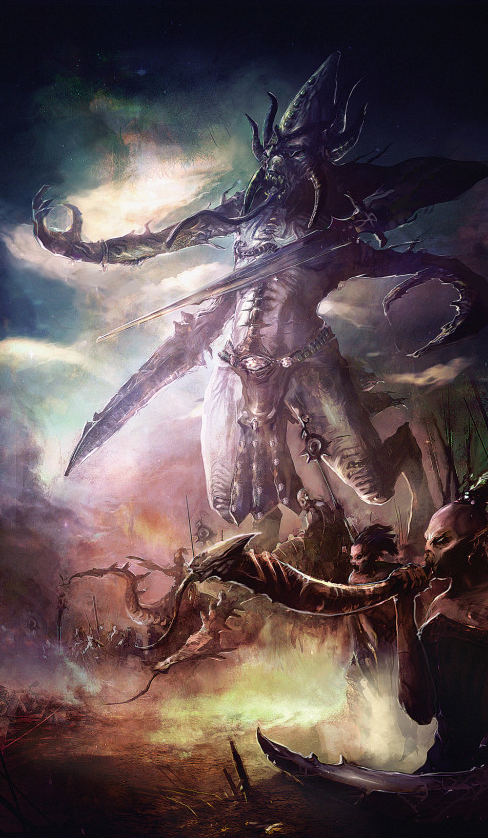 Now you're talkin! Think about out – we've had Khorne, Tzeentch and Nurgle…there is only one left. And we had those rumors from October of 2016.
Industry professionals say:
The biggest challenge has been to balance the new design to be uniquely Slaaneshi while not being too overtly adult or sexual in nature.
Model size is 6-7″ in height
Look for the standard digitigrade legs with the "backwards" joints to remain.
4 arms, large crustacean claws below, hands up top.
Multiple weapon options for the upper hands: blades, whips, etc…
Corset style torso armor, covering breasts.
Heavily decorated skin pierced with rings and jewelry, and scarification emblems.
Head is highly elongated with a humanlike face, yet sporting deamonic elements including multiple sets of horns, several tongue options, and sets of inhuman teeth.
2018 could be the year Slaanesh returns…And if Slaanesh comes back to AoS, it's only a matter of time before the Dark Prince shows up in 40k!
What do you think? Is it time to unleash Slaanesh? And what about the Horned Rat? I'm sure there will be pay-back for the usurper!