BREAKING AoS RUMORS: Age of Sigmar 2.0 Box Contents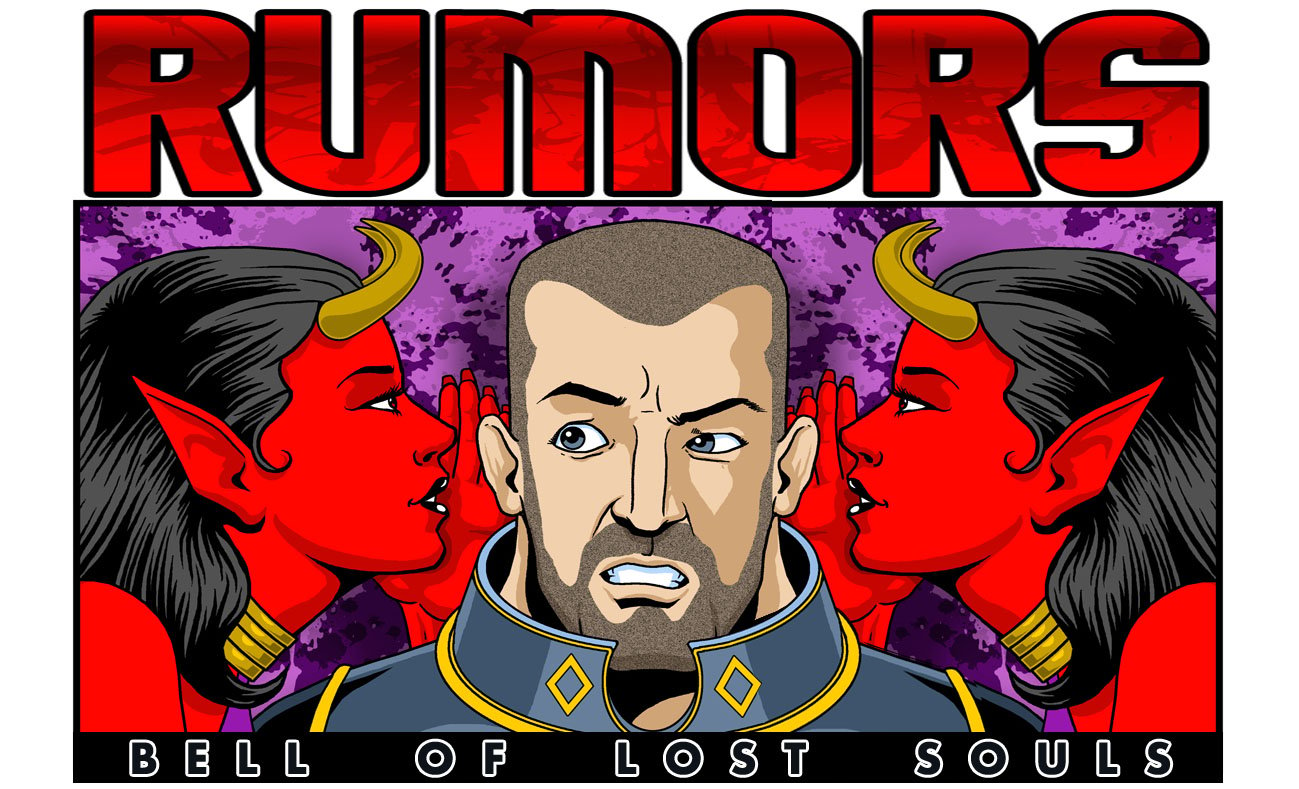 There's an image doing the rounds of what's inside the Age of Sigmar 2.0 boxed set:

The Rumor
Here's the latest from Xavi Arnau (DISQUS)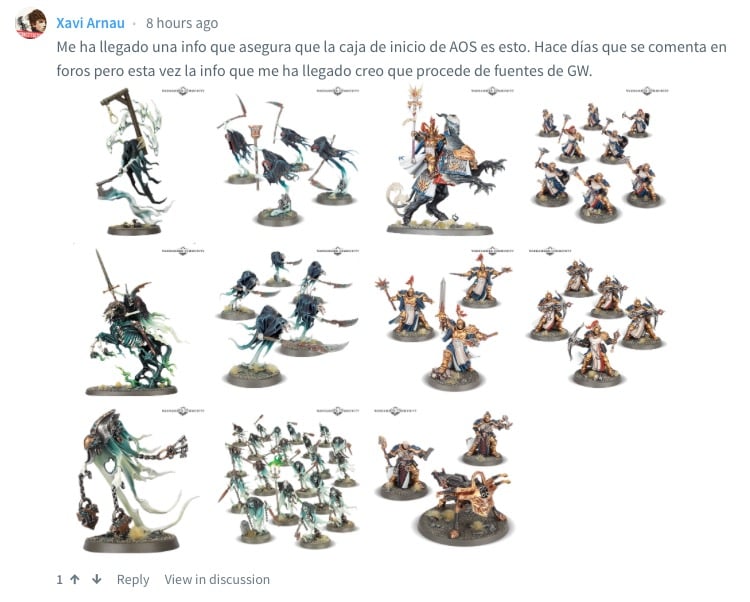 "Me ha llegado una info que asegura que la caja de inicio de AOS es esto. Hace días que se comenta en foros pero esta vez la info que me ha llegado creo que procede de fuentes de GW."

translates as:
"I got an info that ensures that the AOS start box is this. For days that comments on forums but this time the info that has come to me I think it comes from sources of GW."
Here's the closeup of the image he included in his DISQUS comment: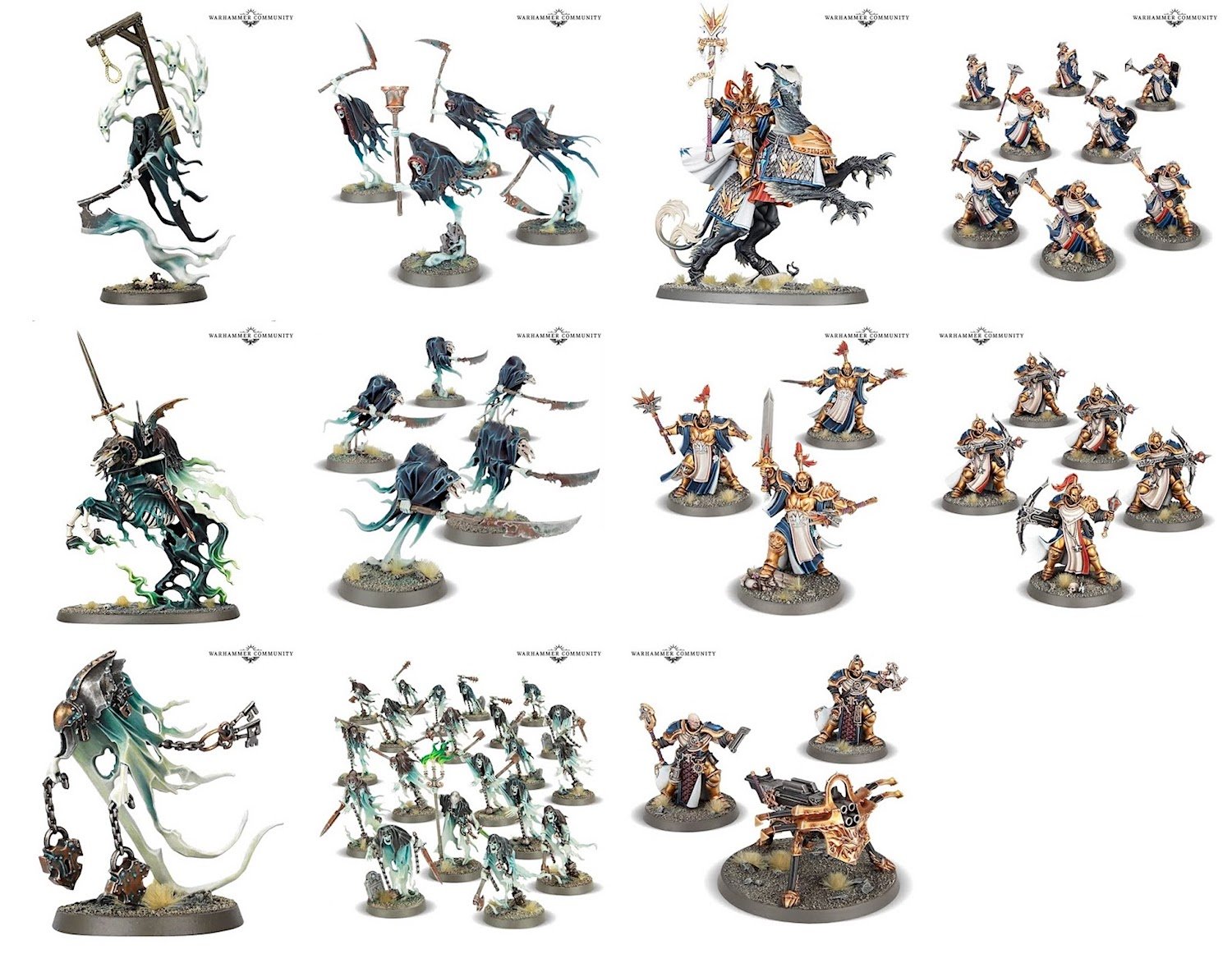 Thoughts
That is a ton of minis and if true marks the Boxed set as Stormcast vs Death (move over Khorne, Nagash is in town).
This fits with the grand 2018 theme of Malign Portents in Age of Sigmar featuring an acsendant Nagash and his undead legions.
That is 100% new miniatures shown off at Warhammer Fest, from both Stormcast Eternals and  Nighthaunts factions.
No word on cost, but the comparable 40K Dark Imperium box is $160. Take a look at the image below and compare for model-counts.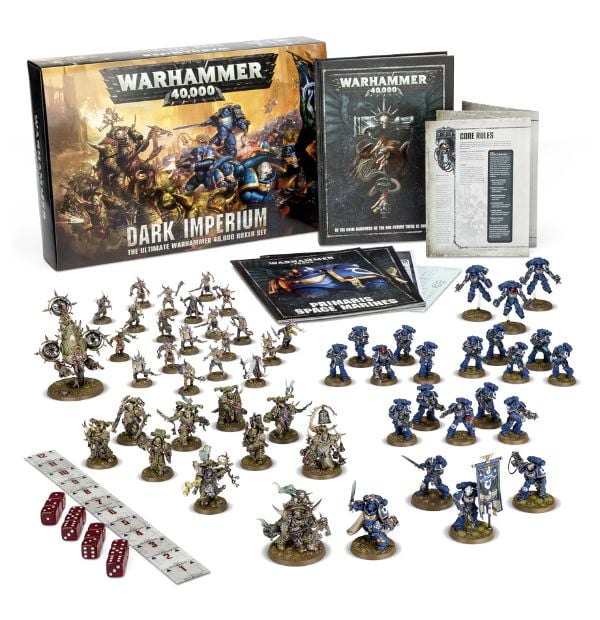 Subscribe to our newsletter!
Get Tabletop, RPG & Pop Culture news delivered directly to your inbox.
~What do you think?