Today Mike Mearls sat down to sketch out what Psionic powers could look like in 5th Edition. This is some pretty cool design geekery, so strap in and take a look.
Psionics have long been a part of Dungeons and Dragons–introduced in Eldritch Wizardry, where they could manifest in characters with high ability scores, then getting a big rework in 3.x where they became this spell-like subsystem, and now it looks like they'll be finding a home in 5th Edition as well.
As promised, yesterday Mike Mearls sat down to outline how Psionics could work in 5th Edition. None of this is final–but it feels pretty solid. So let's proceed with the caveat that, a lot of this will likely change through playtesting, and there's a chance that it might never make it out of the playtesting phase. All that said, this does seem like a great jumping off point for what a final version of psionic powers might resemble. So let's take a look at Mike Mearls' Happy Fun Hour today, and see.
The design of it feels like 5th Edition's elegant blend of mechanics that fit together easily. It's distinct from magic, sure, but it's not like slotting in a whole different system. Psionics run on the engine of spellcasting/spell slots, just as a separate list you don't get access too unless you're playing a psionic subclass that tells you you've got it.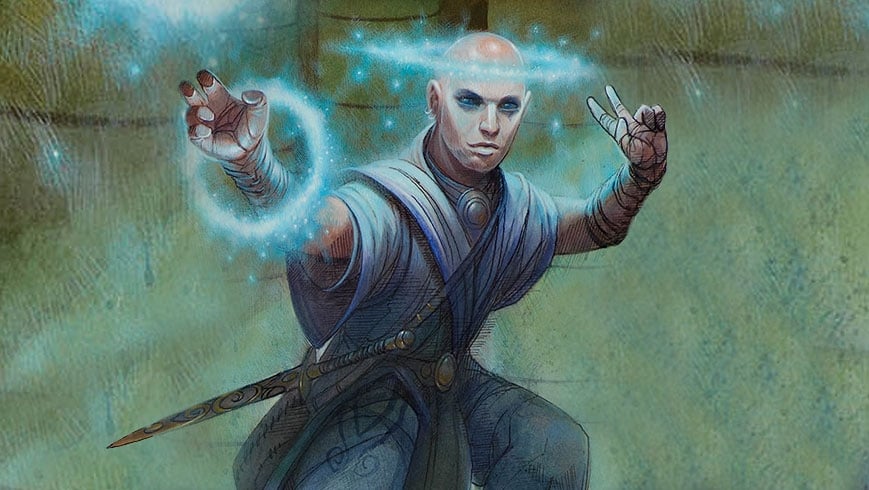 This separation is key–it lets the developers stretch their wings a little with the psionic spells. Because you know that only psionic characters will have access to them, because of that control, there's a freedom to do more weird/flexible things. Things like create variant Fighters and Monks to occupy the spots that the Soul Knife and Psychic Warrior might have taken up in the Mystic. Which in turn, means the Mystic can be a dedicated Psionic class.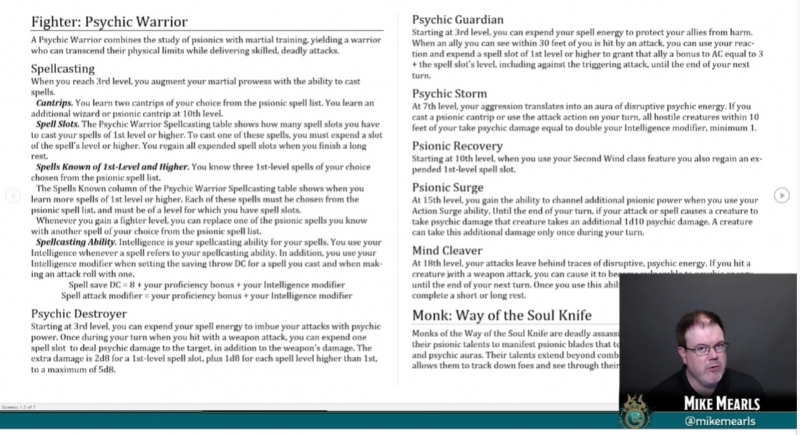 But let's go back to the psionic spells for a second. Cantrips are stepping up to fill the role of psionic disciplines, working as semi-powered up concentration spells that can enable further spells. Mearls compares it to the kick mechanic from Magic the Gathering. So casting a spell like Enter Mindscape: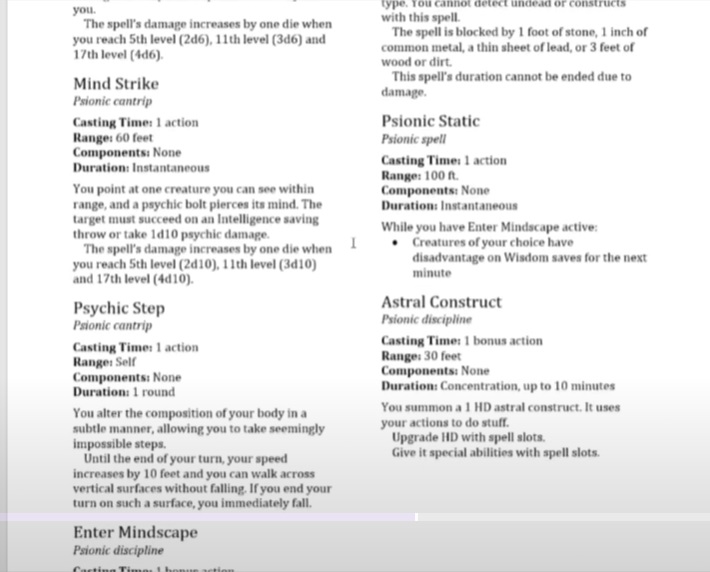 Enables you to use something like Psionic Static. Or Astral Construct, which lets you summon a 1 HD minion that you can empower with your spell slots for greater customization. There's a ton of possibilities to play around with–there's a lot of potential to get at the more complex interactions of psychic powers (or spells in this case) that characterize psionics.
And then of course there's the Mystic itself, which we learned is built off of the Cleric model of classes. It's an interesting class, but the most interesting thing about it is that the world of Dark Sun is the most likely place you'd see the Cleric–though no book was officially announced, it is heartening to know that the burning world of Athas is at the forefront of their minds when designing psionics.
What do you think? Psionics, yay or nay?